When I finally dragged my sorry self into the gym last night after work, I saw the greeting to the weights area: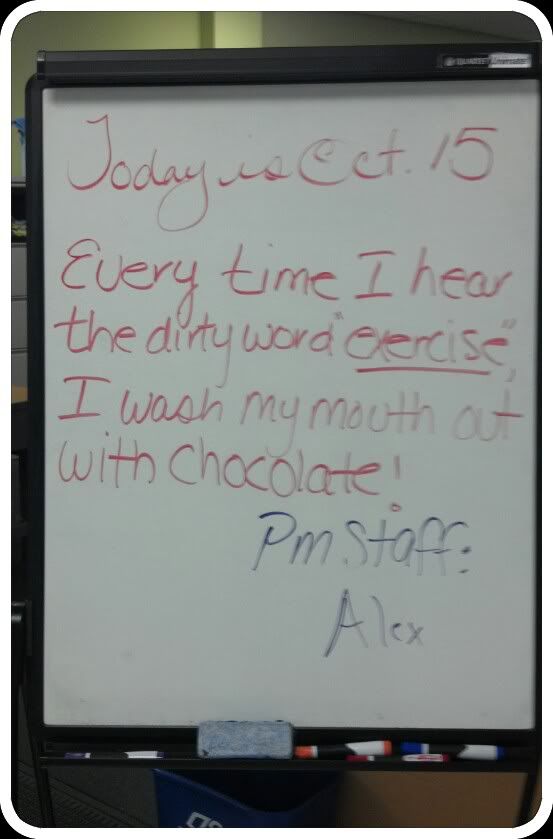 I must be a very, very squeaky-clean girl!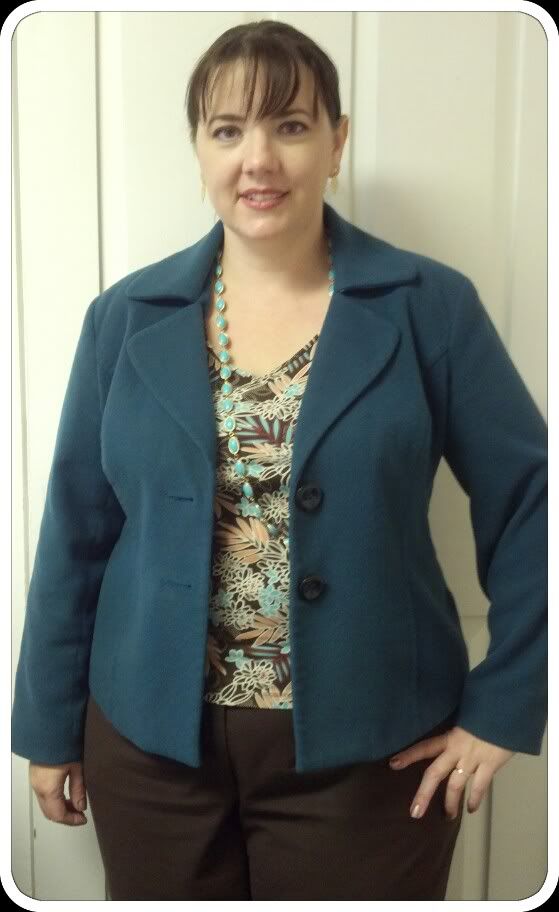 I actually had a
Drug Court
discharge hearing today. These are usually such a colossal waste of time that the clients skip it and just accept their fate. When the Drug Court Team has had it with you… you're going away for awhile.
Because it's cold in the morning, then warms up… along with my need for a blazer for court the hearing and other in-court appearances today, I went with a sleeveless top and a warmer jacket. A closer look for color and texture: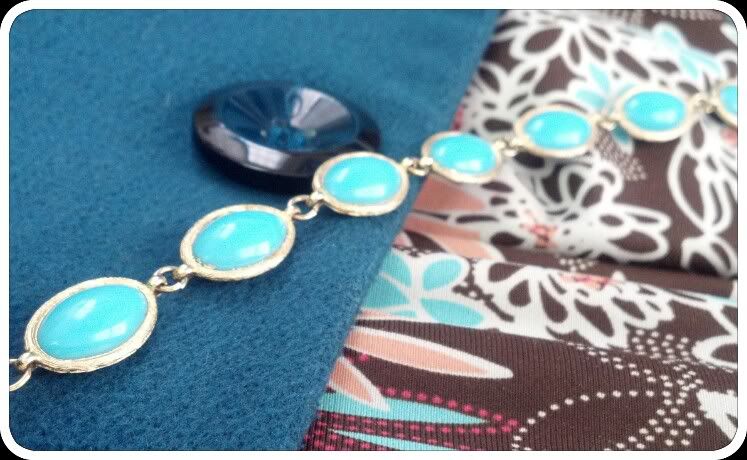 I don't think I've posted these pretties yet. They were a last-second inspiration to go with the leafy print in the top and the gold on the necklace:
Why does my hair look especially dorky today? I'm going in for a color this evening, and I didn't want to put a bunch of product in my hair right after using a clarifying shampoo… I'm paying for the dye job, and I want it to absorb well! I have the bangs combed out so I can have them trimmed. I think I would like them a little thicker, too…. So a flower for today:
Wearing shoes again: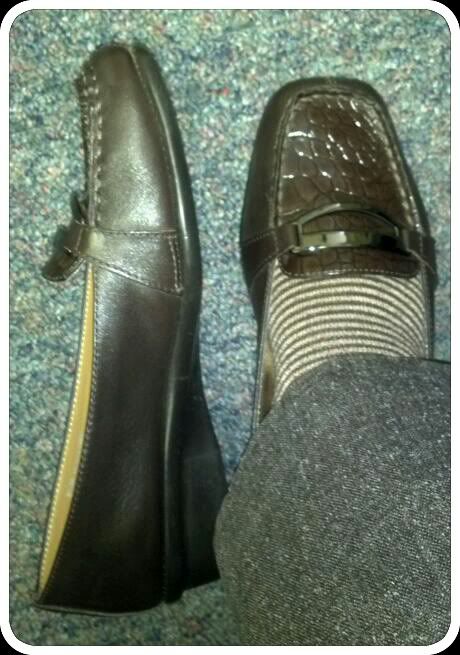 I'm supposed to go to Tai Ji before the salon tonight… will I make it? Tune in tomorrow and find out!
Top: Croft and Barrow via Goodwill
Jacket: VanHeusen outlet
Pants: Lane Bryant
Shoes: Aerosoles
Jewelry: M-I-L's purge
Hair Flower: art fair in Hammondsport, NY