Squeaky is trying her hand at a
fashion blog
... she has so much great stuff it's a crime not to post! The first post is up, so stop by from time to time!
I'm retrying an outfit I wasn't sure about because I'm wondering whether the change in hairstyle will affect whether the outfit "works". Today:
Here's a flashback to my first attempt:
Does the haircut make a difference, or is this outfit deranged?
Squeaky and I went to a jewelry making workshop at the library... it was very, very basic. But I did pick up a cute bracelet that perfectly matched today's outfit: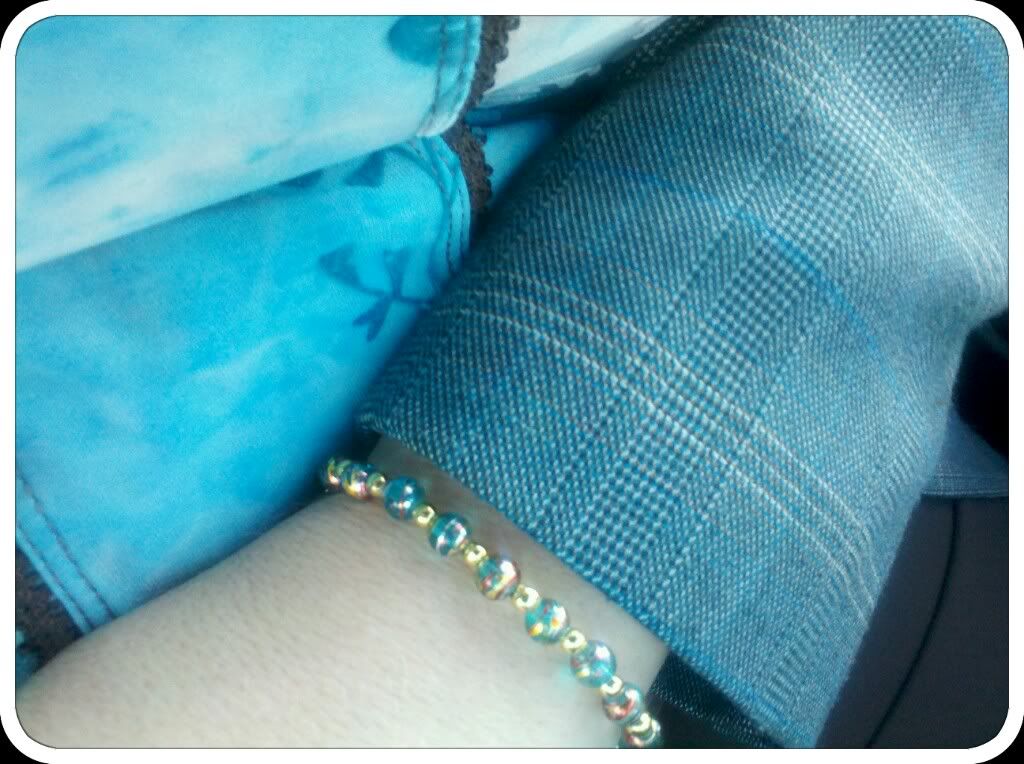 I'll save the one I made for another day... Squeaky's was prettier anyway.
I'm also wondering if the change in hairstyle means I need bigger earrings. I feel like these got a bit lost at times:
OK, my Photobucket is getting tempramental, so I can't post those now :(
Top: via TJ Maxx
Jacket: Amanda Smith via consignment shop
Pants: Lane Bryant
Earrings: JC Penney
Bracelet: fundraiser for the American Cancer Society