Do you have a certain outfit (or several) that makes you feel more businesslike, chic, and confident than usual? This is one of mine: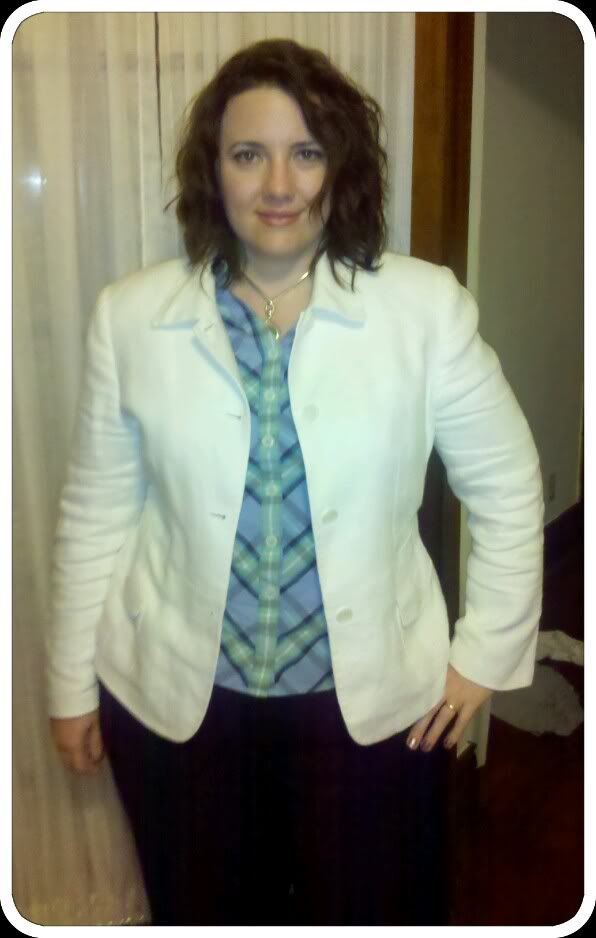 The only thing missing was the authoritative clacking of proper shoe heels... I'm still in Crocs from the surgeries. Once I'm in proper shoes again... watch out!
OK, not the greatest photo of me yesterday, but it doesn't change the feeling throught the day. I'm still getting tons of compliments on the new hairdo, and I always get compliments on my beautiful glass pendant: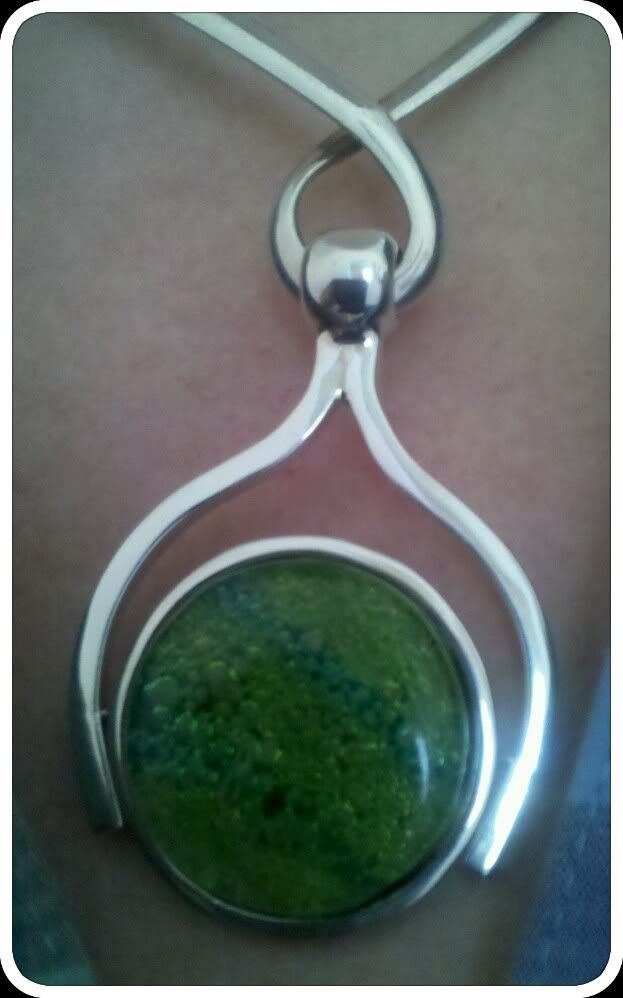 I tossed on unremarkable white gold earrings, but I don't think I have a photo of them. They're very simple, and don't clash with the necklace.
I'm still a little impressed I wore something other than my brown nubby "Monday pants"... dubbed so because I can often skip ironing altogether on oversleeping Mondays. But I was up in time to iron my navy ones! I know... some would say I should do my ironing the night before. But that's just "crazy talk"!
Top: VanHuesen outlet
Jacket: Kasper via consignment shop
Pants: Lane Bryant, baby
Earrings (not shown): Marshall Field's
Collar: gift from Mom
Pendant: gift from Baby Sis