It's been ages since everything was new... I was so excited, I actually wore the same outfit two days in a row! Well, that and my back was killing me, so the easy availability of the clothes sitting on the chair was a deciding factor.
New jacket, taken in at the bust by my clever tailor... and a new top: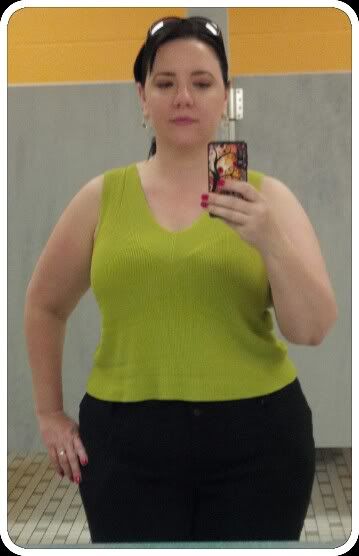 Even new pants, which I just got back from the tailor... she had to take in the waist:
I know the photo is horrible, but Freeda has been giving me a hard time about my too-short pants. She dragged me to the mall, and wrestled my credit card out of my purse. So, how is the length on the new pants?
I've been having a bit of fun with matchy-matchy in this outfit... just check out the jacket lining (ok, the flash changed the color a scoche):
Down to my toes in my new, expensive-as-heck, Naot sandals. OK, I confess that wanting to get blog shots of the matchy-matchy down to my toes, since I didn't think of it Monday, was another deciding factor in the Tuesday redux:
Who am I kidding? It was the main reason... I'm such a dork! Alright, the earrings I already had: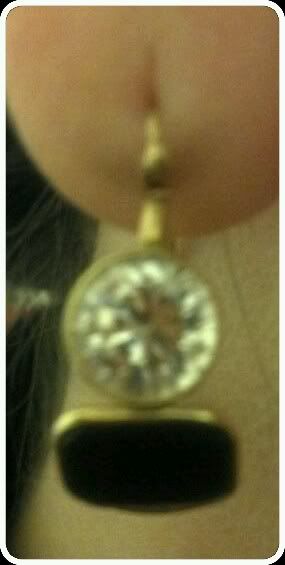 But the thrill of a whole new outfit is still there... eek!
Top: Talbot's via Salvation Army
Jacket: Charter Club via consignment shop
Pants: C.J. Banks (NOT Lane Bryant? I know, right?)
Earrings: via M-I-L's purge
Shoes: Naot via Shoe Doctor in Horseheads, NY