What in the heck is "Yellow Moxie", and why is it inserting hyperlinks into my blog post from yesterday??? And why can't I edit them out??? I sure hope that doesn't become a regular feature... I like to insert hyperlinks occasionally for my own purposes, but I have never tried to "monetize" my blog.
Anyway, I finally tried out my crazy new necklace that I bought from a friend at a craft show. How it looks when all properly in place: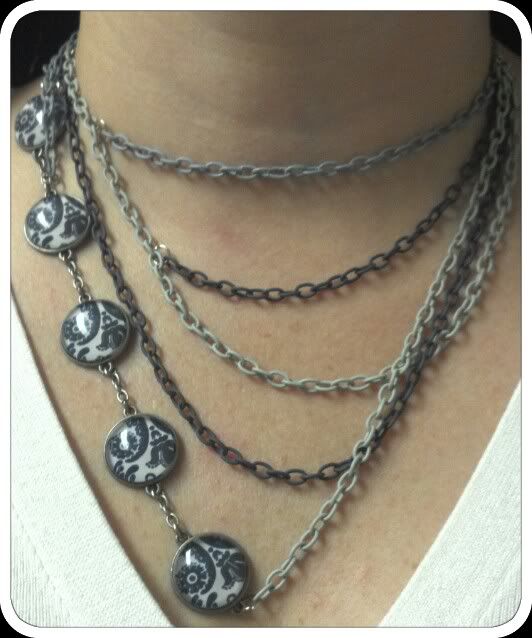 I was really excited when I bought it. But I've been having some difficulty with it throughout the day:
Um... yeah.... Aaand the best stuff was hidden when I was in court in the morning:
Whoops- missed a button!
So, I really like the necklace, but my styling idea was a fail. Any suggestions? Seriously... I need help!
I grabbed plain silver hoops this morning, because I don't have any other earrings that go. Oh yeah... I wore shoes: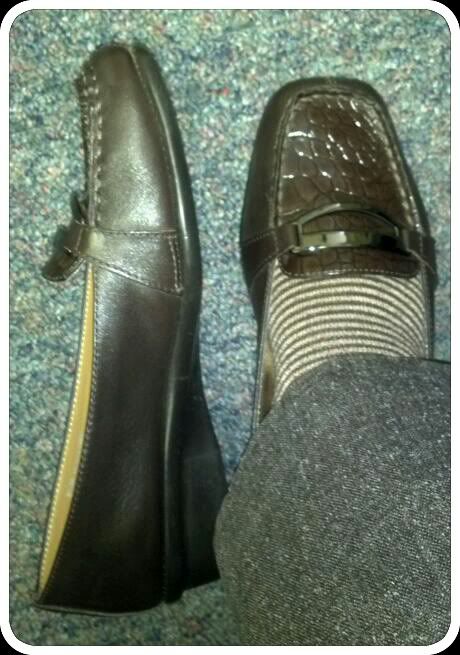 No exercise today, I got a foot injection....
Dangit! I saw more unauthorized hyperlinks when I looked at my post in preview. How do I make this stop???
Sweater: Liz and Co. via consignment shop
Jacket: via consignment shop
Pants: Lane Bryant
Shoes: Aerosoles
Earrings: via Gold Mine in Bath, NY
Necklace: via craft fair in Corning, NY