I've been bored by my outfits lately, and couldn't get inspired to post. But between two shopping trips last weekend when I went back to the Mitten for a family visit... and my birthday prezzies... I've got some more toys to play with.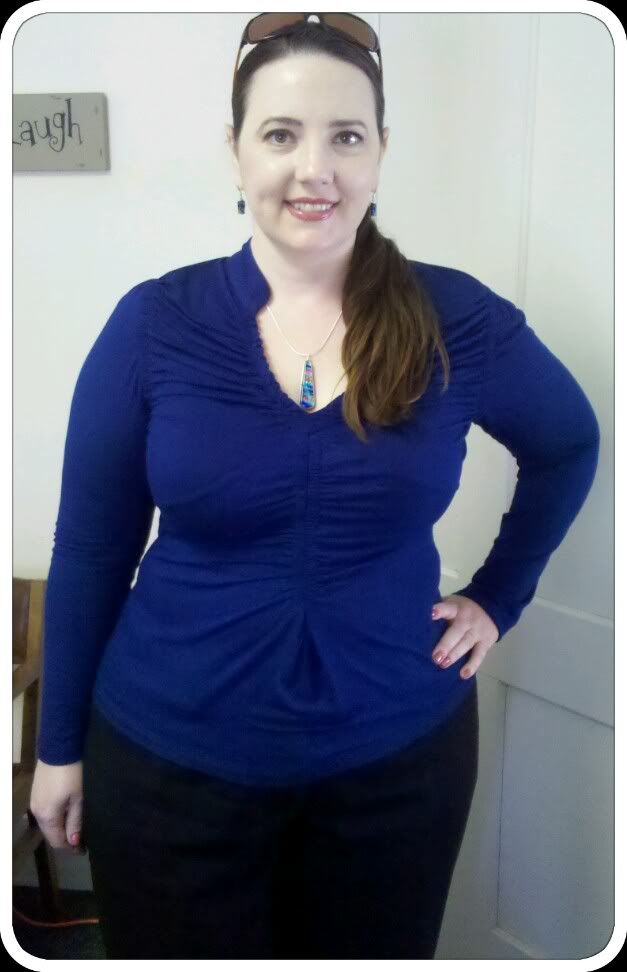 I got this shirt on clearance, and believed I would just need to pack it away for the fall without wearing it. But a 30F temp drop means I actually needed sleeves today. Unlike Tuesday, when I thought I would melt at 95F.
I did all my shopping before the family get-together, and was delighted when I realized my prezzies from Big Daddy and his wife (OK, we all know she picked them out) go beautifully with the new top:
Oooh... purty....
Can't wait until I can post more goodies! Medical leave is coming up next week, so I'll have to figure out more interim posts.
Top: via TJ Maxx
Pants: need to ask?
Jewelry: art fair gift from Big Daddy and S-I-L