The common thread for this week's outfits seems to be wishing for Spring/Summer! While the calendar claims it is spring, the winter weather is still clinging onto upstate New York like Sarah Palin clings to her political hopes after stooping to reality TV.
To both: please, just go away with dignity, already....
Monday:
While I've got a sweater under that jacket, my Van Gogh flowers are there to coax the real ones back.
Wednesday:
More sartorial flowers to encourage the real ones:
My favorite summer top, with a layer underneath to account for the cold reality of the situation. Which is that I feel like "natural fertilizer" (if you catch my drift), and went straight to bed with Nyquil the moment I got home.
Tuesday:
I'm so tired of winter weather! I should be encouraging spring flowers, but I forgot to wear one this time: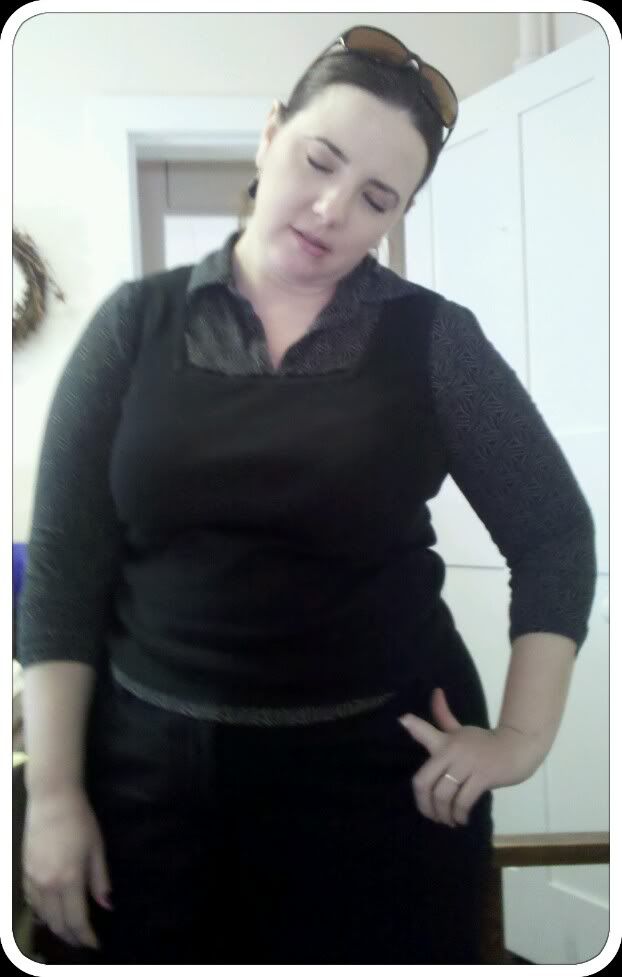 But I am wearing a summer top pulled from the dark recesses of my basement. I am sick to death of my sweaters, and really want to be able to put them away! I really like the weird ribbon ruffle detail on this one:
[Edited to add]: Upon further reflection, the swirly design the dots are making looks vaguely floral.
OK, I mixed up the order of the days... but my head is infected, and I just want to sleep until it's 70F outside!
Thursday: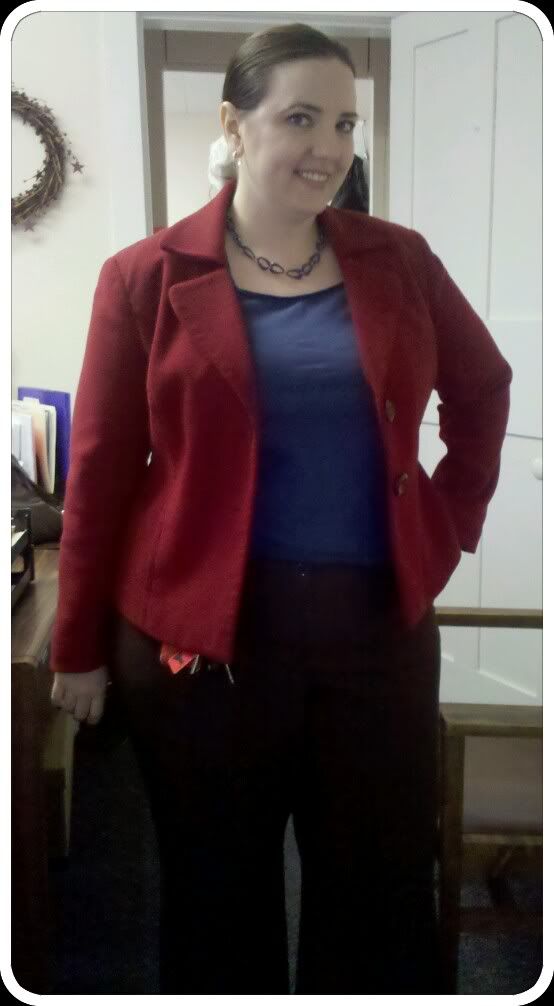 I just couldn't bear to wear a sweater today, so I went with a warmer jacket to cope with the Arctic chill. I thought combining this bright red jacket with the subtle blue and brown might make me look better than I feel... I'm sick, and going home to my bed and more Nyquil later.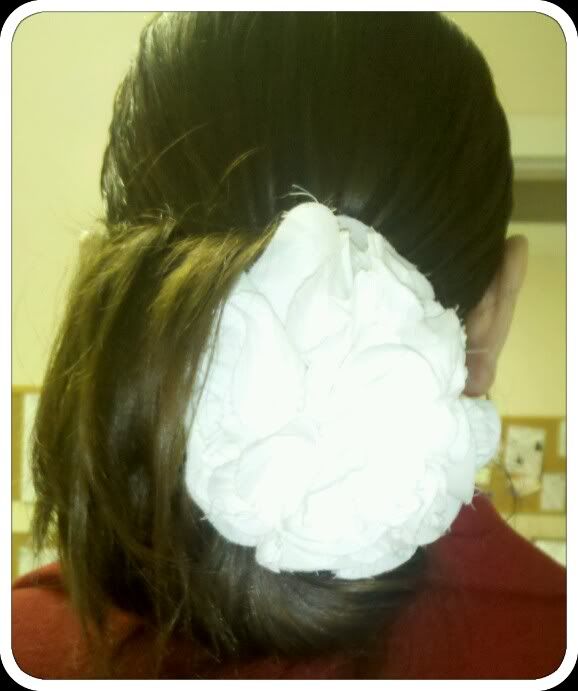 But hope springs eternal... so my hair flower is another talisman to encourage the real ones to burst forth!