I only occasionally post on Friend Friday, but I really wanted to do this week's topic, "Fashion and Feminism", so I delayed my Friday post until I could get onto my actual computer. I had more to say than I wanted to thumb-type.
But my home internet wasn't working Friday and Saturday, then on Sunday Hubby hogged the computer for trial prep. So here's the Friday outfit post, and I'll post the belated Friend Friday topic later this week.
Friday was an office-only day, no scheduled court appearances. So I don't feel the need to wear a jacket. But I never wear jeans on any weekday, because I can get called into court at any time. I figure if it's last-minute... they can't give me a hard time about a jacket.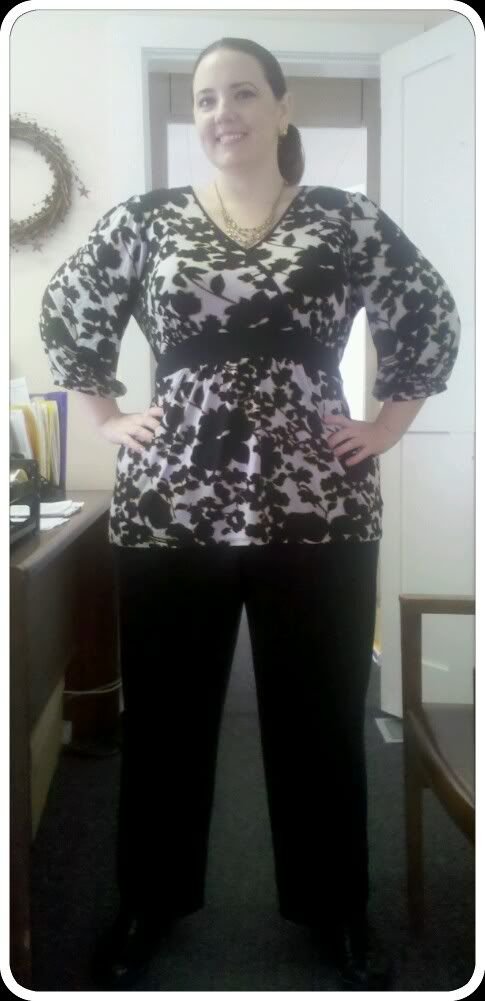 Like my Sheila "Wonder Woman" pose?
I'm wondering whether I should get rid of this necklace... the gold color has seen better days.
This was Friday:
Here's how it looked on Thanksgiving: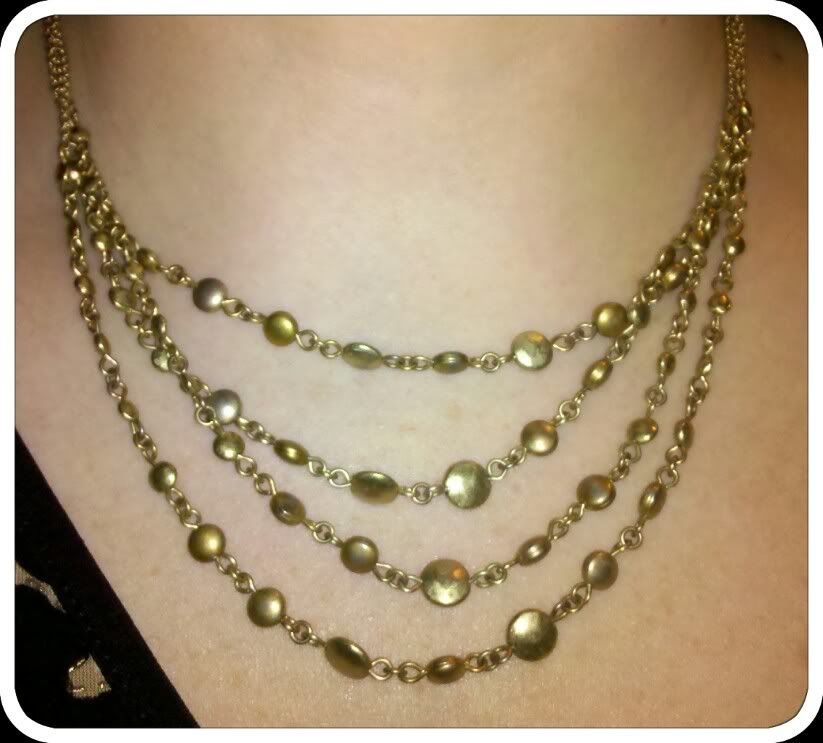 I don't have any earrings that really go with this necklace, but that may be moot. This was as close as I could get:
I need to stop trying to wear this barette this way... it just doesn't work: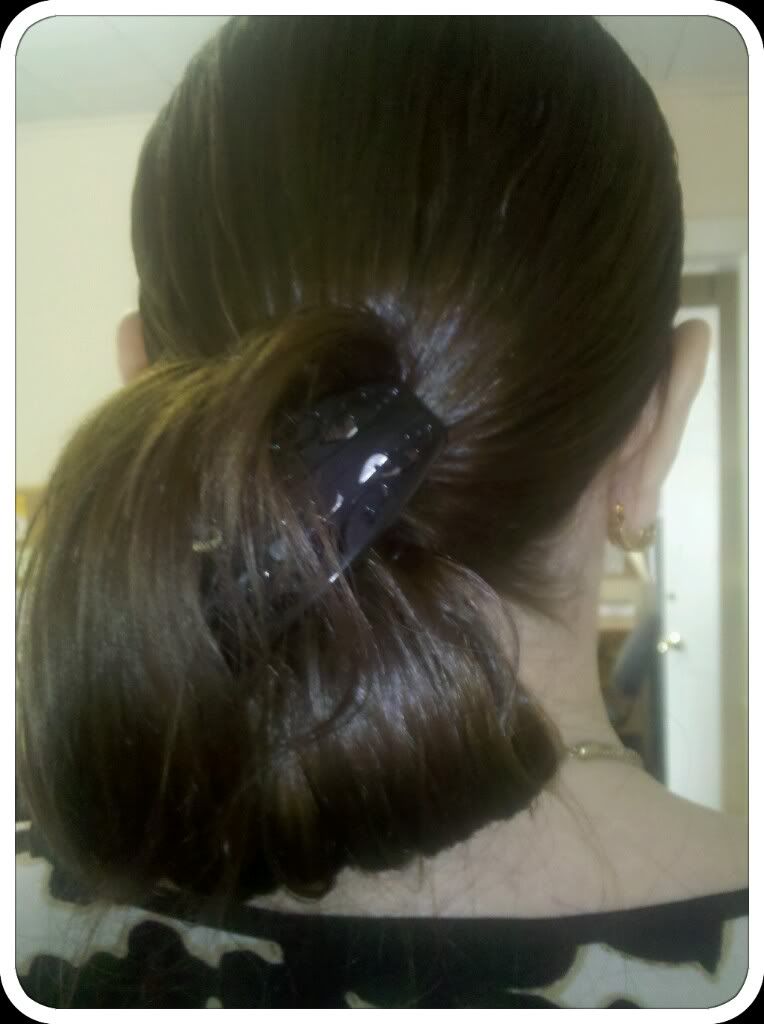 I just polished these the previous day, and salt stains already: