I picked this up on clearance at JC Penney, but had to take it in for tailoring, of course. I still feel like the waist is a bit big. Your thoughts?
See what I mean?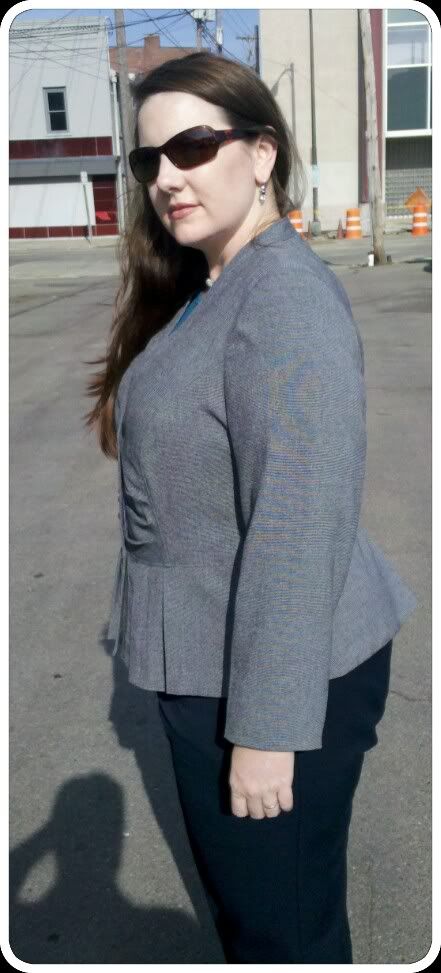 I'm also wondering whether I should baste down some of the pleats on the back... just enough to keep them from sticking out too much.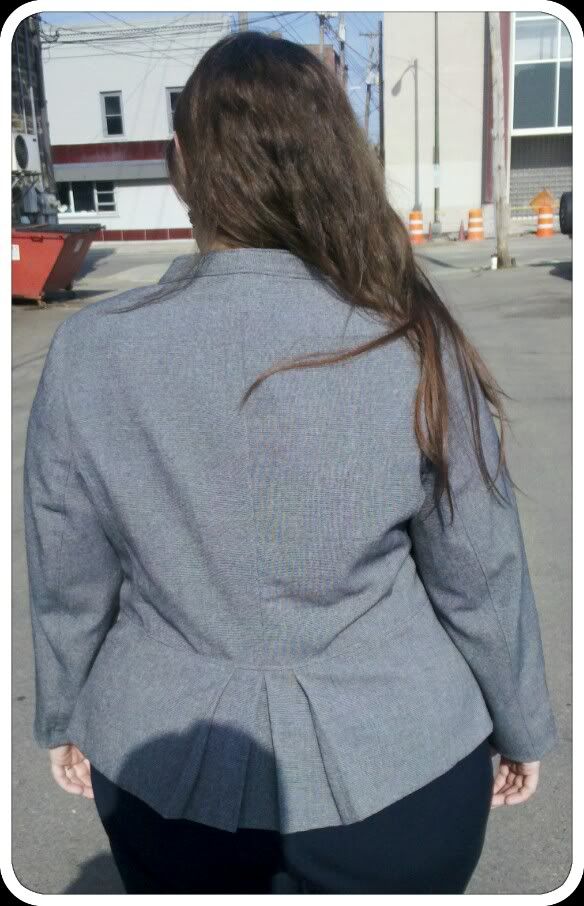 Hair and accessories... fail. I love this necklace and earrings, but the necklace doesn't work with this top as well as I hoped:
(Curses! I thought I had a stored pic, but I don't see one in my photobucket! It's the same necklace in the header photo)
The earrings went OK, though:
I couldn't figure out if the jacket is black-and-white, or if it "reads" gray. Because I want to wear it with my navy pants, I puzzled on this. I decided to take my cue from the buttons and lining, which are gray. Good call?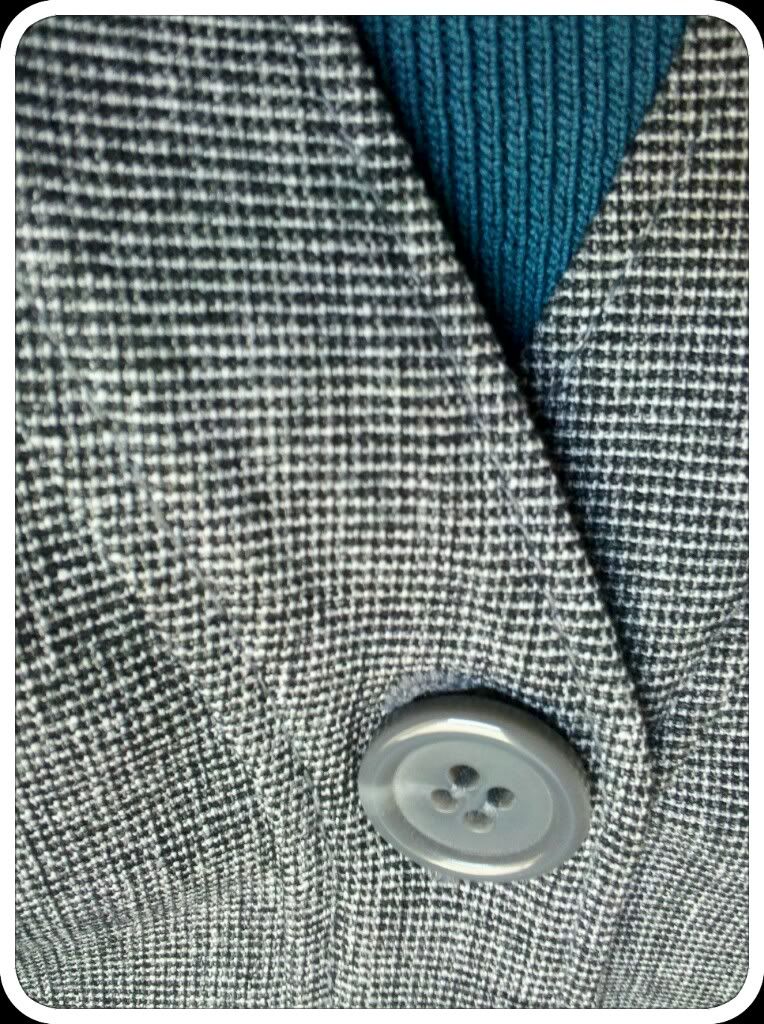 Jacket: Worthington from JC Penney
Top: via Goodwill
Pants: Lane Bryant
Necklace: Premier Designes gift from M-I-L
Earrings: Premier Designs gift from Hubby