Monday was my vaguely Western outfit... likely inspired by Sunday's family outing to a local museum specializing in Western Art, with many exhibits exploring pop culture imagery versus realism.
With a few changes from my recent posting of the
same outfit
: a new, self-made hair clip which vaguely reminds me of the Sheriff badges from old Westerns: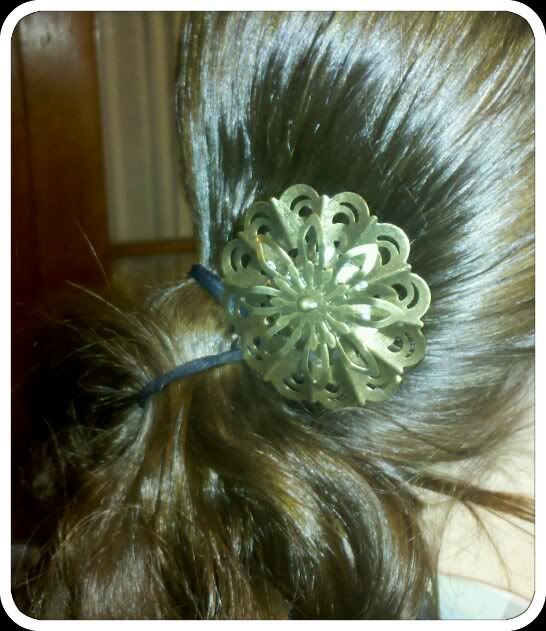 This one also spins!
And my trusty green earrings, like pebbles in a creekbed: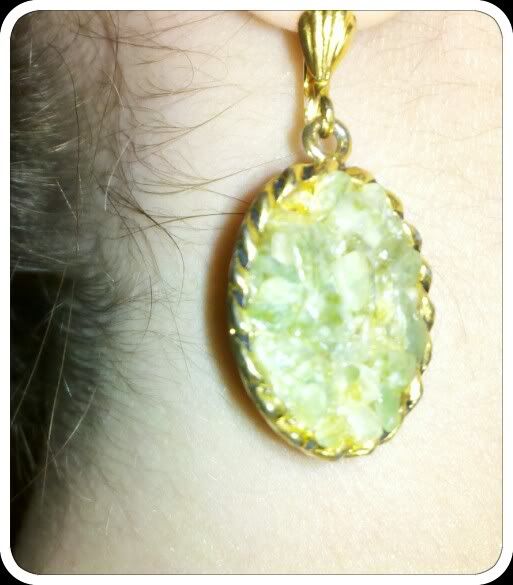 I forgot to take a photo with my off-white linen jacket I wore for court... but it doesn't fit in with the "Western" theme, anyway....
Top: VanHusen outlet
Pants: Lane Bryant
Earrings: gift from a friend
Hair clip: made by me