I'm redoing this
outfit
for corrections. While I had a suggestion for a vest in the comments, I don't own any... just jackets!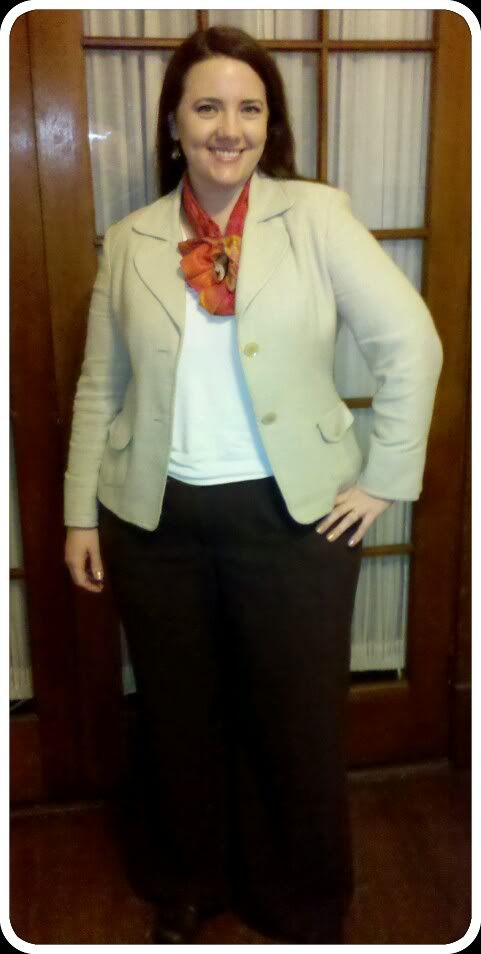 The sweater isn't so clingy as the top I wore with this scarf last time:
I tied it a bit differently, like a big floppy bow, before pinning the brooch over it. I also safety-pinned the bow in place this time. No annoying shifting!
And I no longer get the creepy feeling she's staring at my chest....
My new abalone and hematite earring are such better quality than the ones in the initial post... I'm debating just chucking the old ones out altogether!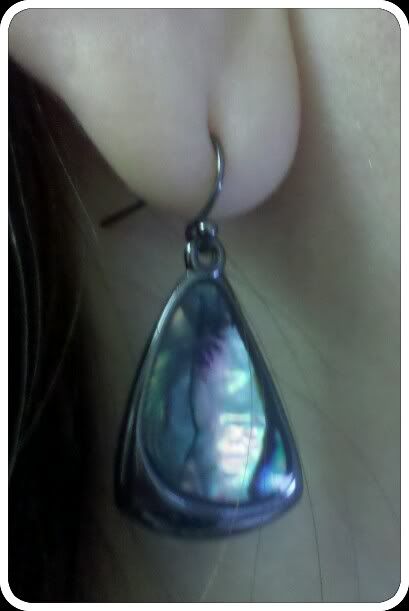 All in all, I think I did it better this time around... agree?
Sweater: one of the Liz Claiborne brands via consignment shop
Jacket: Talbot's Petite
Pants: Lane Bryant
Shoes: Bass
Scarf: gift from Mom
Brooch: gift from Mom
Earrings: Lia Sophia