Why is a short week generally a crazy one?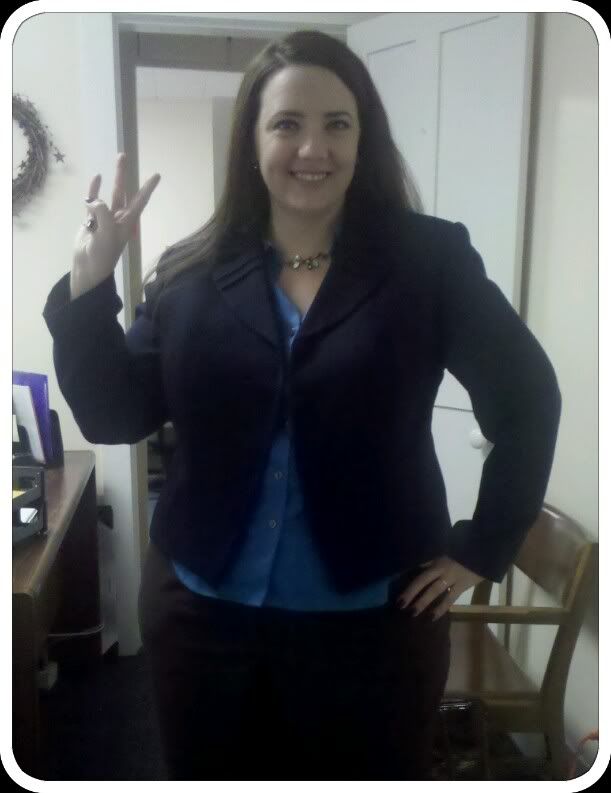 Not the most stunning outfit ever, but I have ulterior motives... what's wrong with this picture)

Note the button on the right... its not only a different size, but a different fabric. I didn't notice when I got it from the consignment shop. I was hoping to look for buttons today. Didn't work out, so I will leave it in the car for the time being. Oh well.
At least I'm wearing my cool 3/4 length french cuffs. And my pretty anniversary necklace... that makes a lot of things better! The shirt even folded around the neck, making sure my pretty shows:
Isn't it lovely?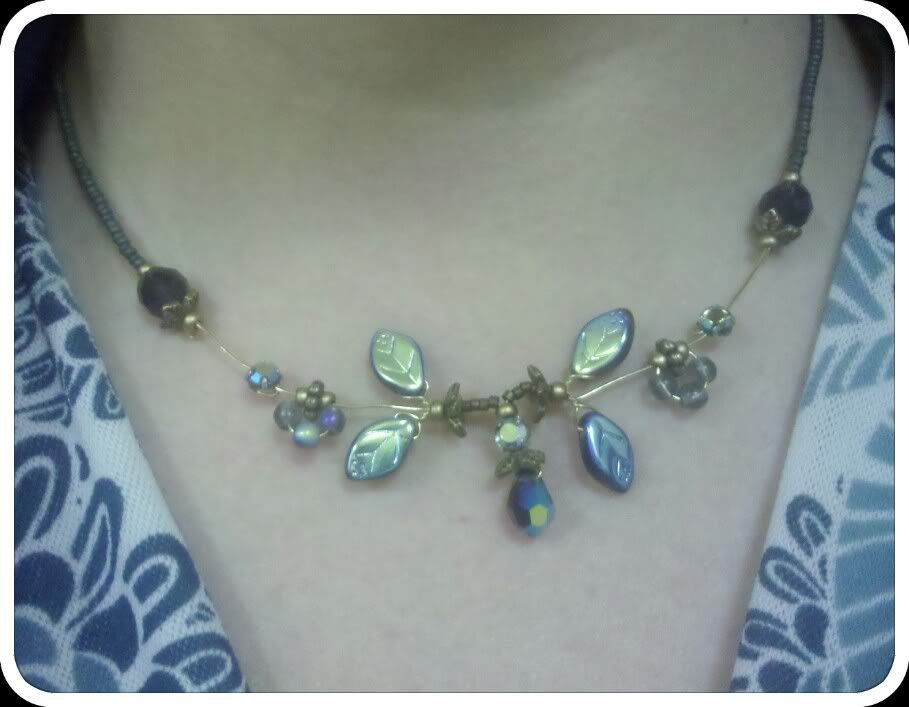 Is it too terribly obvious that the jacket was once half of a suit? The fabric gives it away:
Finished off with plain gold hoops:
I gotta pick Hubby up from his Kenpo class... Peace Out!
Shirt: VanHusen outlet
Jacket: NYP Suits via consignment shop
Pants: Lane Bryant
Earrings: Lia Sophia
Necklace: anniversary gift from Hubby from random store in Ithaca, NY