...I'm VOLUNTARILY wearing a dress! It was sitting in my closet, taunting me. Because I've owned it for several years, and this is my first time actually wearing it. I've considered cutting it to shirt-length, so I would get more wear out of it, but every woman needs a 3-season dark dress.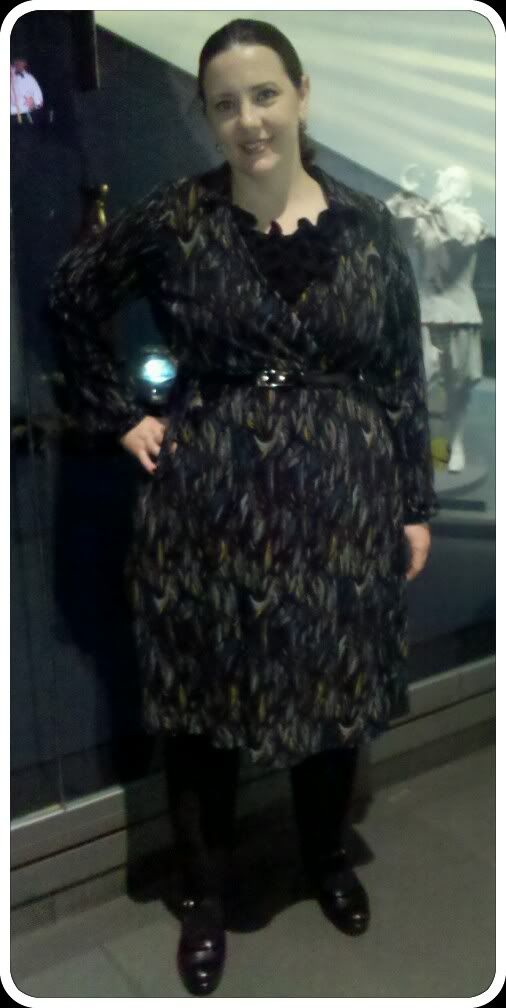 Those things below my legs... um... they're not boots:
That's what my legs
actually
look like. Hence, no dresses or skirts since August, when I had to wear some to a
wedding
. So with Baby Sis's credo "F the cankles" in mind... I actually left the house with lower legs exposed!
I started off the day with what were supposed to be opaque tights. Instead, I had issues with the color pooling around the mutant lumps and bumps, as seen above. A quick stop at Fashion Bug on my way back to the office from court, and I replaced the tights with leggings and knee socks (inspired by
Freeda
):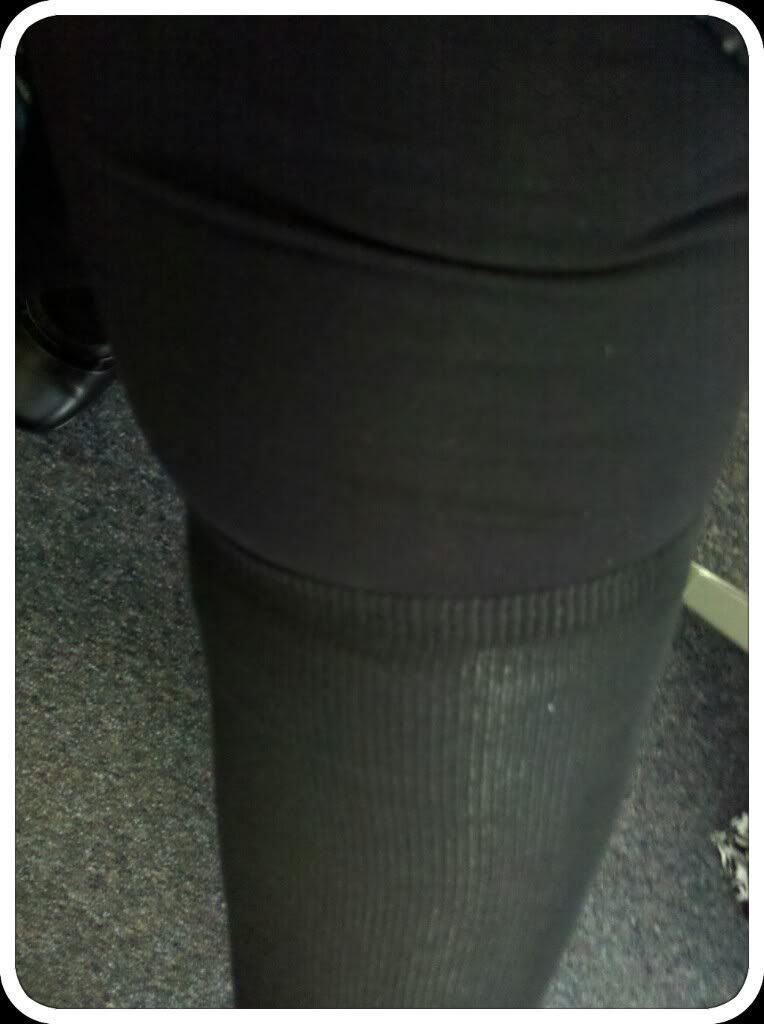 No more pooling, and my thighs aren't chafing anymore. Much better... this is why I wear pants! I do really like this print, though: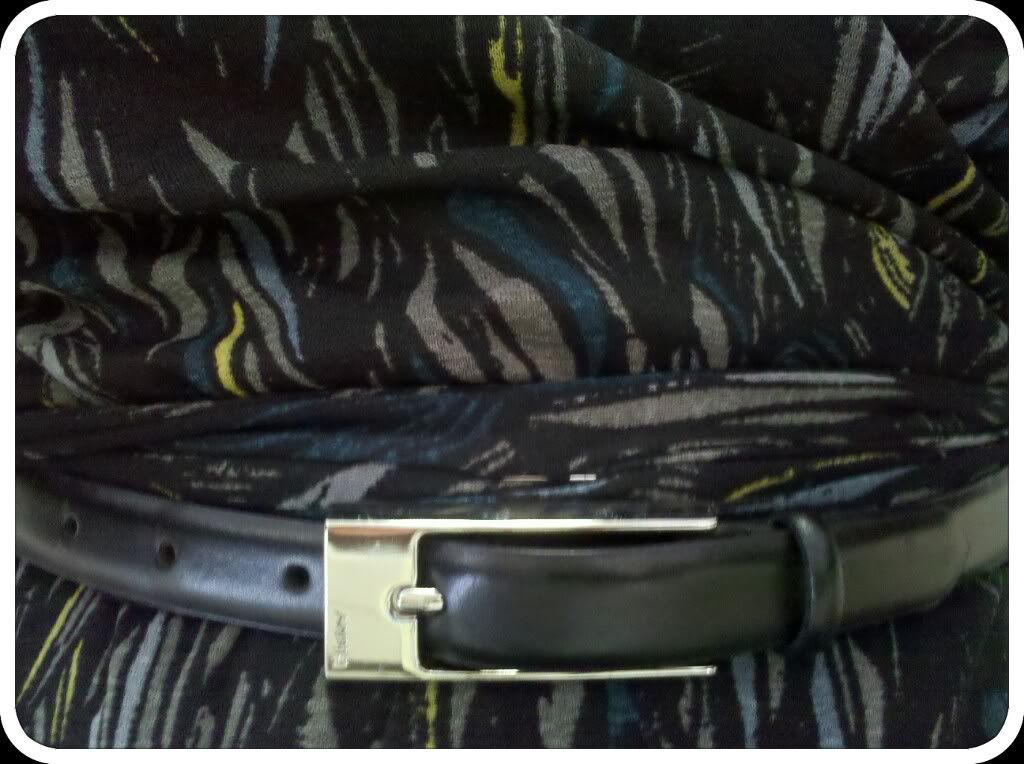 My attempt at a pseudo-obi look. I tied the wrap ties in place (with help from safety pins), the belt then put between two ties. Did I get the desired effect?
And I wore my fluffy ruffle tee underneath for warmth and texture:
Of course, no time for a blowdry:
But there's always time for earrings:
Top: VanHusen outlet
Dress: Alfani Woman from Macy's
Belt: DKNY via TJ Maxx
Tights: Curvation
Leggings and socks: Fashion Bug
Shoes: Ariat
Barette: Goody
Earrings: Lia Sophia