Just got it back from the tailor and the cleaners: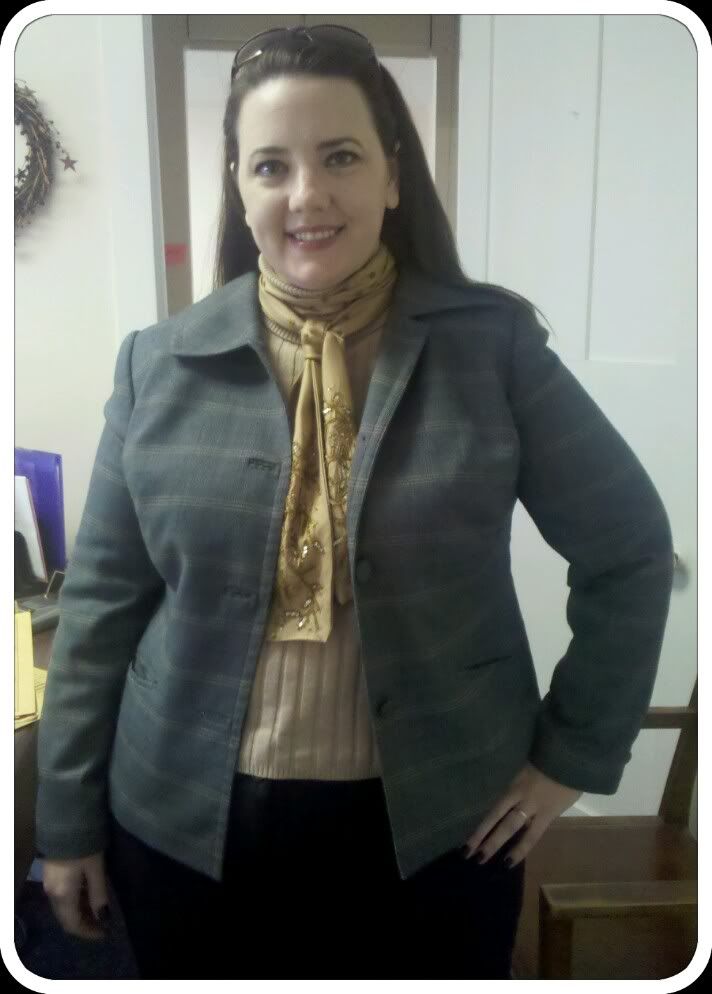 It goes well with my navy pants, and I just love this subtle plaid!
I wasn't sure it the scarf would be good over the turtleneck sweater, but I decided to chance it. And I know the colors don't quite match, but I thought it might pass. Verdicts?
I know I was going to tie scarves looser around my neck, but this outfit seemed to beg for a "cravat" style wearing....
Have I mentioned my tailor is a genius? She had a bit of work to do to make this consignment shop find wearable by yours truly. Dart and bust work to start:
It's also been shortened a little, and a chunk of fabric taken out of the back to accommodate the booty:
Jacket: Amanda Smith Suits via consignment shop
Sweater: VanHusen outlet
Pants: Lane Bryant
Scarf: Limited