Mmmm... I want candy... but I'm going to settle for wearing it: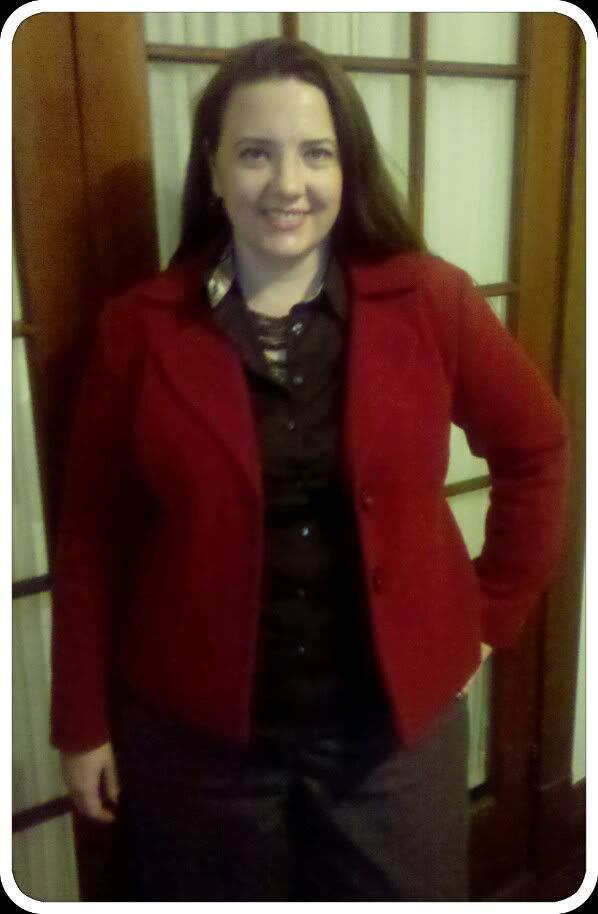 It was 15F this morning, so I wore the red jacket rather than the beige because it's warmer.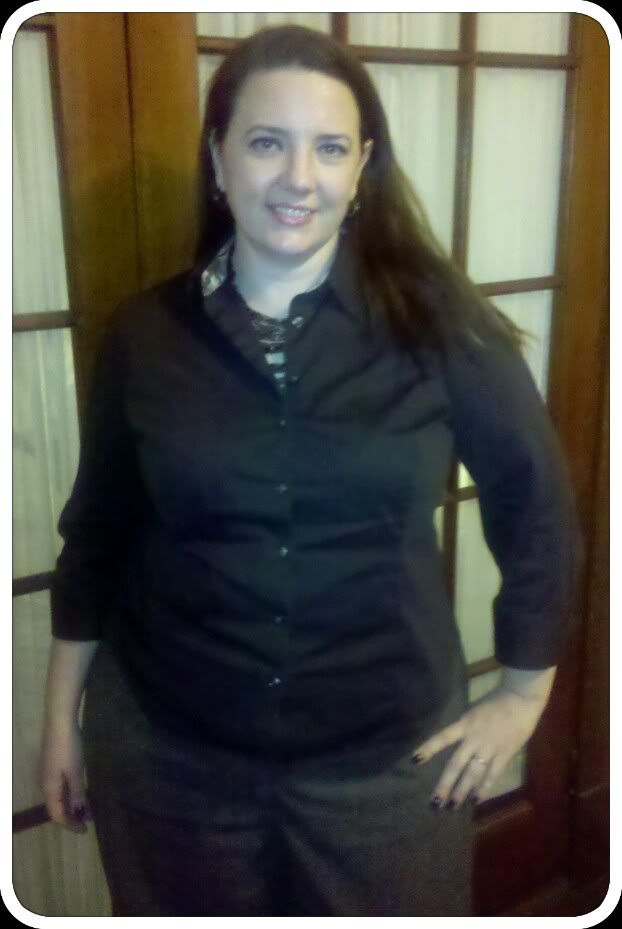 The jacket does cover the french cuff 3/4 sleeves, my favorite thing about these shirts (I have 3):
Its really hard not to comfort overeat in this cold... I want a box of chocolate covered cherries! But I'm trying to see if I can get these pants to actually fall off.
Dangit! I thought I already had a closeup of the necklace in my photobucket, so I didn't take one today. Next time, I suppose....
Shirt: VanHusen outlet
Jacket: VanHusen outlet
Pants: Lane Bryant
Jewelry: JC Penney