The traditional "dinner and a movie" kind. One thing I dislike about summer is the overuse of A/C ... I was a bit chilly in the restaurant for dinner in my summer top, which was perfectly comfortable outdoors:
But at least the top covered my bloated belly from a big meal! As I was waddling into the movie theater for "Captain America", I decided I didn't want to freeze throught the show.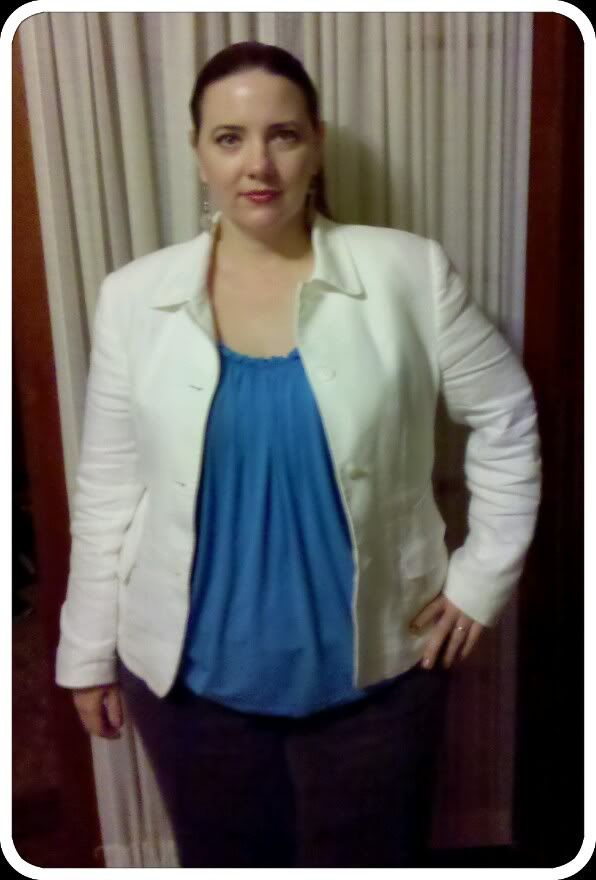 Didn't help a whole lot. But the movie was great! Of course, the only reason I had the jacket with me was because I was too lazy to take it out of the car... goooo lazy!
I feel naked without earrings now, so I grabbed my big danglys. I didn't like the matching necklace with the top, but I felt the need for a little something added... so used it as a bracelet again:
Top: Lane Bryant
Jacket: Kasper via consignment shop
Horrible jeans: Lane Bryant
Jewelry: farmer's market