Technically, this isn't a zebra print. But it's "zebraesque" which is close enough for me: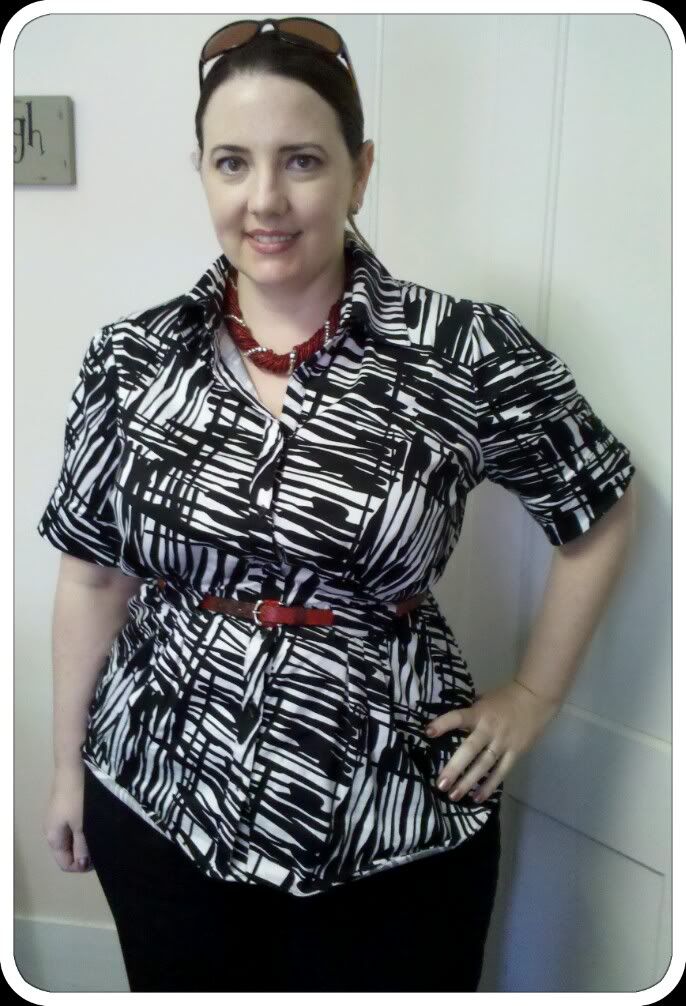 But aren't zebras savannah animals? I'm pretty weak on African zoology... but I finally have a way to wear my red faux-snakeskin belt which hasn't fit around my expanded waist in years: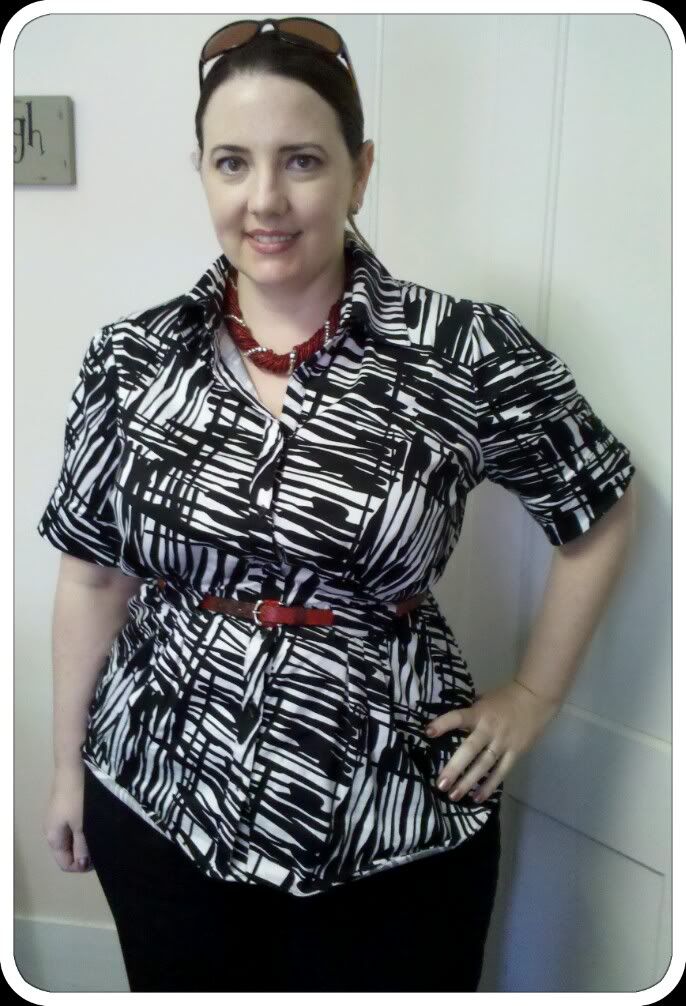 I wanted to wear this pretty red-and-silver necklace I got for Giftmas, but it's a bit long. It wasn't visible! So I wrappped it around my '80's-style bead-rope necklace: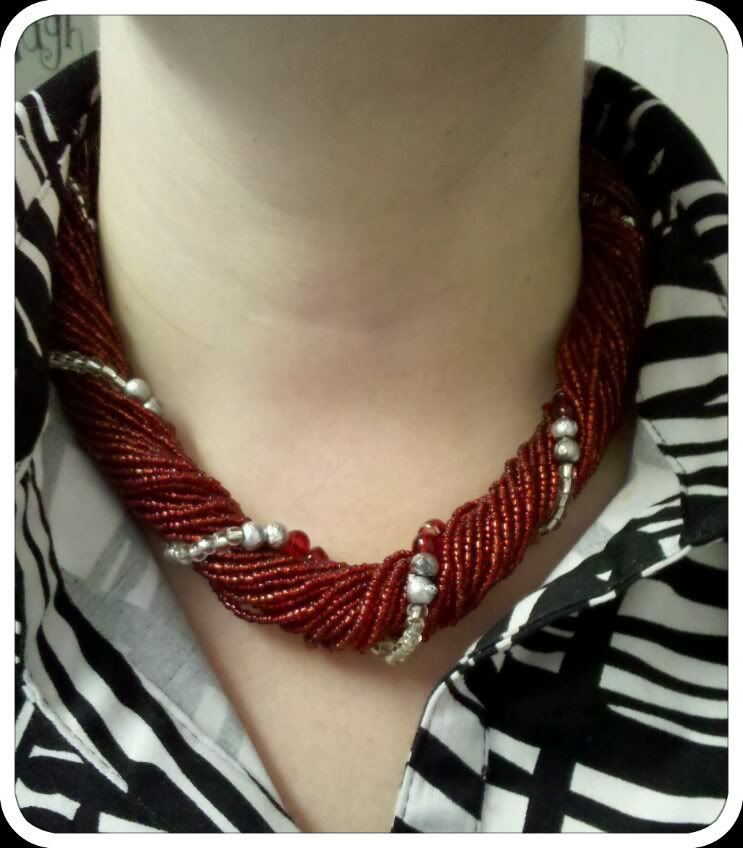 I haven't decided if it works on me... maybe I'll shorten the necklace and make earrings out of the extra beads.
Top: Fred David Woman via Stein Mart
Pants: Lane Bryant
Weird! I had a sneezing fit, dropped the phone... and it posted before I was done with the source list!
Earrings: Marshall Field's
Rope Necklace: JC Penney
Thin necklace: gift from Baby Sis, I think
Belt: Banana Republic
Morris Day and the Time!