...is this gorgeous slide my sister got for me: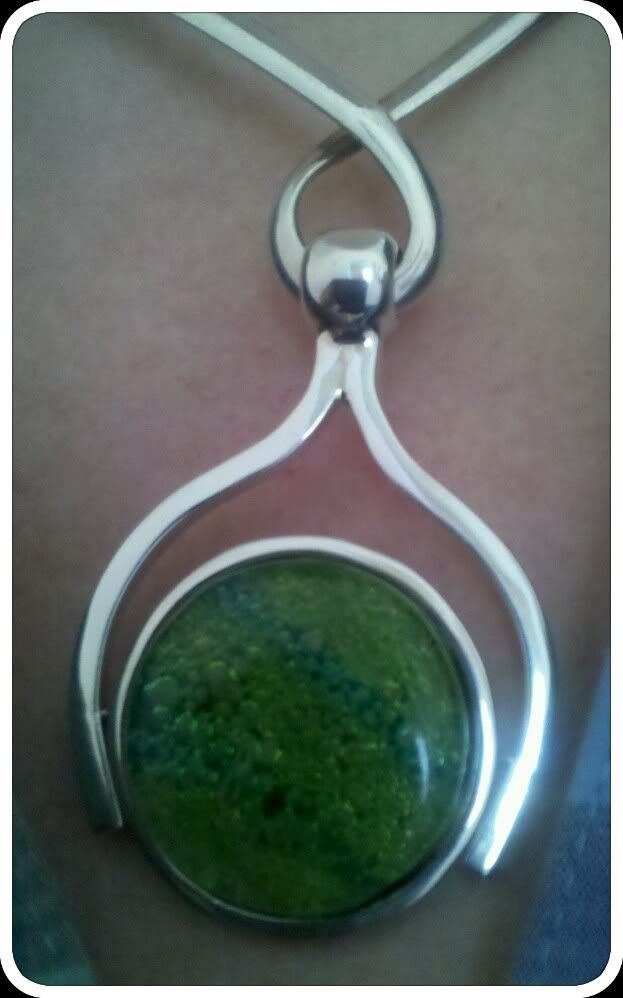 The photo does not do this luminous bubble-glass justice. It is truly lovely.
I've been having a hard time finding just the thing in my wardrobe I could pair it with in the stinking-hot, pooled-sweat as my makeup races from my face to my neck heat. So I couldn't pull it out until today, when it was tolerable enough for this:
And it only fits onto my V-shaped collar, so that factor limits the necklines I can pair with this beauty. I really want to find some kind of neutral silver-colored dangle earrings... I've been wearing my white gold clamps almost all week because I'm missing this component. There's a vacancy in my jewelry box!
Top: VanHuesen outlet
Pants: Lane Bryant
Earrings: Marshall Field's
Necklace: gift