Had a little spree when I last went to the Mitten, in late May. I actually brought ALL for my jackets with me on the trip JUST so I could bring them into the store with me! Today's feature is a match:
I snatched it off the "reject" rack in the dressing room, having been enchanted by this detail:
It has a bit a "I'm wearing a scarf" effect, without the fabric getting all sweaty and salty in the drippy summer heat: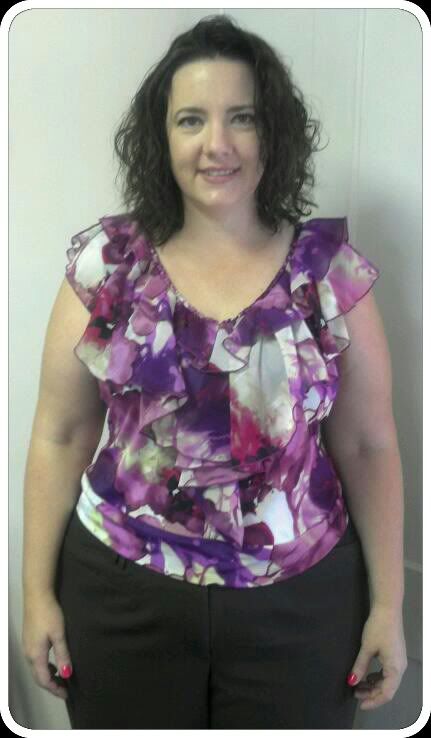 I had to get the hem raised. Note how the fabric "pools" in the back? It was much worse before the trip to the tailor:
Wow, am I having a bad hair day. Overdue for a cut, plus my recently curly hair seems to be going straight again at the top. I hate the "grown-out perm look! Here, look at my trusty pink earrings:
I generally don't like open-toed shoes in the workplace, but I seem to be relaxing on that position. But only if my feet are "done" and only for the right shoes. I've had these for years, but only rarely worn them to work. I searched my Photobucket, but didn't find any pics-maybe I haven't blogged about them?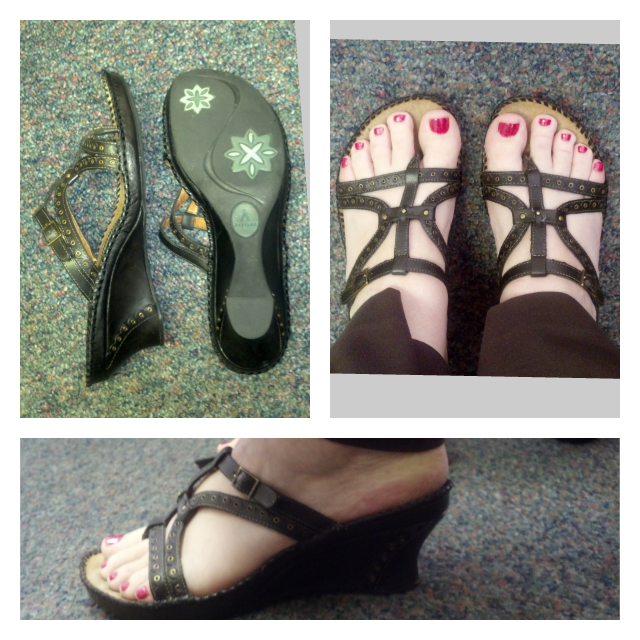 I just thought the little detail on the bottom was cute!
Top: Sioni via Stein Mart
Jacket: Dunkleberger's in Stroudsburg, PA
Pants: Lane Bryant
Earrings: farmer's market in Corning, NY
Shoes: Clark's of England