The only other pics I had taken while away for the wedding was my "dinner at the brother-in-law's in-laws" outfit. Nice people, pleasant evening.
I have now officially seen everything: the bride's aunt, a traditional nun in the "Sister Act" full habit, doing a happy dance... WITH fist-pumping... when the Saints made a touchdown on TV!
But back to the point of this blog: my wardrobe:
I had my tailor insert shoulder pads into the jacket to make the line sharper.
My Lane Bryant jeans are actually on the big side, and tend to bag out in the butt after wearing too long. Right now, they are the only jeans I own that remotely fit. Since I concentrate on outfitting myself for work, casual clothing has really been put on the back burner.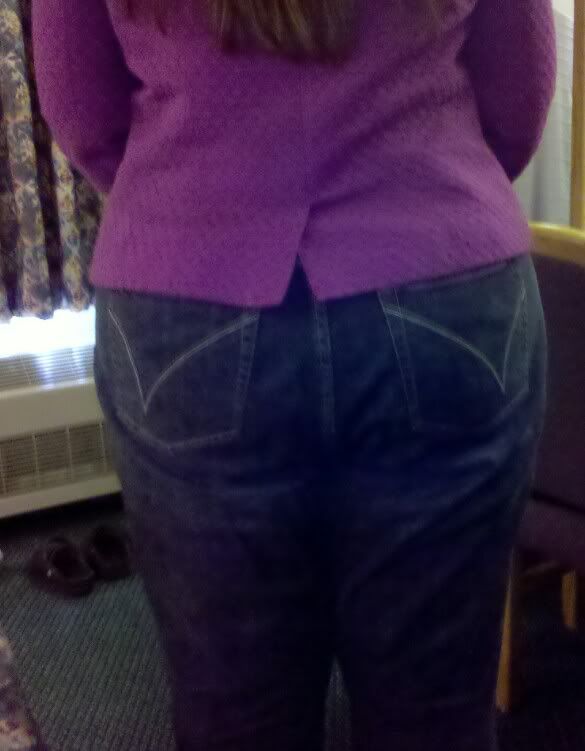 Maybe I should stitch up that back vent....
The shoes, I just bought that day at Sole Solutions in Spokane Valley, WA. Ariat brand, which apparently is the Reebok people making riding shoes and spinoffs. I bought two pair at a shoe store owned, in part, by a podiatrist. I'm really hoping these will help with my foot issues.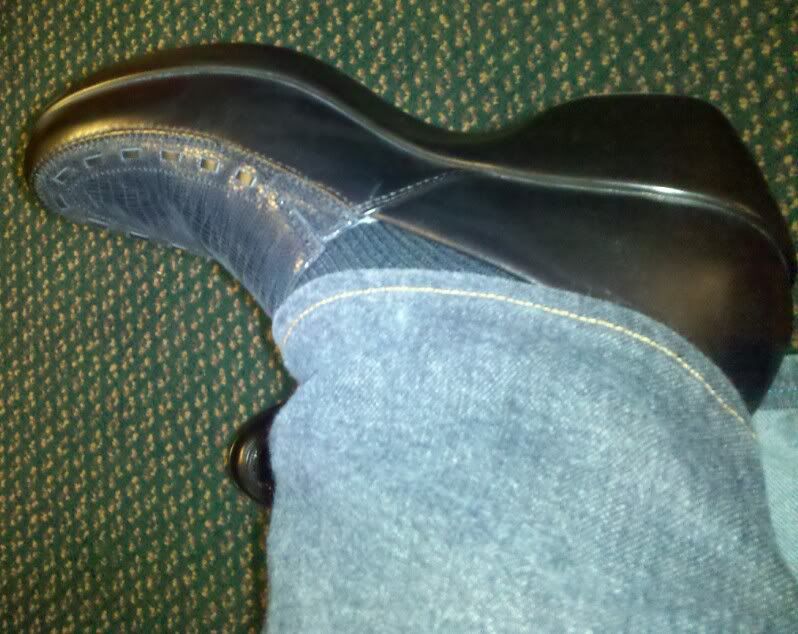 The rest of the outfit is standard work clothing for me.
Jacket:; Dunkelberger's in Stroudsburg, PA
(mysteriously matching) Top: Goodwill
Earrings: farmers' market.
All in all, not a bad look. Not super-cool... I wonder what I could do to jazz it up....