We read a novel based on the couple, Henry Rathbone and Clara Harris (
spoilers
, darling), who accompanied President and Mrs. Lincoln to a play one fateful evening at Ford's Theater (
background
for the non-U.S.-based readers).
source
To be perfectly frank, the history is interesting... but the book was a bit of a slog. Hard to get through, it drags in many parts... but at least I had fun chatting away with the ladies!
And I finished up the
FABruary challenge
! Thursday's theme was "Shades of Grey". Easy-peasy:
I decided to keep the neckline simple, so I did not wear the pendant this time: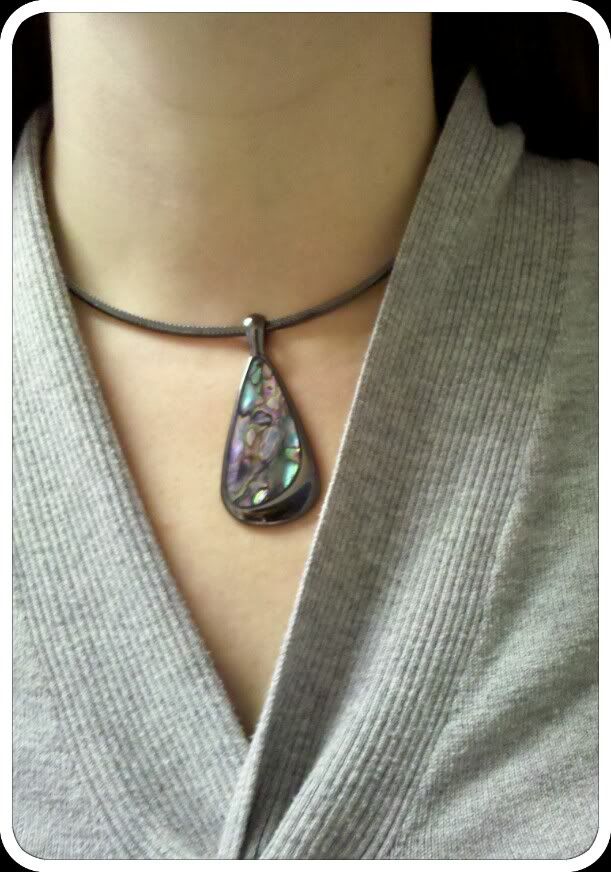 But I did want a little sparkle:
I'm trying to decide if the look of the hemline, shoes, and contrasting socks is dorky or cool. Your thoughts?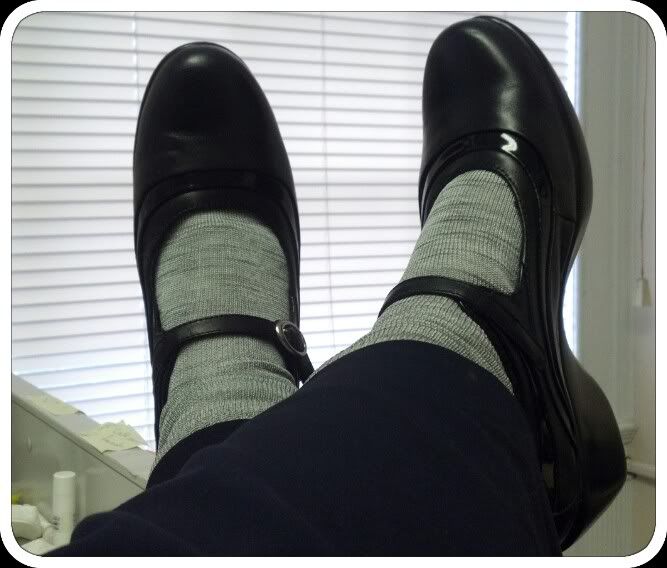 Top: Tribal via Pip's in Corning, NY
Pants: Lane Bryant
Shoes: Ariat via Sole Solutions in Spokane, WA
Jewelry: Lia Sophia