Friday was both busy and dowdy, so no photos to offend your eyes... but I captured Monday's dowdiness in all it's glory:
The good news it that I had my new pants taken in, and they are already too big again... I've lost over 5 lbs! The outfit itself didn't get any more interesting close up, though: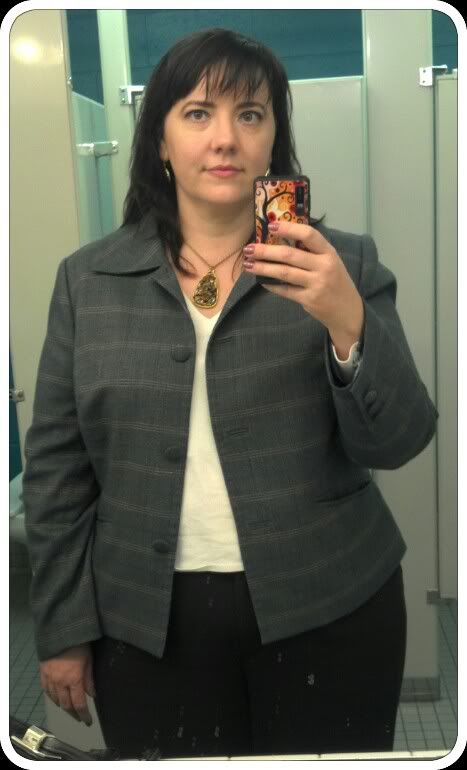 See what I mean? Blah. I was running a bit behind that morning, as usual, and grabbed for quick accessories:
I thought I was being clever by echoing the shape of the pendant... but the mismatch of gold tones bugged me a little:
Or am I just being bizarre?
But at least I wasn't completely invisible... I stopped into the pub and and had a nice chat with a friend I haven't seen in awhile.
Sweater: Liz and Co. via consignment shop
Jacket: Amanda Smith Suits via consignment shop
Pants: Fashion Bug
Shoes: Trotters via DeGaetano's in Hornell, NY