I went into work on Tuesday, dressed for fuzzy winter weather:
And I was too hot... that is so rare, it's pretty much unheard of. As is the step I took next:
That heavens I wore a jacket that could actually close! I had to button the bottom, even though the jacket is still a bit snug around the hips, because I didn't want my navel ring making an unscheduled appearance. But I did have some accessories I actually wanted to be visible to the public: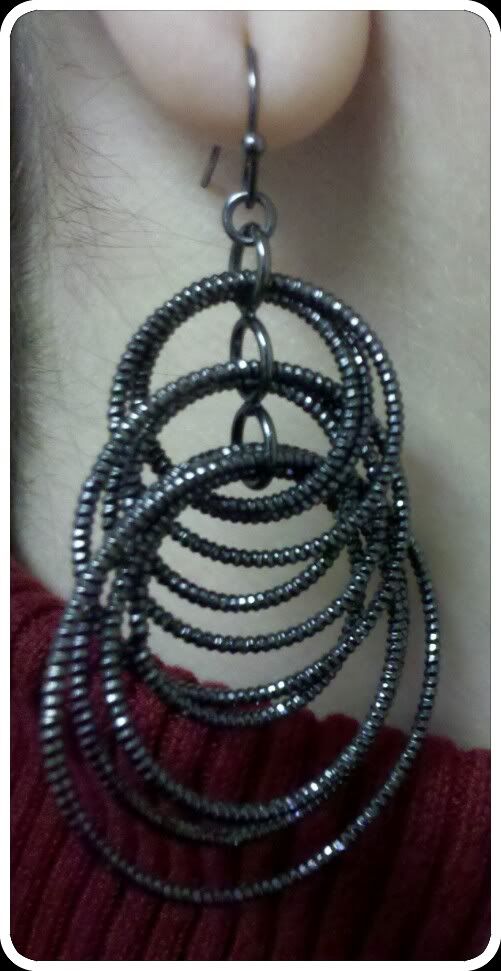 Finally! I have a decent photo of my cool new Christmas prezzie:
The one bit of color in the outfit, I also get a kick out of the echoing of the circles on the earrings: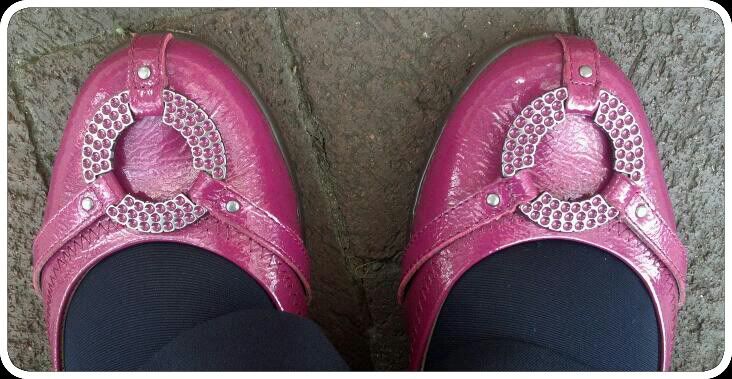 I've had the jacket taken in, but 6 lbs. down, and it's looking big on me! My prim courtroom look for Wednesday: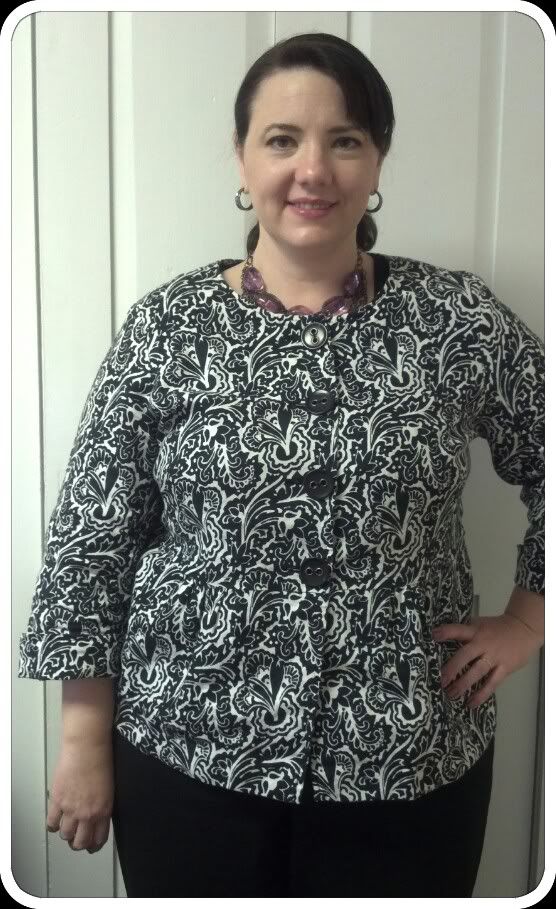 Which only covered my rock-chick-ish in-office ensemble: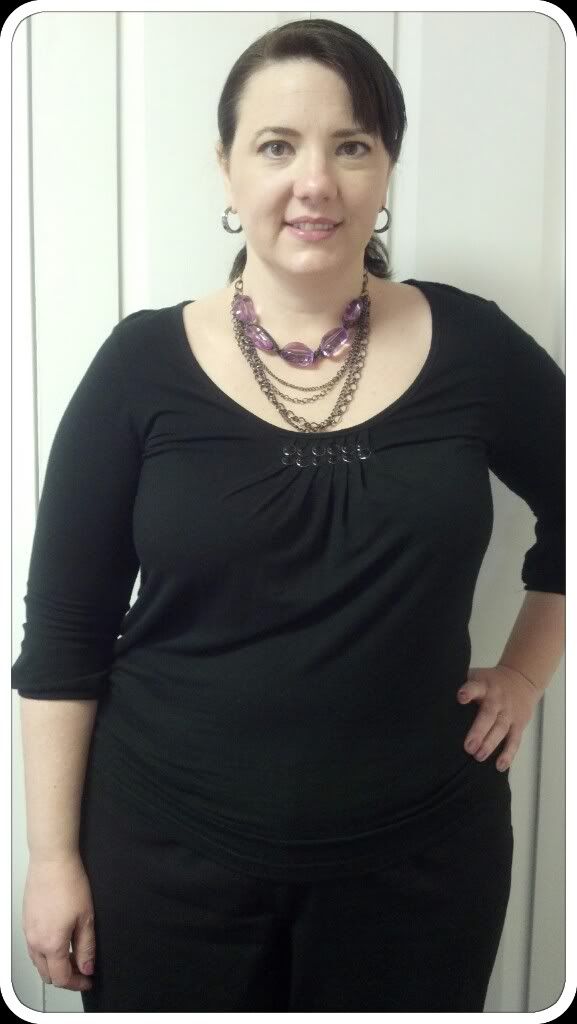 What stinks is that I was too warm yesterday, and told it was going to be warmer, so I deliberately dressed lighter. And was freezing! I just want winter to be over... I need to be in my kayak!
I noticed that I've been wearing my hematite accessories a lot lately: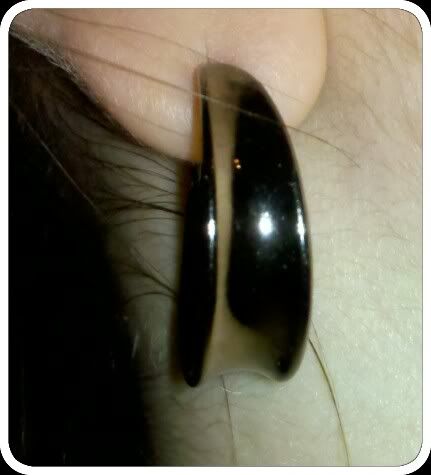 I actually didn't realize that my nails matched my accessories until one of my girlfriends pointed it out.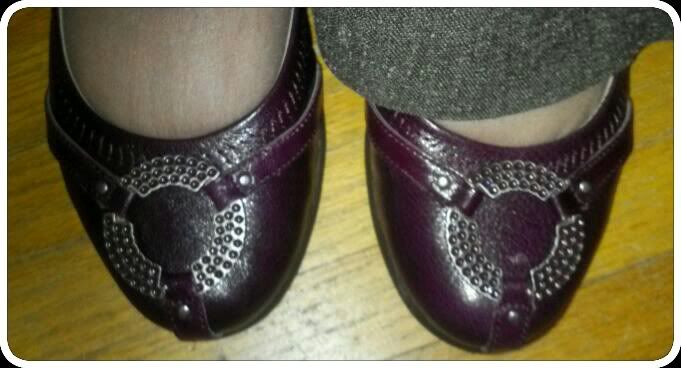 Well, it's time for me to crash... early day tomorrow. At least I'm caught up on blogging for the moment!
Both days:
Barrette: gift from Mom
Earrings: Lia Sophia
Pants: Lane Bryant
Shoes: Aerosoles
Tuesday:
Sweater: Tribal via Pip's in Corning, NY
Jacket: Apt. 9 from Kohl's via consignment shop
Wednesday:
Top: Merona from Target via Goodwill
Jacket: Charter Club from Macy's via consignment shop
Necklace: Fashion Bug