I get to show how well the alteration on this top works out: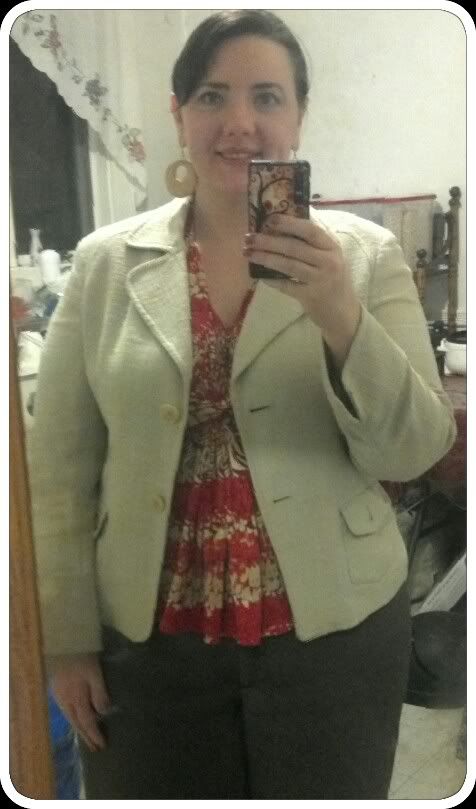 But I put the color/texture photo before the "before" one for some bizarre reason... I wore different shoes today:
So this older pic has not only a "bad hair" day... but the pre-alteration top: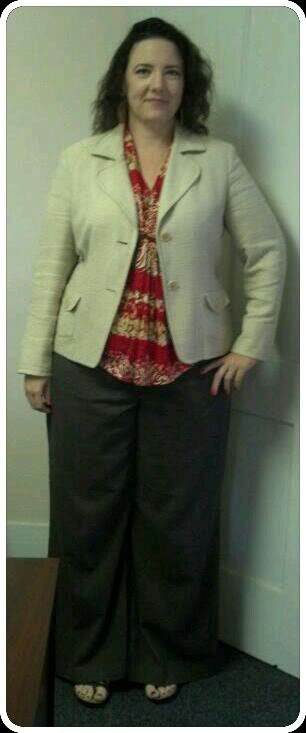 I'm thrilled that the fix looks so much better under a jacket!
The rest of the goodies:
I really need to remember to get a better photo of this barrette... it has a beautiful "burled wood" pattern:
No precipitation today, thank goodness for sparing my suede:
I'm in trial-prep crunch mode for a bit, so posting and blog visits will probably be patchy for awhile... bear with me. I'll be around....
Top: via Stein Mart
Jacket: Talbot's Petite
Pants: Lane Bryant
Earrings: via Bon Ton
Barrette: gift from Mom
Shoes: via DeGaetano's in Hornell, NY