I've been pretty frank about my frequent use of my back-up makeup kit that I keep in my office. I probably use it about half the time, so while I may show up with a bare face, it doesn't last long. Until today: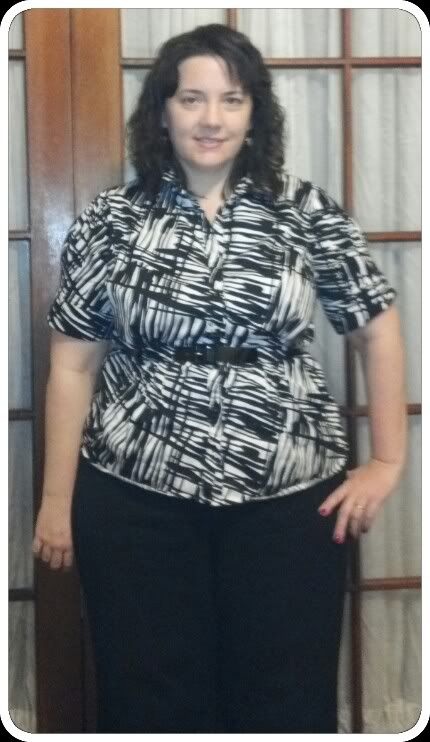 I've been pretty sleep-deprived the last couple of nights, and didn't have time to shower again. Ugh! Fortunately, I have a Bumble and Bumble spray hair tonic which helps tame the frizz. But I got to the office intending to do my semi-stealthy cosmetics application. But I just didn't have the energy: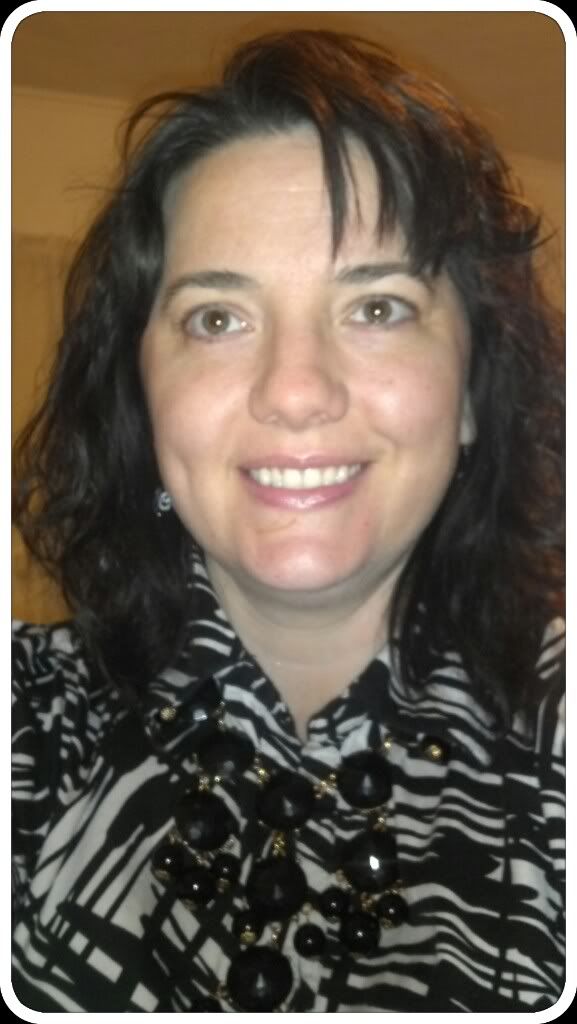 Yep, me in all my bare-faced glory. Not a common sight-- I'm a "full warpaint" kind of girl.
I was really excited about my outfit for today's post... I'm styling the necklace Freeda just gave me in a way I've never tried. She suggested that I wear it over a button-down shirt, as she often sees in another blog (I guess I haven't seen that one yet). I was actually pretty happy with it, despite my lack of effort in the primping category today.
For once, I actually wore the flimsy belt that actually came with the shirt, because the red would have been "too much" with the huge necklace. My other slim black belt had a modern-looking silver-toned buckle. Not good.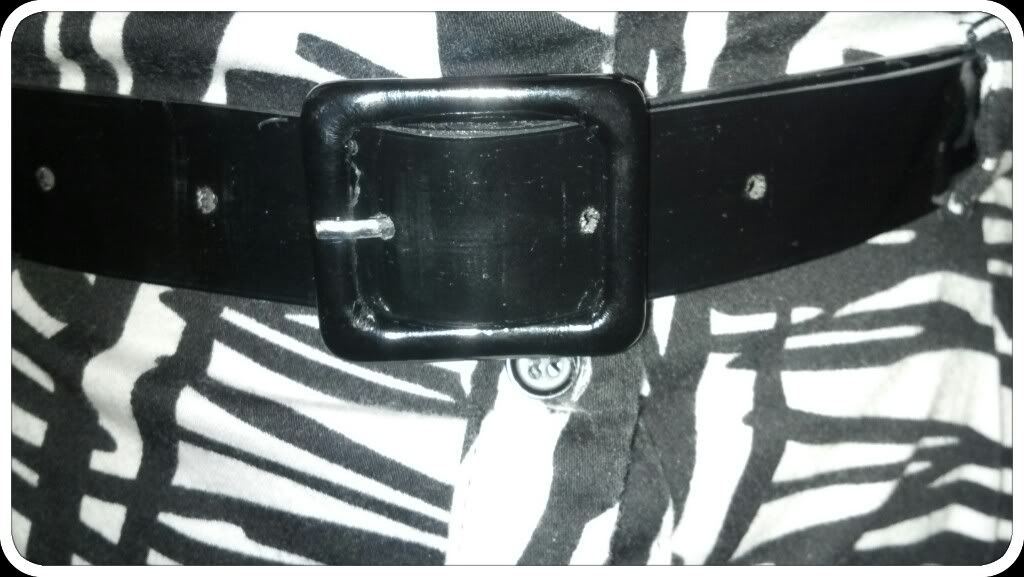 I really want to get some earring that go better with this necklace. Nothing I already have seems quite right. But here's the best I could do today:
Black flats because this pair of pants is particularly short on me. If I ever get to shop for pants again, I'm NOT falling for buying "average" length again, trying to fave the ten bucks for tailoring. I will just suck it up, buy tall, and actually get them taken up to the correct length for me.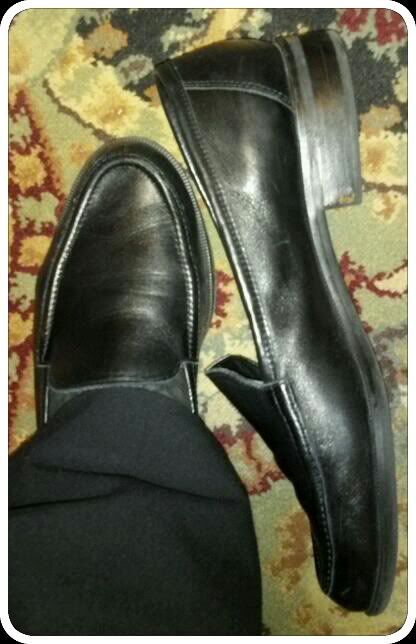 I'm pretty wiped, so 'nighty-nite, kiddos!
Top: via Stein Mart
Necklace: gift from Freeda
Pants: Lane Bryant
Shoes: Nine West
Earrings: via consignment shop