This one was long, but fun:
I've always been fascinated with time travel, and even though I'm not a big Stephen King fan, I absolutely recommend "
11/22/63
"! This "no-spoilers
review
" on Amazon is dead on, IMHO!
And yes, I "cheated" by getting it on audio... but it's a "book" club, not a "reading" club, so I think I'm OK. It's my night to present the choices for the next selection, and I'm really excited to introduce some book I really love to the ladies in the club.
The meeting had a 1960's theme... there was "period" food and desserts, and a few of the ladies took cues from the time in their clothing choices. One look I love is the 3/4 sleeve jacket with long gloves. The gloves don't fit into my 2012 life, but a modern adaptation that works for me is long sleeves under 3/4 sleeves:
I really like the pattern on the jacket: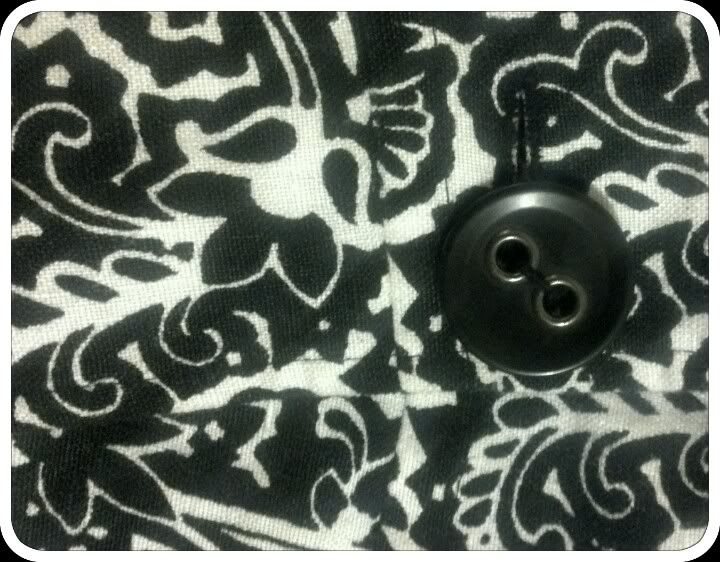 I got several compliments today... Hubby said I looked pretty when I got home, my friend noticed that my earrings matched:
And opposing counsel complimented me on wearing pink shoes with the black-and-white outfit: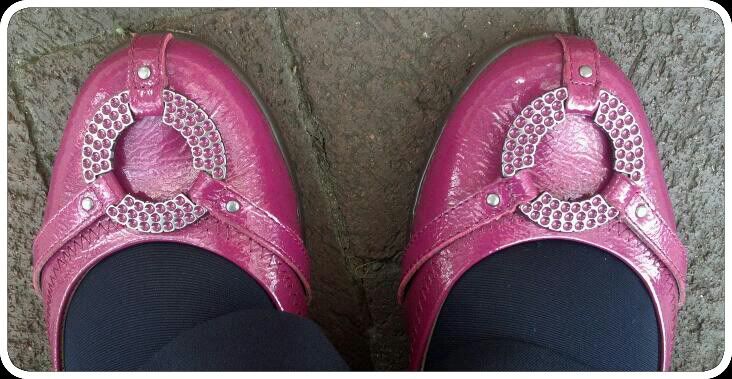 Sweater: via Pip's in Corning, NY
Jacket: Charter Club via consignment shop. My Google search of the brand makes it look like it's a Macy's store brand. Does anybody know for sure?
Pants: Lane Bryant
Earrings: via consignment shop
Shoes: Aerosoles