Monday's outfit was a bit of a jumble, probably because I didn't have a clear idea what I was aiming for before I started grabbing items in the morning. The end result:
It's a discombobulated sort of outfit, reflecting my scrambled brains! I started with this sweater:
I really need to sew that placket closed. With a higher neckline, I think.... Anyway, I grabbed bronze-y earring to go with the taupe and the brown straps:
And the plaid jacket because I just had a sudden flash that it could work with this sweater:
So far, so good... but then it went downhill:
(Old pic- my hair isn't that long now) For some reason, I forgot about the earrings I already had on my ears, and only thought about coordinating metals with the cute little pin I had on my jacket collar:
I have no understanding why or excuse for wearing these... they just do NOT go with the outfit: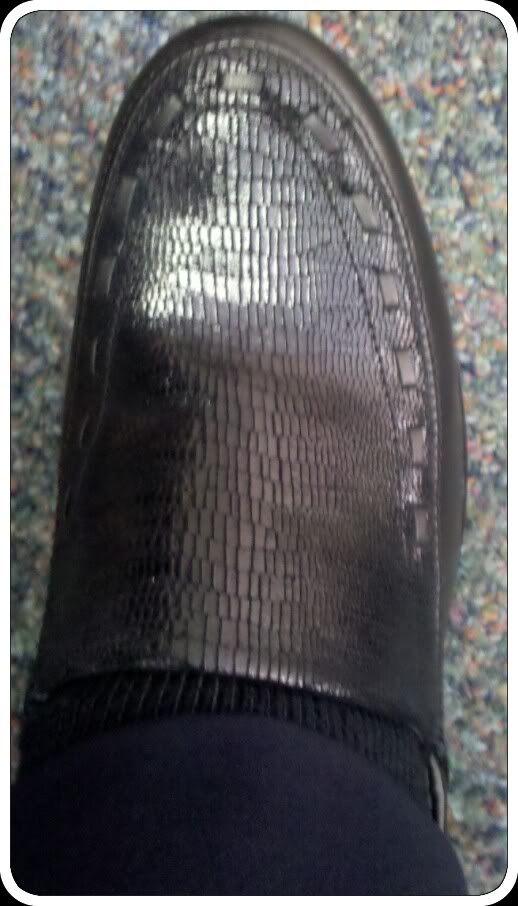 Lessons:
1. The core elements of the sweater, jacket, and blue pants work well together.
2. I need a "brushed/tarnished-effect" pewter/silver-tone pair of earrings. OK,
want
... not
need
.
3. I should to plan "new" combinations the evening before I wear them!
4. I should get my blog shots done early in the day when I feel like I'm actually looking good... before something goes wrong and I don't get it done. I looked really good today (Tuesday), but do I get to show that? NO! And the day Hubby was hospitalized last month? I looked fantastic (before the abject fear, exhaustion, and sobbing, of course). But I have no photographic evidence. *sigh*
At least I finally made it back to the gym to lift! I've decided that I'm skipping the classes (Yoga, Zumba, etc.) until January because things are too chaotic. Between my trial calendar, motion calendar, court appearances, incapacitated husband, and the holiday festivities... lifting 1-2 times a week is all I can manage in the fitness area of life! Besides, I need to get back the strength I've lost over the last month.
Sweater: Bella D via TJ Maxx
Jacket: Amanda Smith Suits via consignment shop
Earrings: made by me
Hair flower: made by me
Pin: via M-I-L's purge
Pants: Lane Bryant
Shoes: Ariat via Sole Solutions in Spokane, WA