I've been combining this blouse and sweater for the last couple of winters, for a couple of very practical reasons: 1. I love the sweater, but it is a little too low-necked for me to wear to work on its own, and 2. the blouse is a little small on me... but I love, love LOVE the print!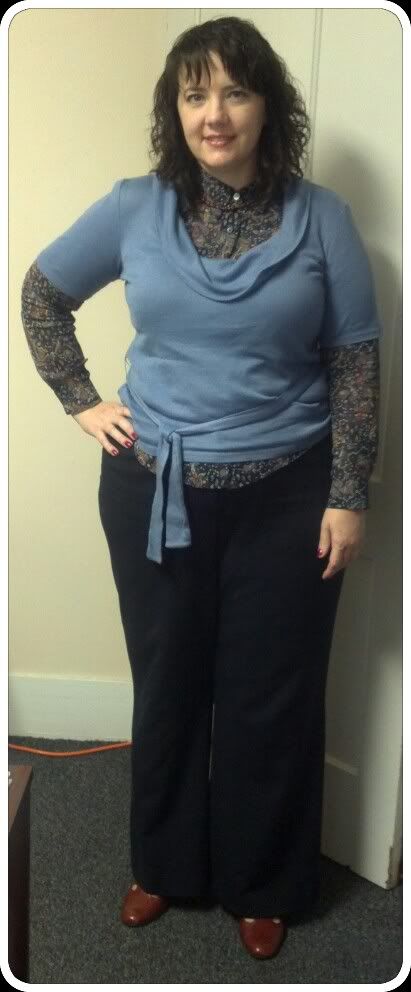 I should have had my photo done earlier in the day, when the light was better and I was a little less rumpled! I tried something new today, and wore the necklace over the collar. Do you like it better this way?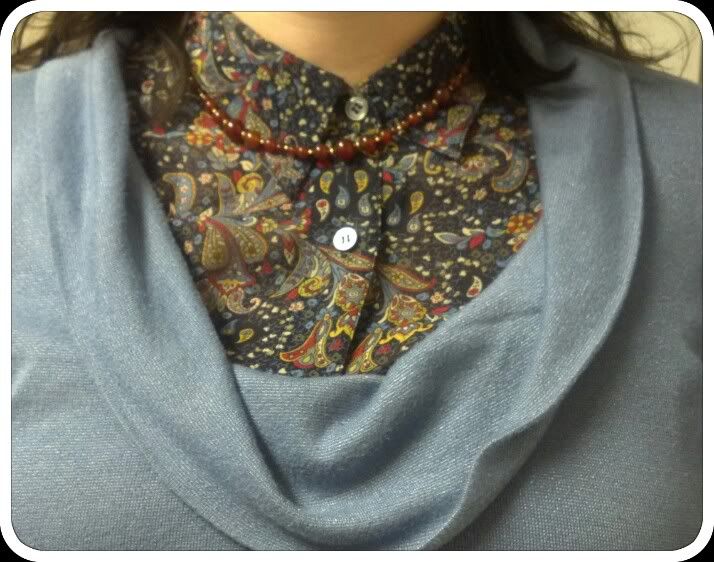 Or how I normally wear it? This older photo also shows the beautiful colors off better: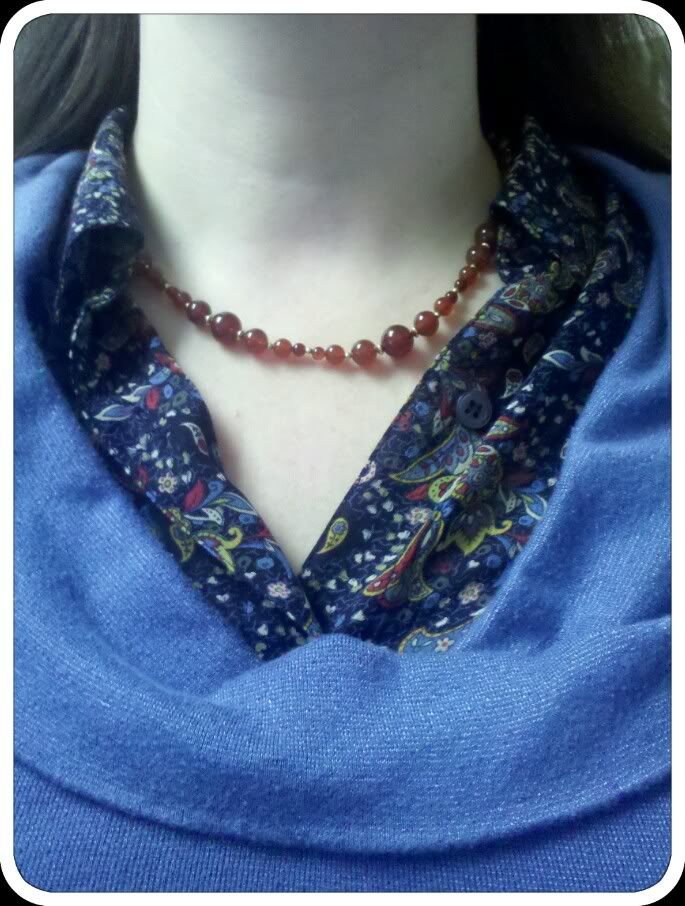 A little something to pick up the gold accents in the necklace:
And the red ones in the blouse and necklace:
I found these at an "old-lady" shoe store. Every once in a while, I can scrounge up something good! They also had them in black... but those looked completely ordinary. The color makes these special, in my humble opinion.
Shirt: Liz Claiborne via consignment shop. I think it was $2!
Sweater: INC from Macy's
Pants: Lane Bryant
Necklace: Jasper's Den in Spring Grove, OH
Earrings: via M-I-L's purge
Shoes: Trotters via DeGaetano Shoes in Hornell, NY