...or not! I was scheduled for a jury trial today. Because so many cases settle, even at the last minute, the courts schedule several on the same date and time so that the jury pool isn't "wasted" by not having a case ready to go.
I was actually second on the calendar, then first... then the judge bumped my trial back down to second again... the "backup" trial. I didn't ask for that, but I suspect she did it to give me a break, since she knows I'm going through a lot lately. While my client is anxious to get it over with... I have another reason to be grateful for the judge's calendar change:
I've been sick in bed since Wednesday night... that's why I haven't posted. I've been in PJs and generally disgusting. I did get myself presentable and drag my sorry carcass into court this morning, just to make sure that the case ahead of me didn't settle before I crawled back into my vaporizer-steam-filled cave.
No photo from today, but I did find one in my phone from last Sunday that never got posted. I went to the local Magistrates Association Christmas party that evening, and Hubby was vertical long enough to take a quick blog shot before he had to get prone again: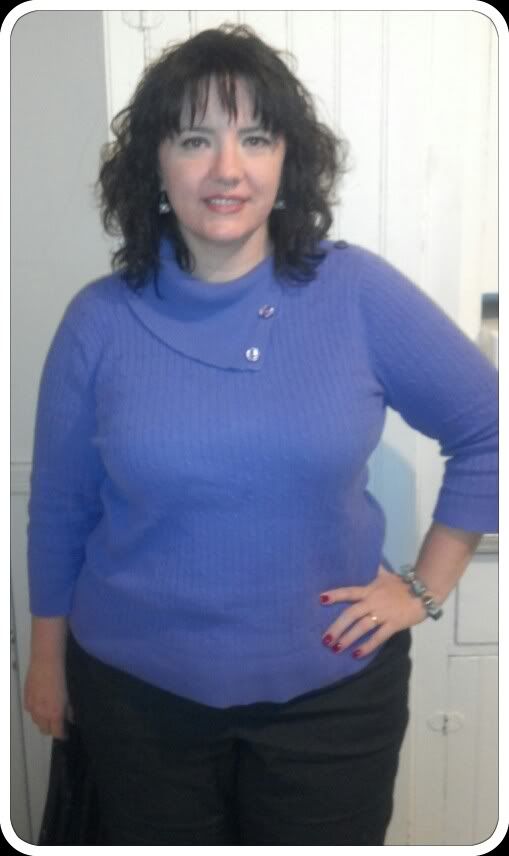 This outfit is actually an exact repeat of the one I wore, and wanted to post, a month ago- the day that Hubby had his emergency surgery. I remember thinking (pre-crisis) that it was such a good hair day, I couldn't wait to get my photo taken. And that I was ashamed of myself that I hadn't thought to pair this bracelet with the sweater before: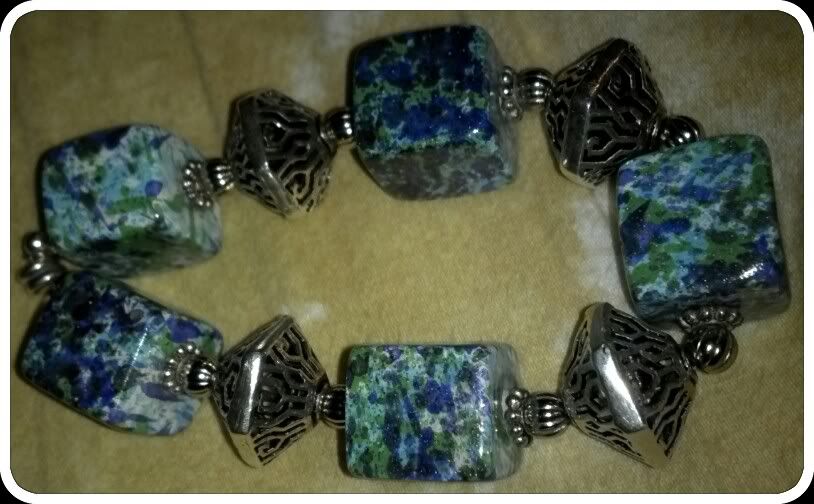 And I picked these earring for a "world traveler" vibe: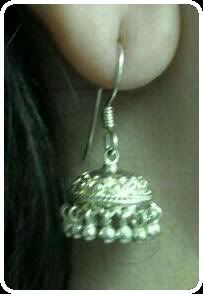 I also love the little "tinkling" sound they make!
My comfy, but still decent-looking, shoes: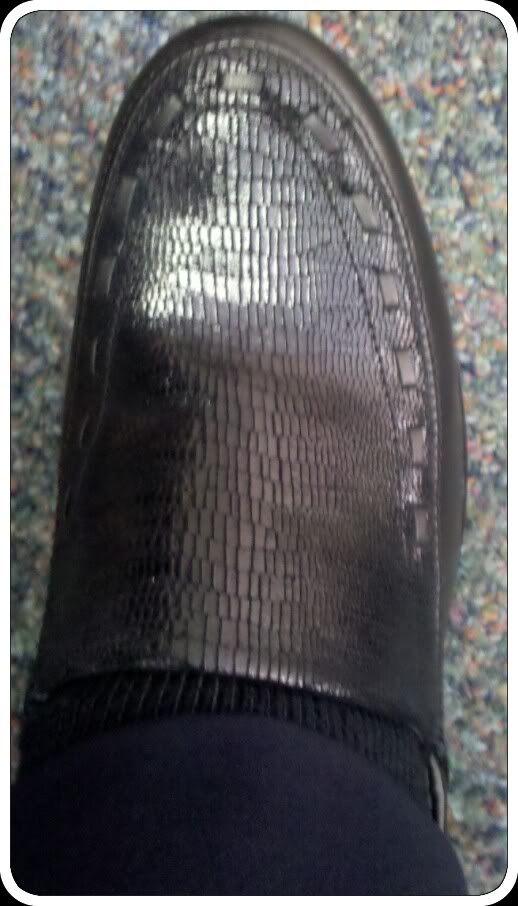 Everyone at the function sent their best to Hubby, and the hosts gave me some canapes to take home for him. That reminds me... I need to get the tupperware back to the judge....
Sweater: via Kohl's
Jeans: Lane Bryant
Bracelet: gift from S-I-L
Earrings: World Market gift from Freeda
Shoes: Ariat via Sole Solutions in Spokane, WA