Put this necklace with this "frequent flyer" outfit, I meant: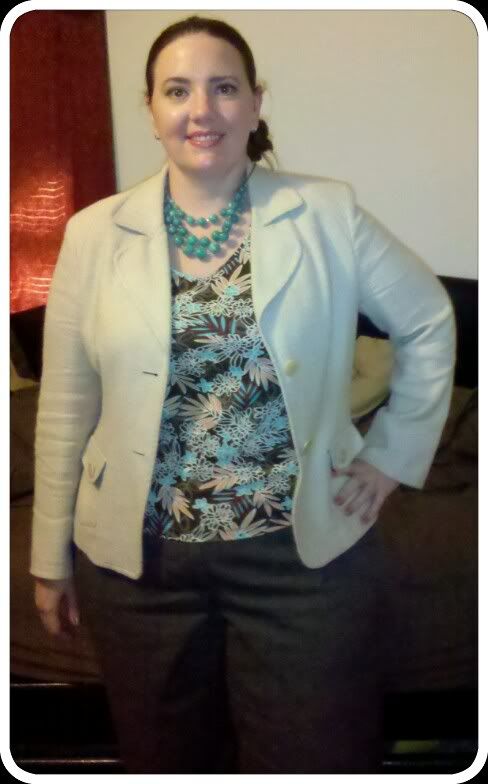 I forgot to take a photo of the outfit without the jacket before I did the dishes in it, sitting down, as water kept running down my arms and soaking me. I wanted to do that because I'm not sure if I like the lay of the necklace with the top sans jacket. Oh well... fun with temporary disability!
I have a surprising amount of accessories that go with this cheapo polyester Goodwill top in these weird colors, it's pretty funny! Today's selection: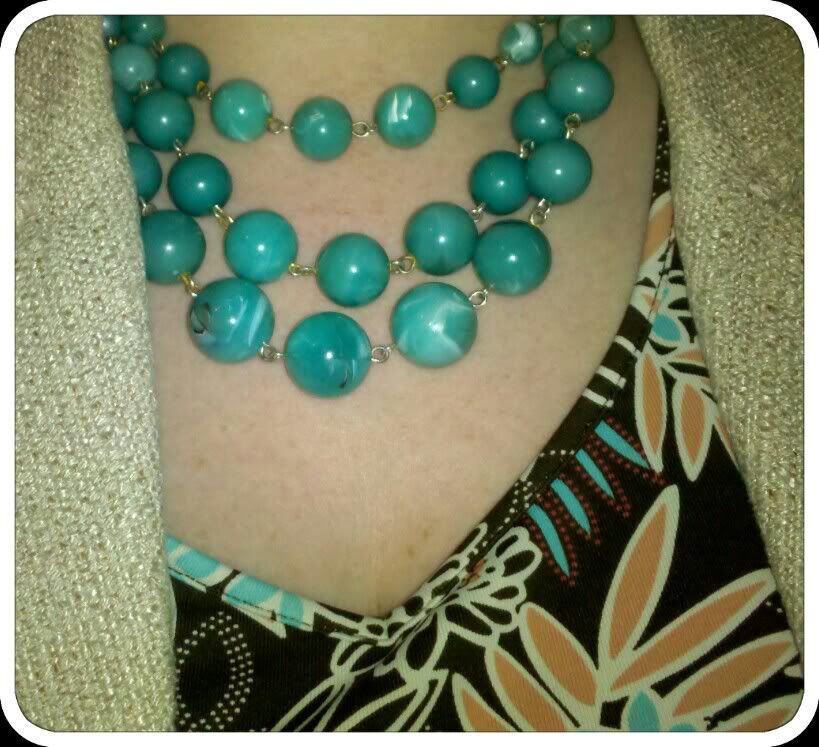 I was tempted to post some of the other coordinating accessories, but that would take the fun out of past and future posts. Who am I kidding? I'm really fed up with this day, and am too burned-out to go rooting through my Photobucket album for more photos.
On the upside: given my foot issues, I have a valid excuse to wear Crocs to the office and court ALL SUMMER LONG! Silver linings, people....
Top: Croft and Barrow via Goodwill
Jacket: Talbot's Petite
Pants: Lane Bryant
Earrings: Marshall Field's
Necklace: Fashion Bug