Today was the memorial service for my lovely friend who passed away on Saturday.
You know those couples that are so cutesy and affectionate they make you throw up in your mouth a little? Imagine that... but without the nausea... and you have my late friend and her husband. I am privileged to have seen such a couple in love in my life.
I planned my outfit around this, in tribute to their enviable union:
The service was held at our hangout pub in the afternoon. I was able to scoot out from the office early, but Hubby couldn't. The minister was dressed in all black, with an eagle bolo tie and sliver-studded belt, and the attendees were a diverse crowd... from their twenties into their sixties. She was walking love.
Since I had court this morning, then had to go into the office before ducking out... I planned a multi-purpose outfit: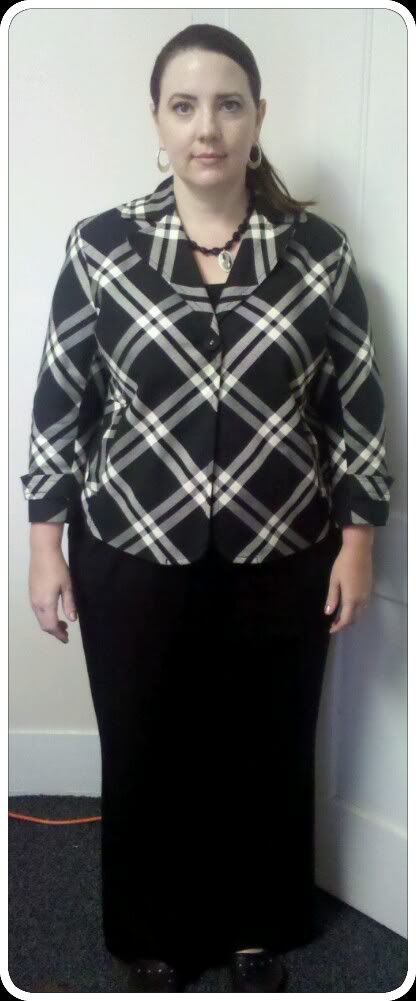 Yep... still in Crocs because my feet are still killing me. At least they match the outfit.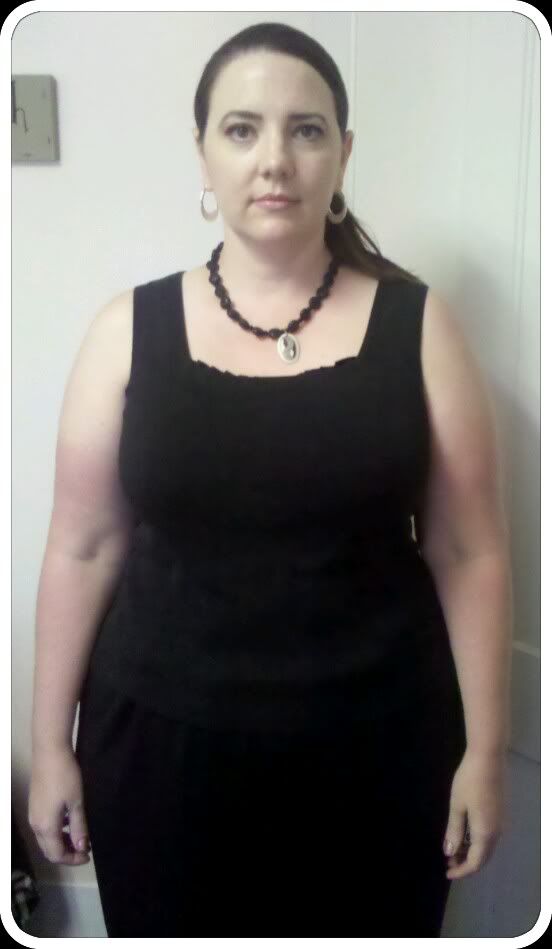 Her favorite song was "Amazing Grace", and a live bagpiper played it as a tribute to her.
My eyes are puffy and sore, so I'm going to wrap this up:
Top: Ann Taylor outlet
Jacket: Talbot's (heavily altered)
Pants: Lane Bryant
Earrings: Premier Designs
Necklace: made by me