Pretty much everyone I've talked/posted with agrees... July '11 pretty much sucked all around. Come on... AUGUST! *pleeeeze be better*
Today's outfit wasn't stellar... but to be fair I thought I was going to work in a Red Cross shelter after a full day of semi-effective "lawyering" (or whatever those crazy kids call it these days).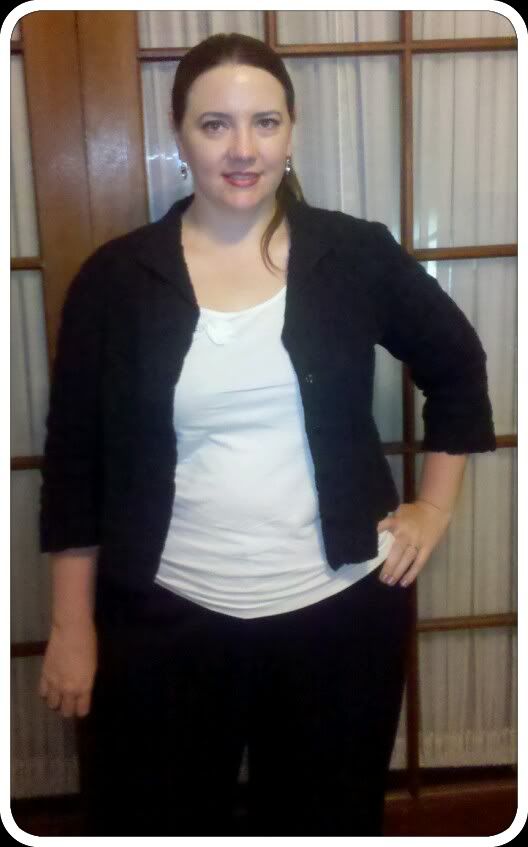 Things I noticed about this top AFTER I got to the office:
1. The fabric is more sheer than I care for. I saw the black pants through the white fabric in the mirror at work. I could also kinda see my bra through it.
2. My brastraps kept popping out from under the tank straps. Not a good look.
3. It was pulling a bit across the bust. *sigh*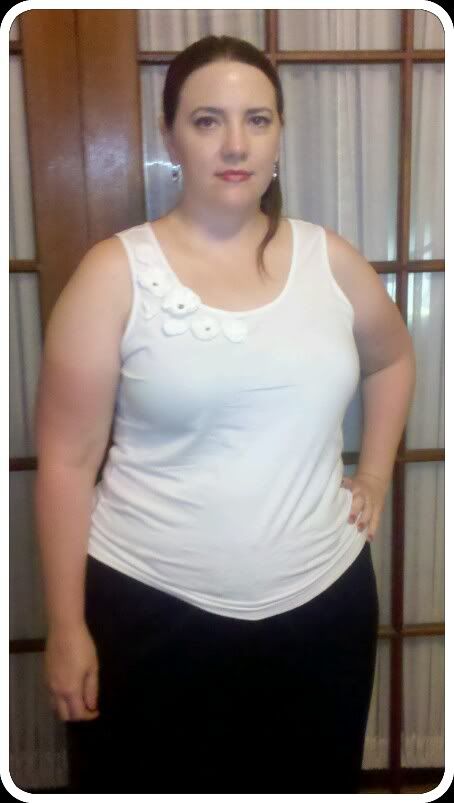 What most of these issues come down to is that I tried it on in the store wearing a different bra. A lighter-colored "nude" than the one today, with differently-shaped cups. Makes all the difference between trash and treasure... the correct undergarments.
For some reason, Hubby made me turn around for a back shot. The good thing about this bra is that it's one of the "back smoothing" models: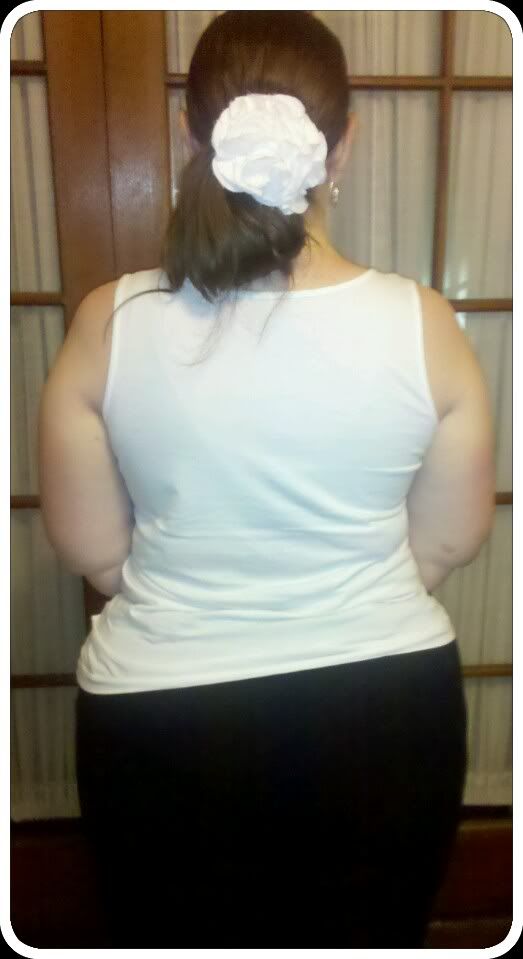 Too bad there isn't a "bingo-wing smoother"!
So what induced me to purchase this underwhelming piece? I fell for the pretties: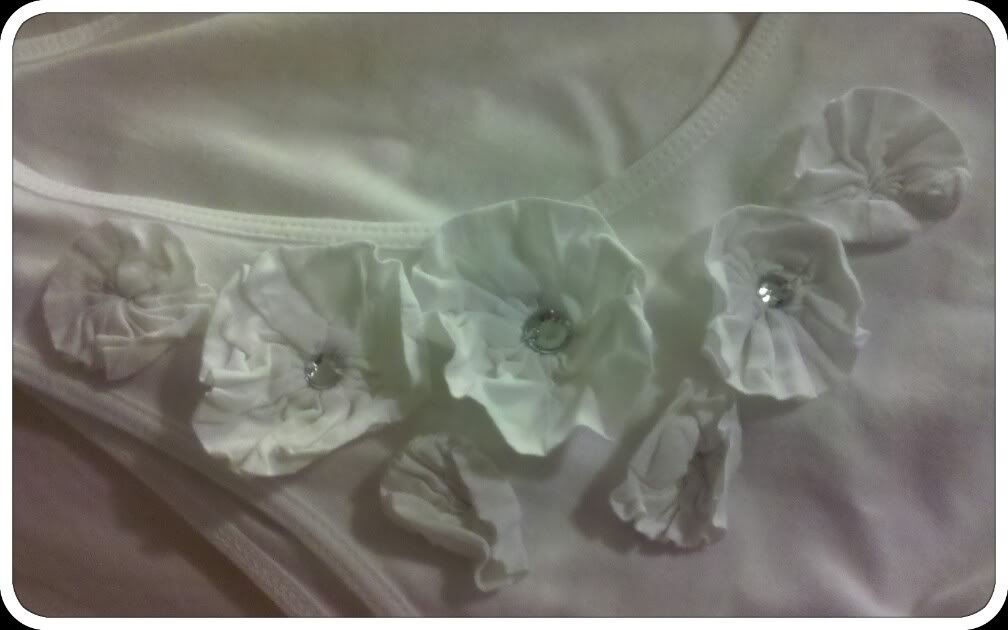 And I thought they would look particularly nice with my Christmas pretties from Hubby:
Maybe it will look better in August....
Top: VanHusen outlet
Jacket: via Tallman's in Painted Post, NY
Pants: Lane Bryant
Hair flower: Maurice's
Earrings: Premier Designs gift from Hubby