Stress... stress... stress....
Nothing gripping about my outfit today... but I don't think I've paired these accessories with this top, so I guess that's blog-worthy: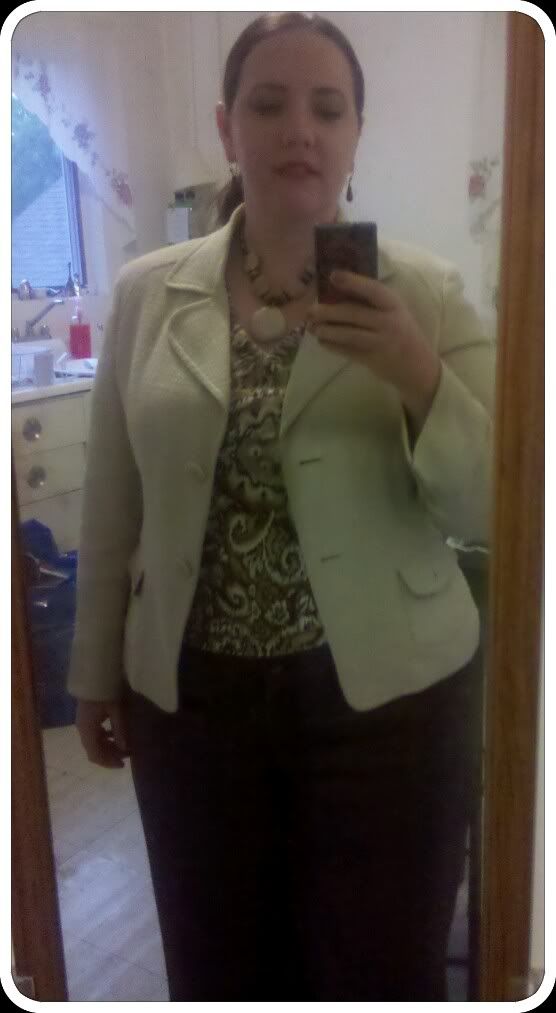 Yes, I'm taking a photo of myself the the cloudy mirror in a tall kitchen cabinet. That mirror and a folding chair have become my makeshift vanity. Hubby hogs the microscopic vanity in the bathroom most mornings... and it's easier on the feet to sit.
A closeup of the necklace:
And earrings:
Top: Liz and Co.
Jacket: Talbot's Petite
Pants: Lane Bryant
Jewelry: made by me