... I haven't been able to wear this top without keeping a sweater or jacket over it all day in months: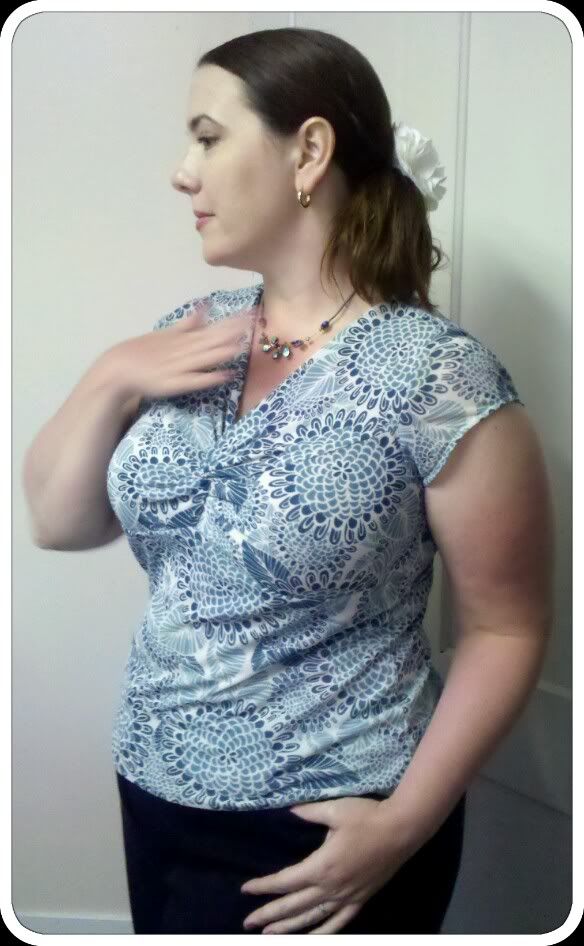 Oh me oh my! No clinging to my chub! this is actually yesterday's outfit, today's was a repeat of a recent one, so you're not missing anything. But at least my classy farmer-burn is visible: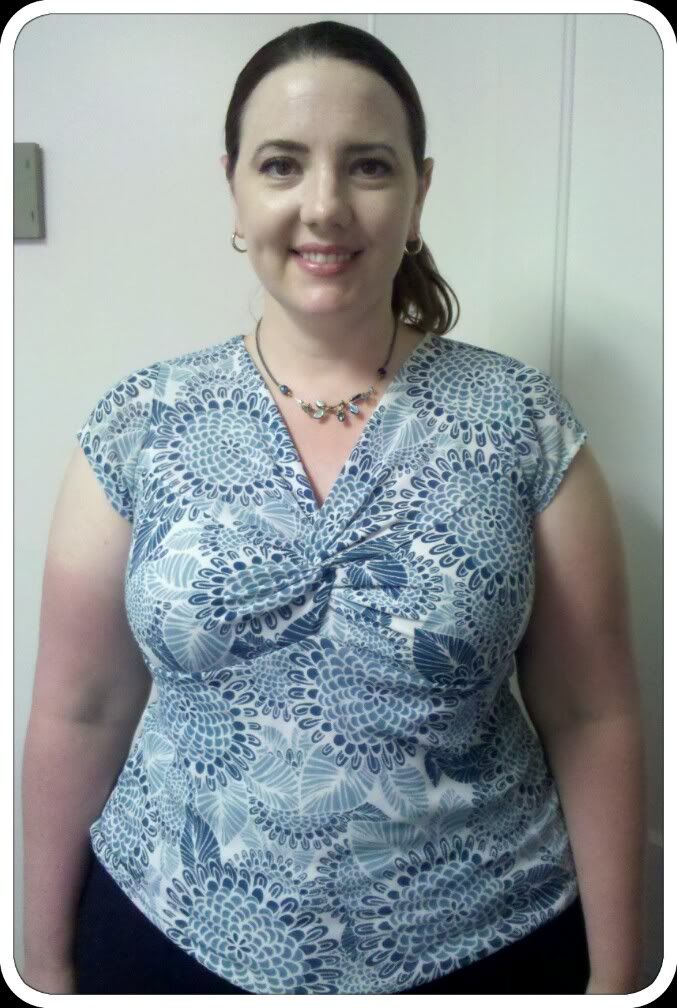 Still not clinging to chub! This starvation is definitely having results, but I'm probably about to eat a million calories in Indian take-out tonight... I can only take so much. The last couple days have been pretty suck-tacular.
I did have to cover my fabulous lobster-arms for court:
I figured my anniversary necklace would be nice and light for the summer day: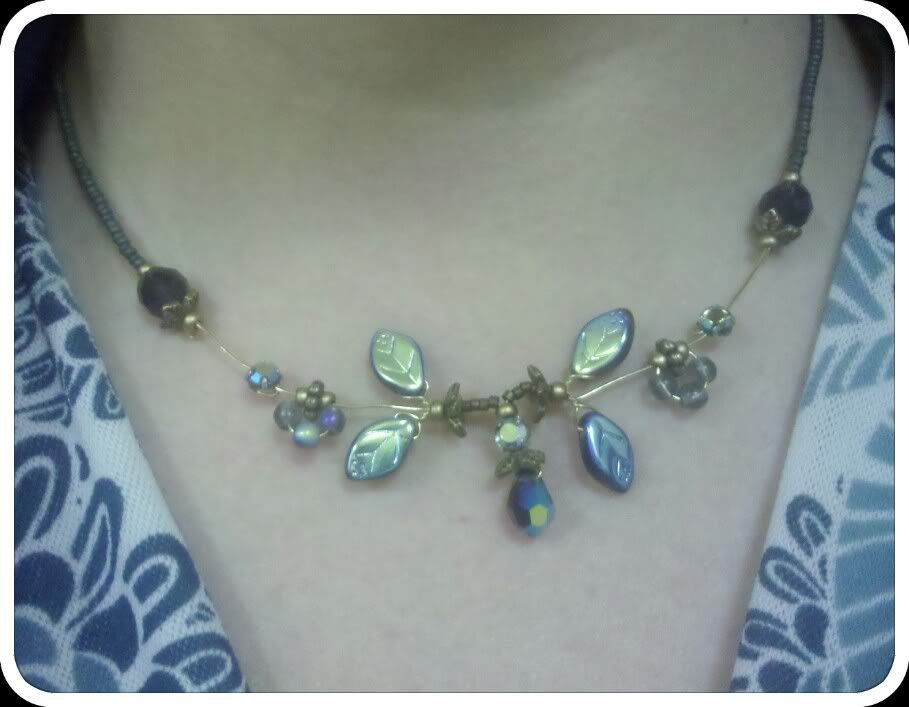 I suppose it's a good reminder to wear when I'm irritated by my husband. I do adore him, even when he's being a bit of a PITA (pain-in-a$$).
Gold hoops that aren't a reminder of anything special complete the outfit.
Top: Ann Taylor outlet
Jacket: Kasper via consignment shop
Pants: Lane Bryant
Earrings: Lia Sophia
Necklace: random store in Ithaca, NY