... because my lower back won't be accidently exposed when I sit, which Hubby absolutely hates: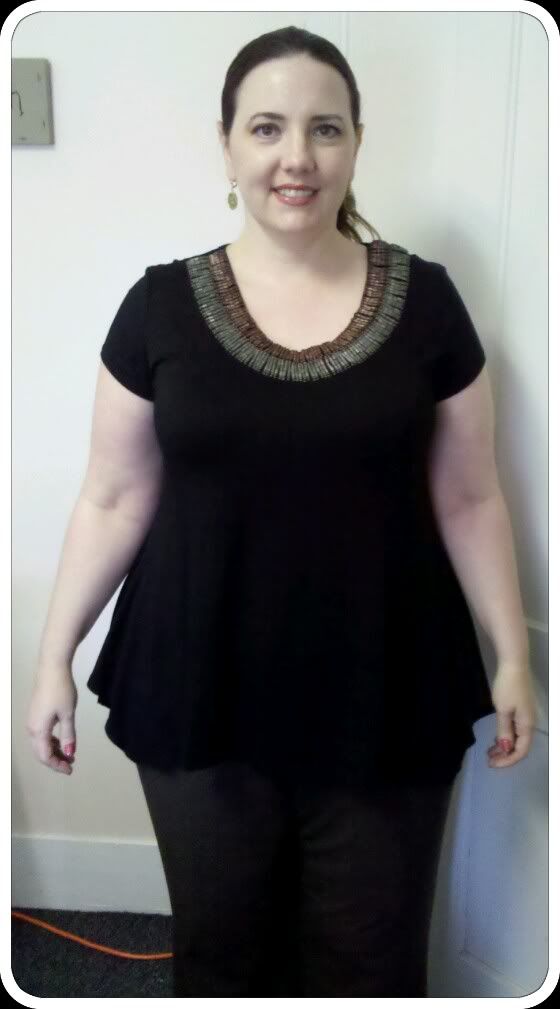 I picked it for this:
I'm not crazy about how the weight of the beads drags the neckline down. I need to figure out a fix for that issue. There's an odd hemline on the sides:
I went with brown pants to keep from looking too grim on this balmy summer Thursday. Is the look too "choppy"?
Top: via Stein Mart
Pants: Lane Bryant
Earrings: gift from a friend