In a less than perfect world: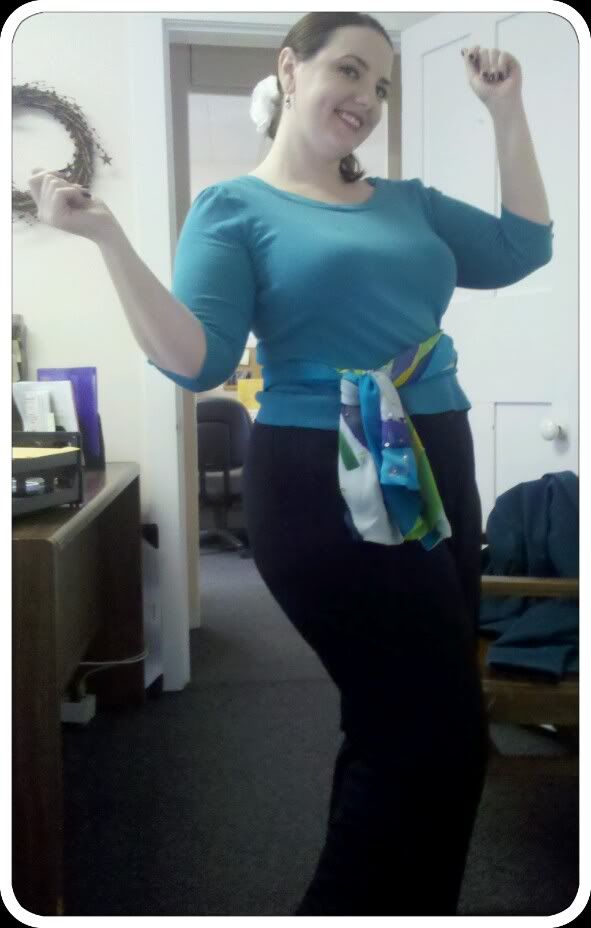 It's just the hair flower making me feel a little bit flamenco... I just need a big ruffled skirt to swish around!
Instead, I had to cover the fabulousness for court: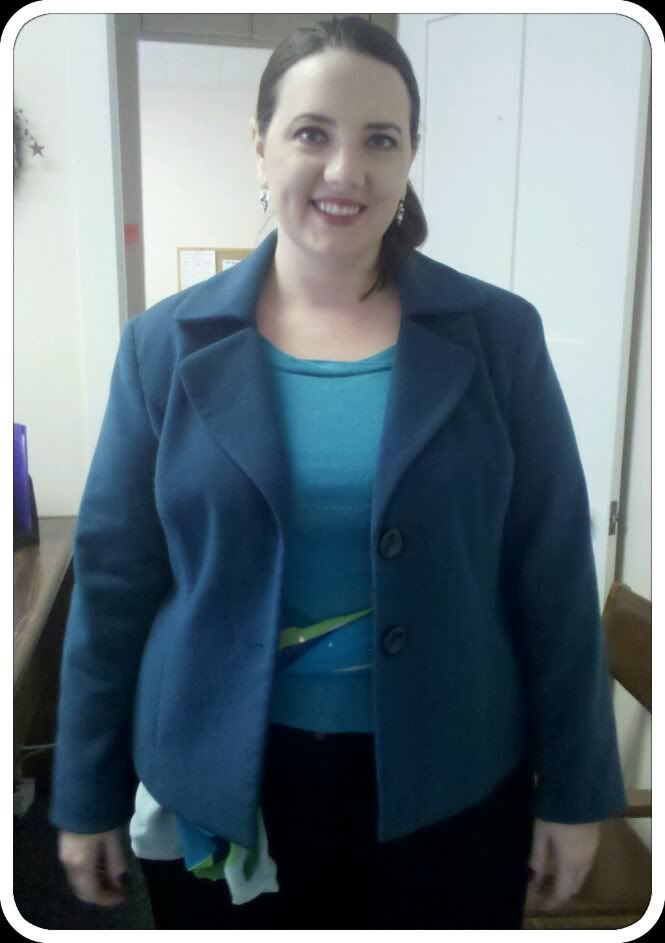 A closer look at the partially-covered pretty: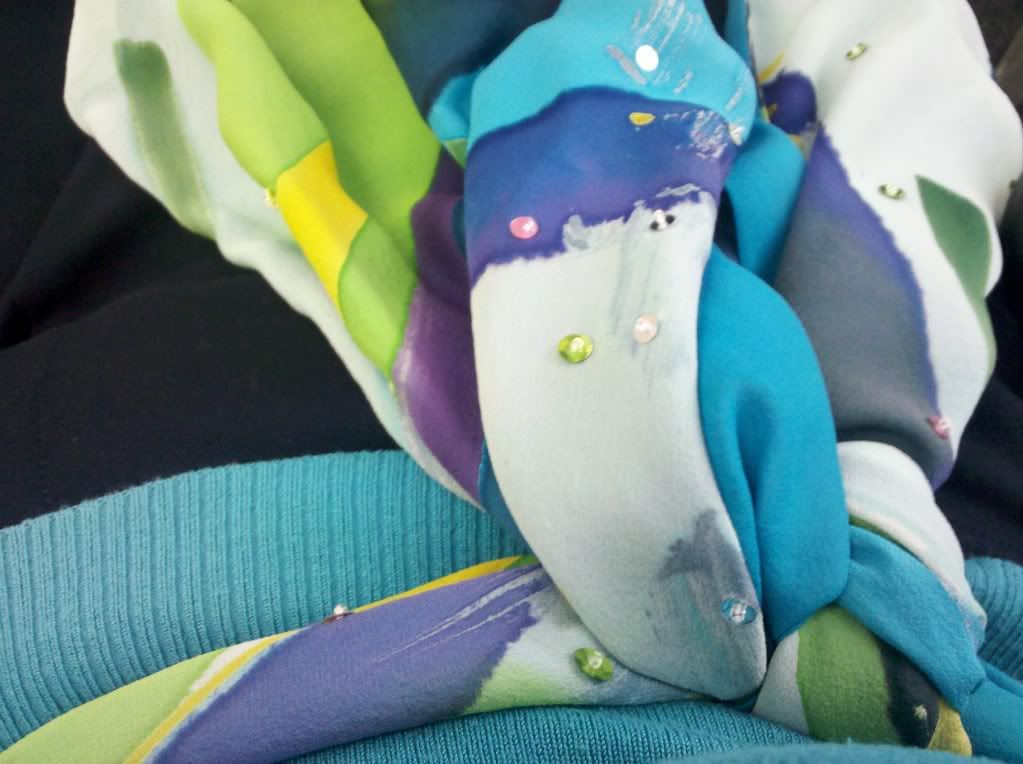 I'm not sure about the dangling scarf under the jacket... arty or messy? The original intent was to wear it obi-style, but it was a bit short, and I didn't have time to figure it out. A challenge for another day, I suppose.
I did get a compliment from Hubby when I got home... and I was wearing my Christmas prezzie from him:
Sweater: Freeda's castoff
Jacket: VanHusen outlet
Pants: Lane Bryant
Hair flower: Maurice's
Earrings: Premier Designs gift from Hubby
Scarf: Chico's