I'm home sick today, so I decided to post photos of the closets I organized a few weeks ago.
Closets... as in two. For me. Yep!
My jacket/scarf/shoes/necklace closet first:
This closet is so cool- it's the staircase to the upper floor of this house, which is now sealed off because there is now a separate apartment upstairs. Not separate enough though... we could tell when she got a boyfriend before we saw the guy.
Behind the jackets: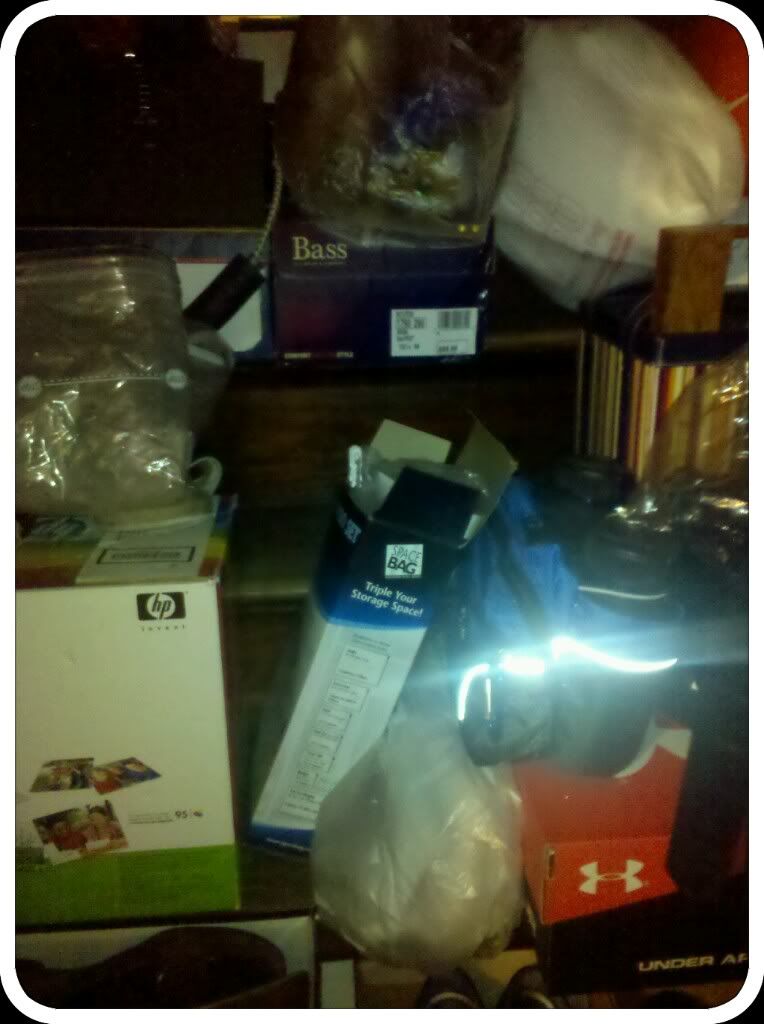 Now for the big time: my bedroom closet:
I think it was once a china closet and I'm betting my bedroom was the dining room. There's a door to the kitchen, with glass french doors into the entry room. The closet is a walk-in, but only a couple steps.
So for a better look... the left: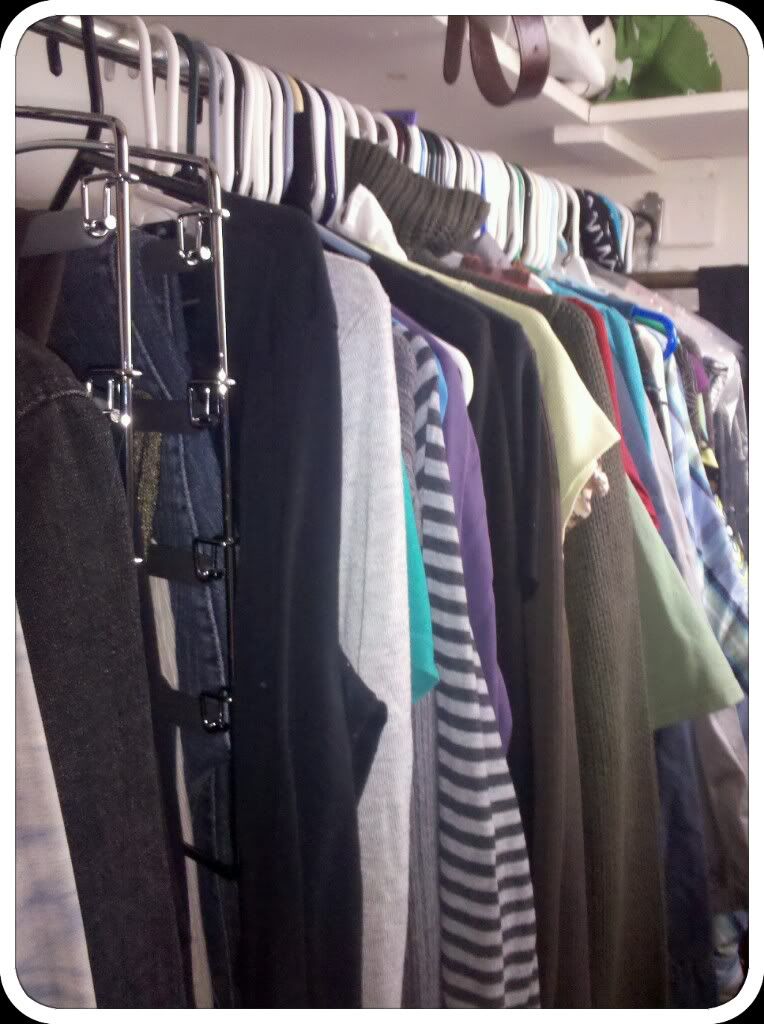 The upper shelf filled with cute purses I don't carry much anymore, due to lifestyle changes:
I'm using this bar to rotate my tops, so I don't wear the same few every week. I read that tip online somewhere, and I've been employing it for several weeks with some success. I just put the clean stuff from the laundry on the "already worn" bar. It's nearly bare now because I'm restarting the cycle: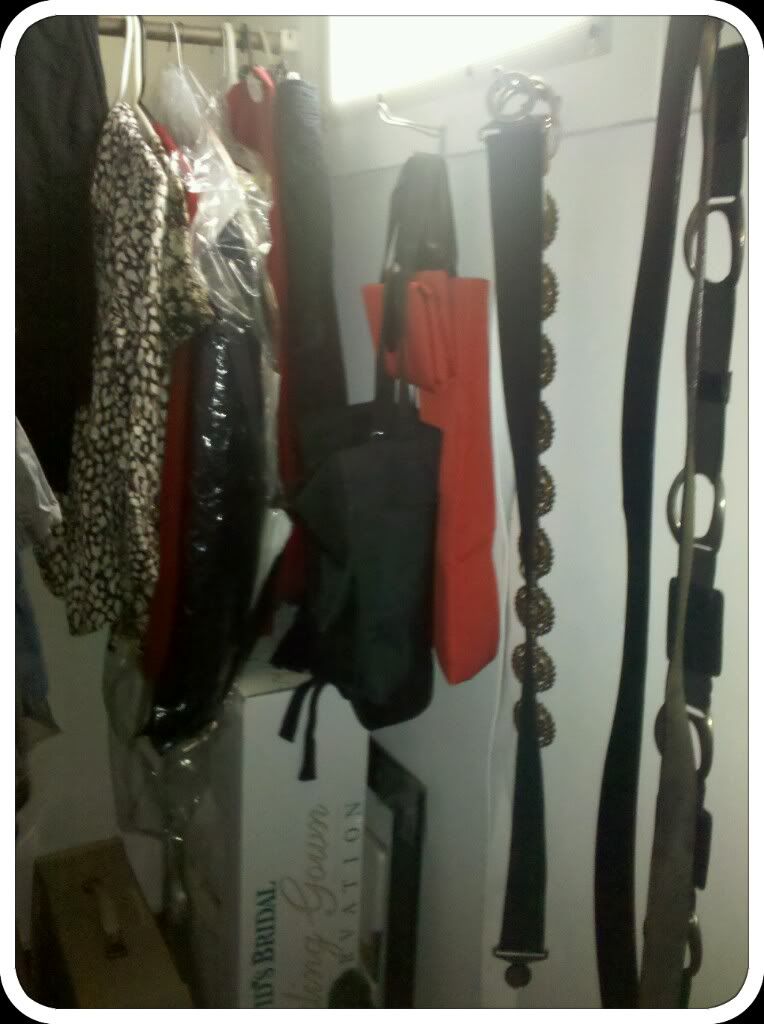 Yes, that is a window!
I can actually see the floor now! Yay me!