Still not feeling great, short on sleep, and having a bad hair day. Thought I dressed OK until I saw my photos: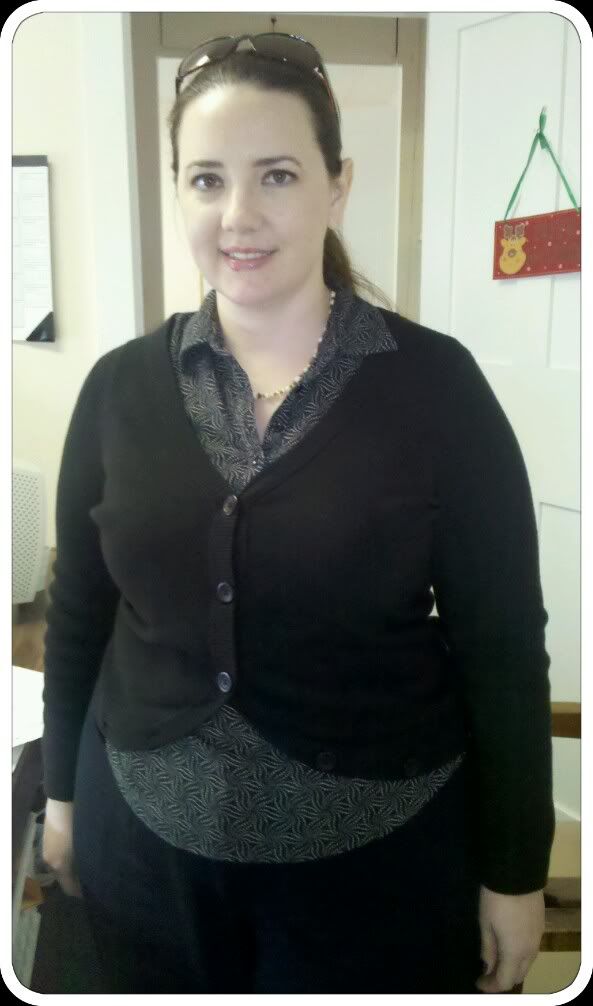 This top and sweater combined definitely put the emphasis on the wrong spot today... it makes me look constipated! How can I restyle this sweater?
I didn't wear earrings today, because I lost one of the only pair I had that go with this necklace. And they are Swarovski... not cheap to replace!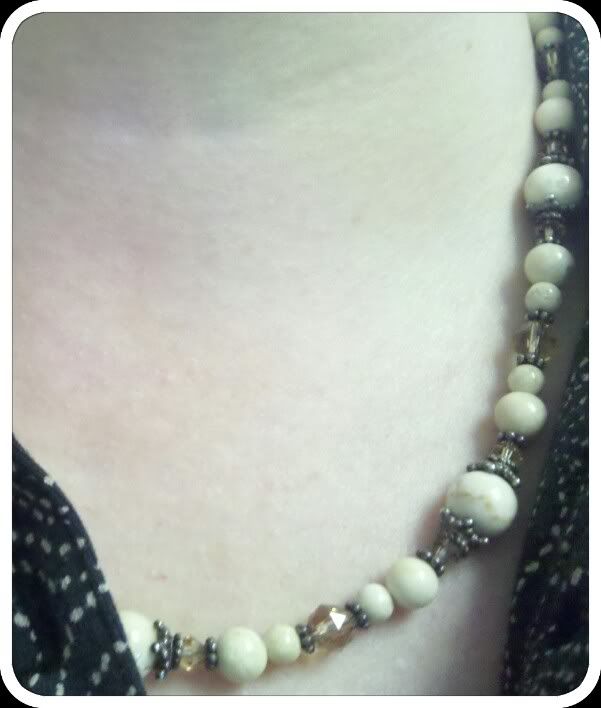 Tomorrow is Stinky's birthday, but he's with his mom this weekend so we took him out tonight. First stop was Applebee's so Stinky could get his favorite virgin margarita on the rocks... is that weird? Then to Megamind 3-D. Very cute.
When we got home, there was a package for Stinky- my parents sent him a telescope. How cool!
Top: Ann Taylor via consignment shop
Sweater: Ann Taylor via consignment shop
Pants: Lane Bryant
Necklace: purchased at cost from Jasper's Den