When I was raiding the Space Bags to see what I fit back into, I ran the clothes by Hubby for a second opinion about the fit. Flash forward to me getting dressed this morning, and he claims he didn't see this top during the try-on, and that the sleeves aren't a good idea.
He "suggested" I wear something else. When it was too late to do anything about it, of course! Rrrrr!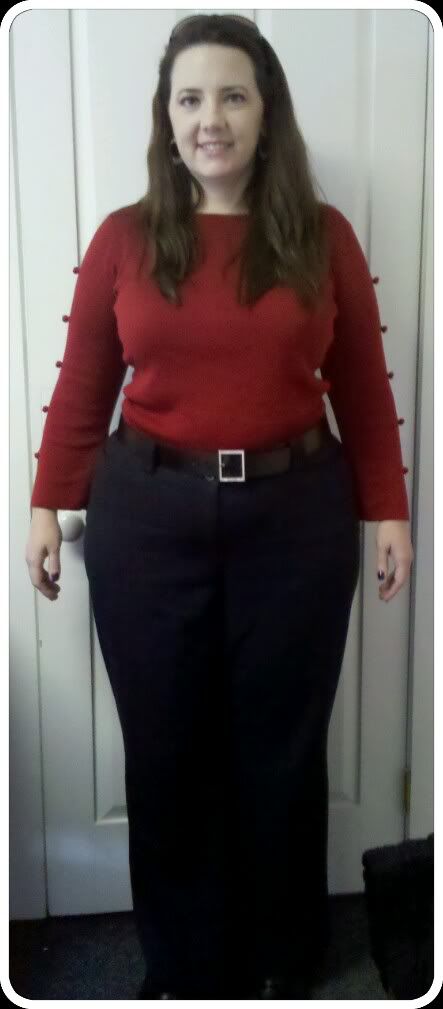 Admittedly, when I wore this top to work pre-fattitude, my arms were slimmer and the sleeve openings hung together better: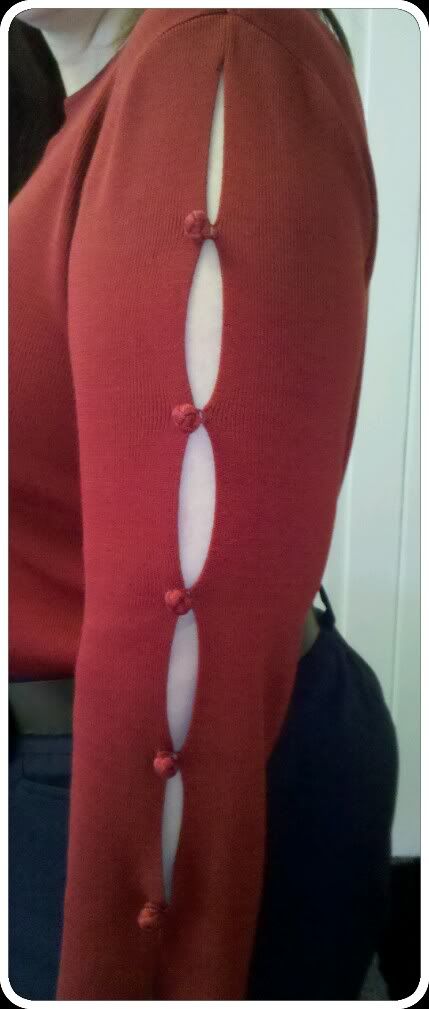 So, does this top needs to wait a few more pounds until resurfacing?
As long as we were taking a side view...

Well, I USED to think these pants looked good on me. I am increasingly convinced that hoopskirts are the way to go... who's with me?
*sigh* At least the secretary I drafted into photographic duty says I've lost weight. But not enough for this top to drape like it used to. It's not really tucked in, it just sits shorter than I remember, and I put the belt on last-minute to at least make it appear to be a planned look.
What's black, blue, and red all over? For court this morning, I think I blew the whole "cohesiveness" concept out the window: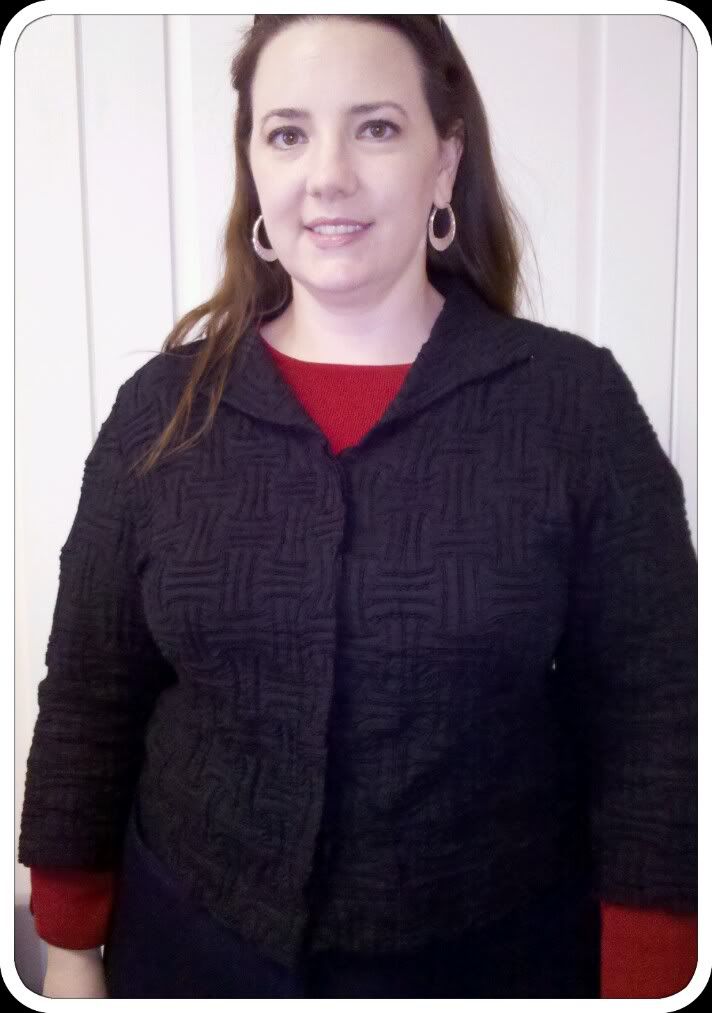 I was going to grab the teal jacket, but chickened out at the last minute. And I've been punished. I only had one court appearance this morning before I could chuck it. My punishment? The size-two opposing counsel was dressed way better than I. I hate that. Am I petty or what?
Did the big earrings look good with the top? I'm still trying to get used to bigger earrings-- I spent years only wearing small hoops. The whole "choosing today's jewelry" is pretty new. I habitually wore the same thing 24/7 until it broke. Then bought new "semi-permanent" jewelry.
I caught a glimpse of myself in glass, and thought even these pants (which are longer than most of mine) are a little short for my Ariats. I should have gotten a pic...
Maybe it was because I wore a belt today! I will need to further test this hypothesis.
Edited to add:
Top: Sydney in the Radisson, Kalamazoo, MI
Pants: Lane Bryant
Shoes: Ariat
Jacket: Talman's in Painted Post, NY
Earrings: Premier Designs