My office party and the local Women's Bar one were both today at the same time. The judge asked me why I wasn't at the Bar party!
Because I couldn't tear myself away from this cuteness:
One of the secretaries made them... how adorable (and delicious)!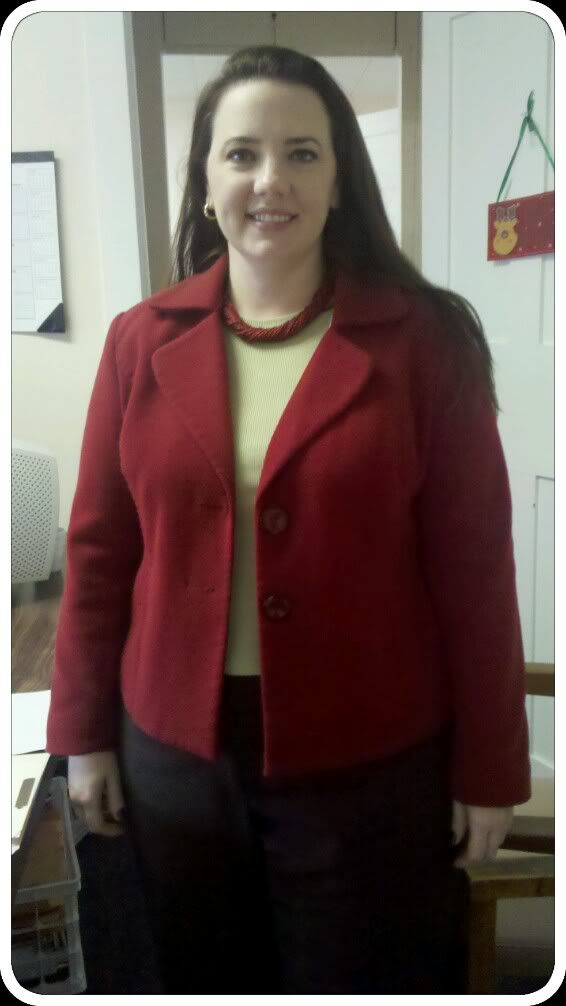 I was going for subtle-yet-festive, but I wish the necklace sat more flush with the collar.
See what I mean? Its a smidge long, but the catch is weird so I haven't figured out how to shorten it a smidge. I tried safety-pinning it to my collar- Fail.
Speaking of fail...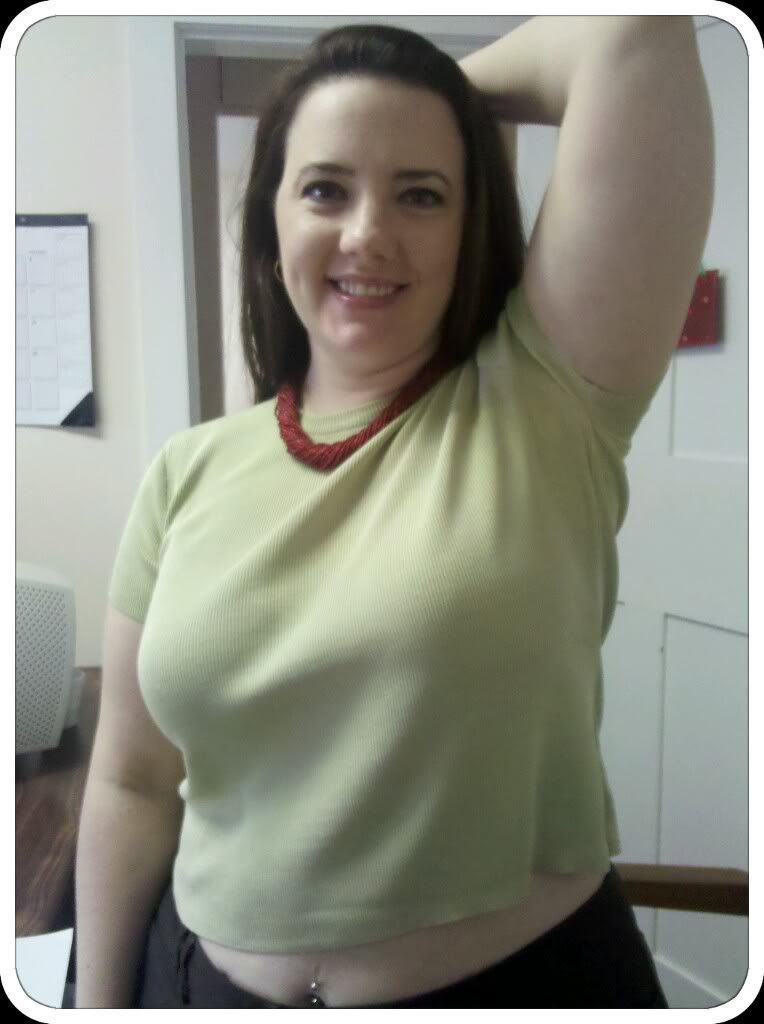 I'm not sure whether it hangs shorter because I'm fatter, or if the waist on these pants is lower than the ones I used to wear with this top, back in the day... Hubby pointed this issue out to me, once again, when it was too late to change.
So I've kept my arms down and jacket on all day. *sigh*
Top: Ann Taylor via consignment shop
Jacket: VanHusen outlet
Pants: Lane Bryant
Earrings: Lia Sophia
Necklace: JC Penney