I was reading someone's blog (sorry, I don't remember who so I can't properly credit) expressing frustration that not enough fashion blogs show new ways to wear things. So here's my experiment:
Ignore the weird hair- I'd just brushed it off my face... pay attention to the shiny at the neck. A necklace? Nooooo....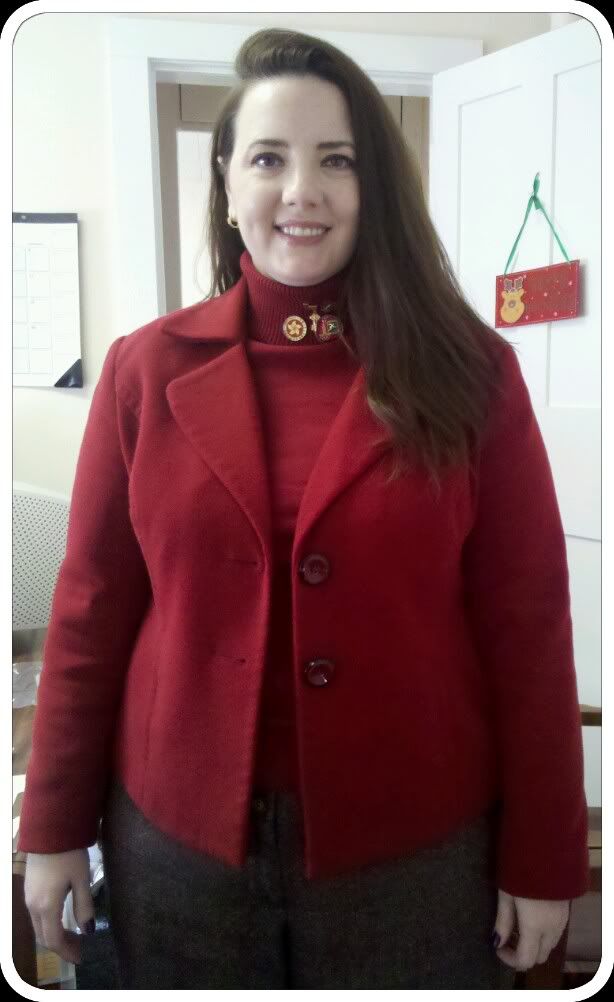 Still confused? Here's a closeup:
Pins I've collected over the years, but I don't think have been worn, really. Soviet and Chinese gifts from friends. This isn't all of them- just a small grouping. I'll have to remember to break out more pins.
Top it all off with earrings:
The brown nubby pants, and I'm ready to march... to the leftover Christmas cookies in the office!
Sweater: VanHusen outlet
Jacket: VanHusen outlet
Pants: Lane Bryant
Shoes: Bass
Earrings: JC Penney
Pins: gifts from well-travelled friends