Back to the dentist for more work, with more laughing gas. There's a clothing store nearby, so when he was done drilling holes into my head for the day, I browsed until my head cleared. And I found:
The neat part is that it's reversible: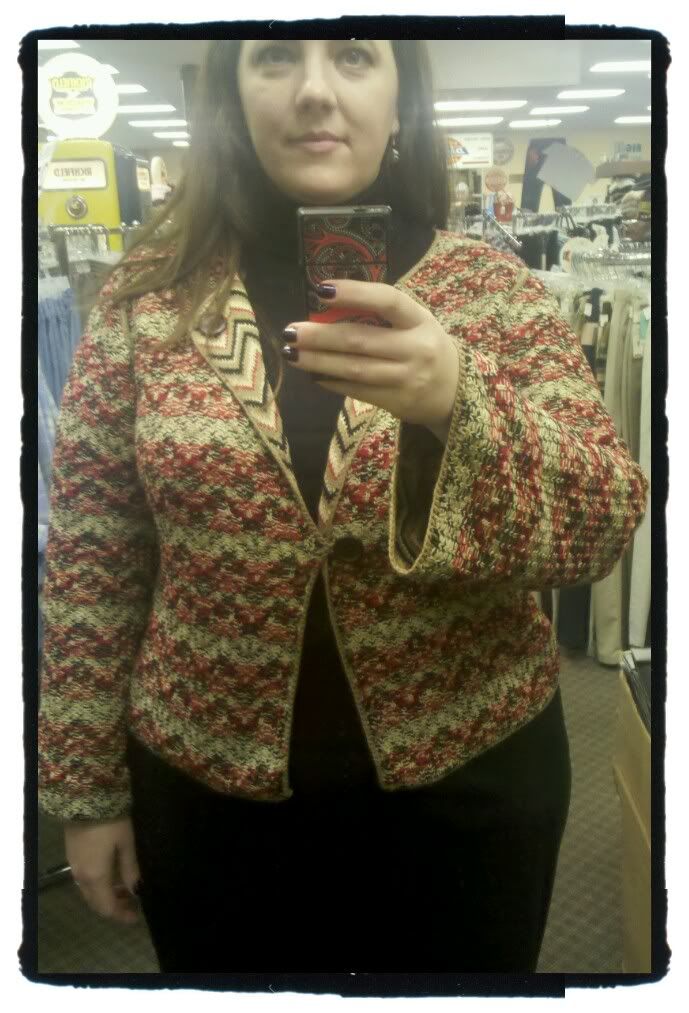 Or am I still high? Your vote?
This is why it sucks, sucks, SUCKS to be allergic to wool:
Perfect color, super-high quality fabric, gorgeous embroidery and carved buttons... interesting without being over the edge. I could wear this to work.
If my face wouldn't explode and I wouldn't want to claw my own skin off.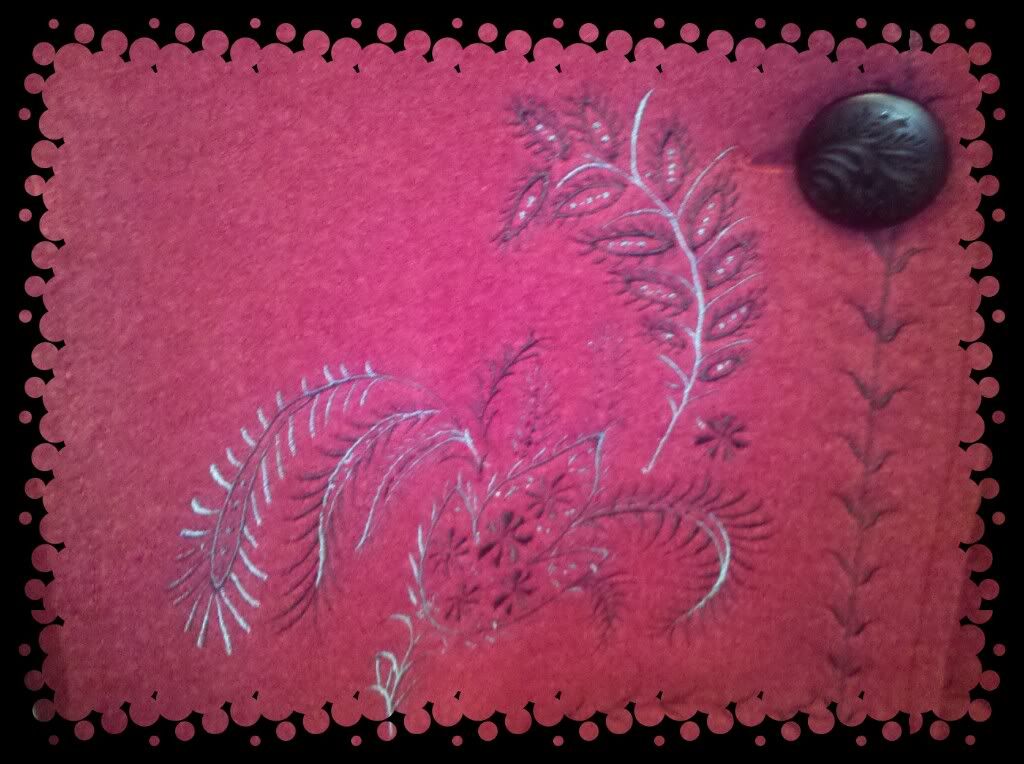 Back on the rack, my beauty.... Here's what I looked like today (pre-drilling):
What's wrong with this picture?
My earring fell out at some point this morning. No clue where it wandered off to. Should I put out an alert?
My dentist gave me Tylenol 3 for the pain... good thing I'm home now, so I can't shop!
Black Sweater: Tribal via Pip's in Corning, NY
Scarf: BonTon
Checked Jacket: Talbot's
Pants: Lane Bryant
Earring (singular): consignment shop