And here she is: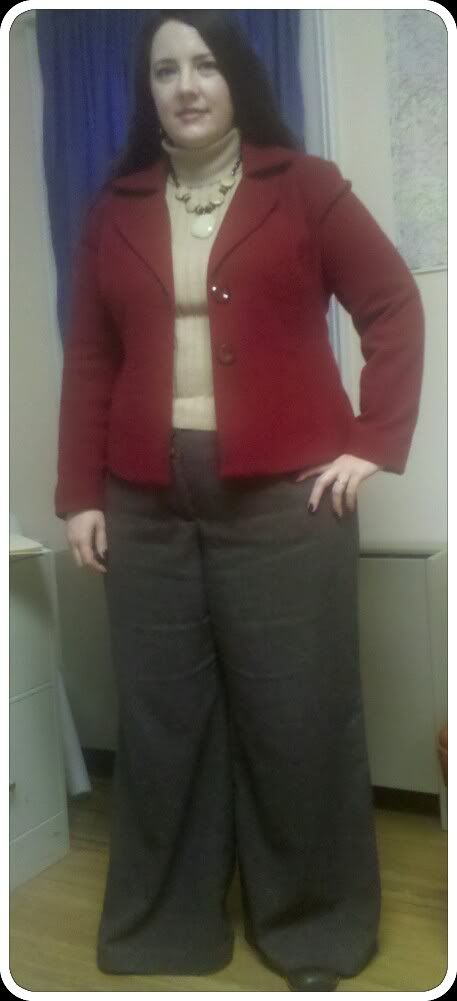 While these pants are the most flattering I own... they make my tiny feet disappear!
I broke one of my usual fashion rules, which is "no necklaces over turtlenecks". The last time I did it, it got pretty good reviews. But this time, I feel like it's ageing me. Your thoughts?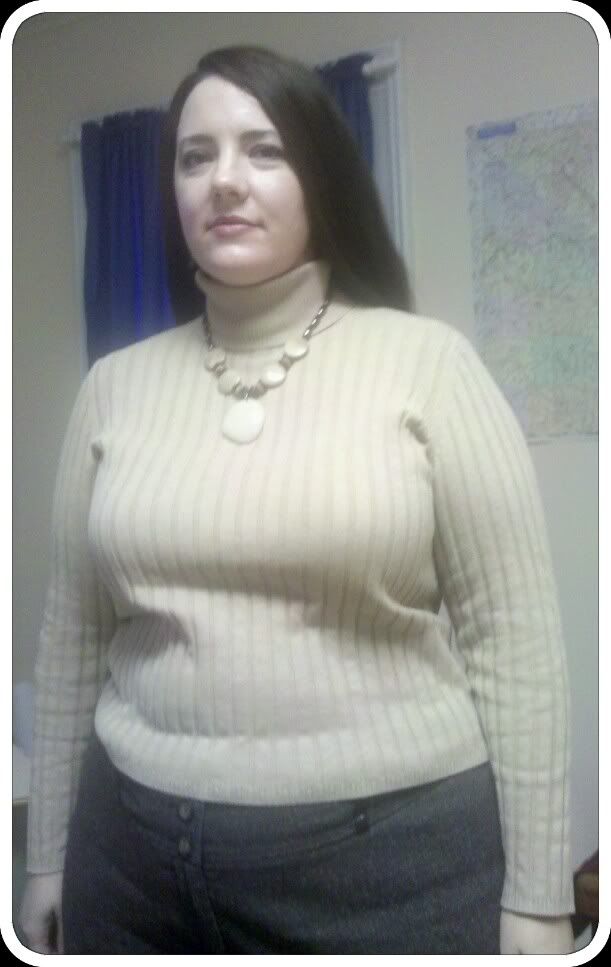 A quick closeup of the necklace to refresh your memory (or to show the newbies!):
I finally remembered what the stones are: fossilized coral.
And the coordinating earrings (the set was made by me at the local bead shop one day when I got bored):
The fuzzy jacket paired with a sweater is, at the least, pleasantly warm.
Sweater: VanHusen outlet
Jacket: VanHusen outlet
Pants: Lane Bryant
Shoes: Bass outlet
Jewelry: made by me with a pendant gift from Mom