I liked it, but Hubby thinks the buttons only at the top make it seem like it doesn't fit at the botton, rather than as a design element.
My thought was to use it as a jacket-substitute, with longer sleeves and a collar on a shirt underneath.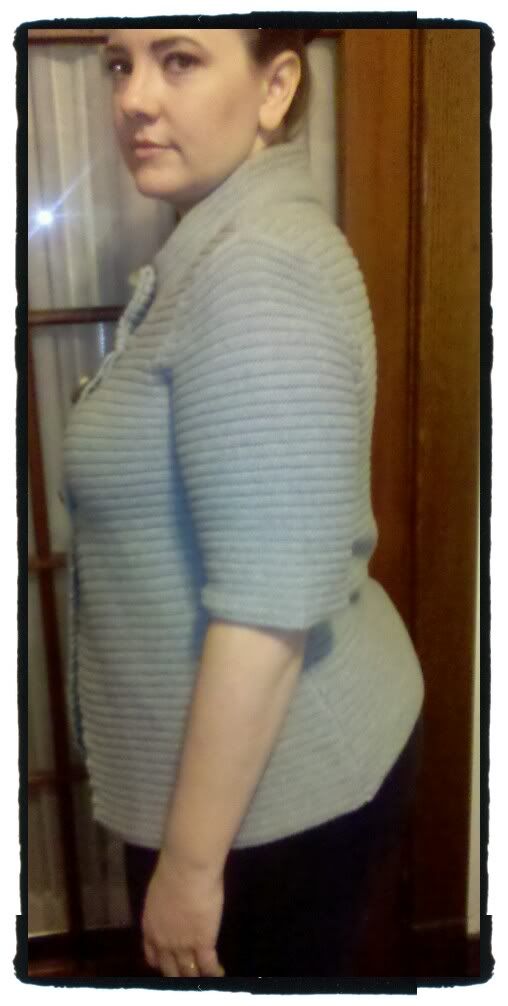 So I need your opinions... don't be shy or too "nice". This is $65 in controversy, so if I'm keeping it, it better be worth it!
And yes, I am wearing makeup but otherwise sloppy "house clothes". We were going out, but decided Stinky is too sick.