Hubby, Stinky, and I met with a couple people from the Meetup.com group to go to an outdoor holiday festival. The sensible ones stayed home. Brrrr!
I layered up a bit, but it should have been more... what I really looked like for most of the evvvvennnninng brrrr: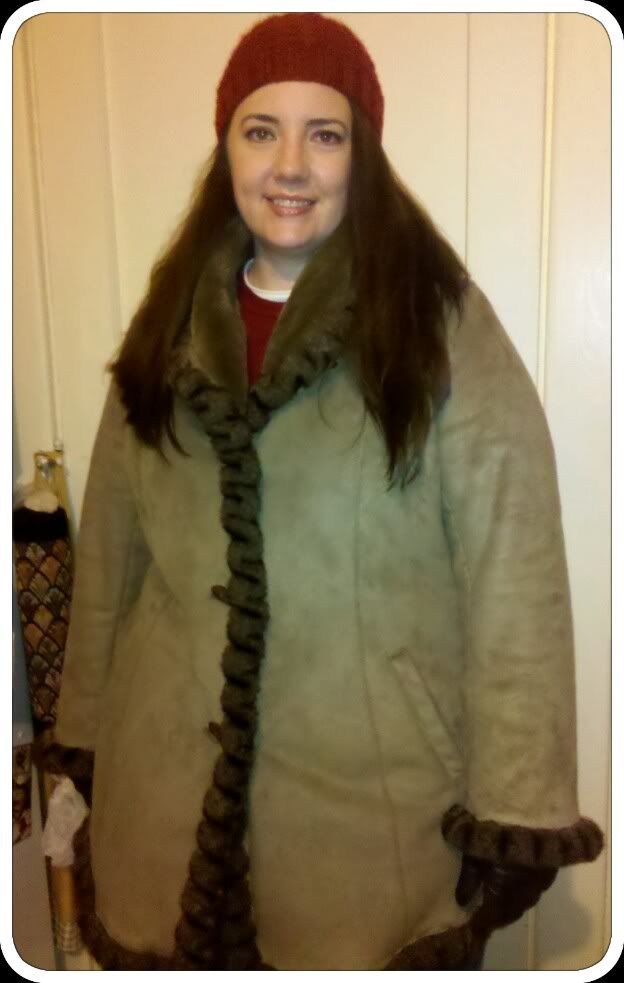 The indoor look underneath the fabulous fake-fur coat, for the shopping stops that resulted in two sweaters and an umbrella after Hubby, Stinky, and one of the girls from meetup couldn't take it any more:
Sorry about the rotten photo quality, but Hubby was just headed back out the door to meet up with his buddies. And yes, I wore the purse
under
the coat!
I accessorized, but I don't believe anyone could see it under the sleeves.
Stinky actually helped me with the bracelet clasp today- sometimes it's handy having him around!
Or the hair:
Even though I wore my comfy Ariats, my feet are killing me. Owwww!
Top: butchered VanHusen outlet
Sweater: VanHusen outlet
Jeans: Lane Bryant
Shoes: Ariat
Earrings: JC Penney
Bracelet: I think I found it somewhere... a bar, maybe?
Purse: random store in Paris, France
Coat: Jones New York via Macy's
Gloves: Merona from Target
Hat: made by Mom