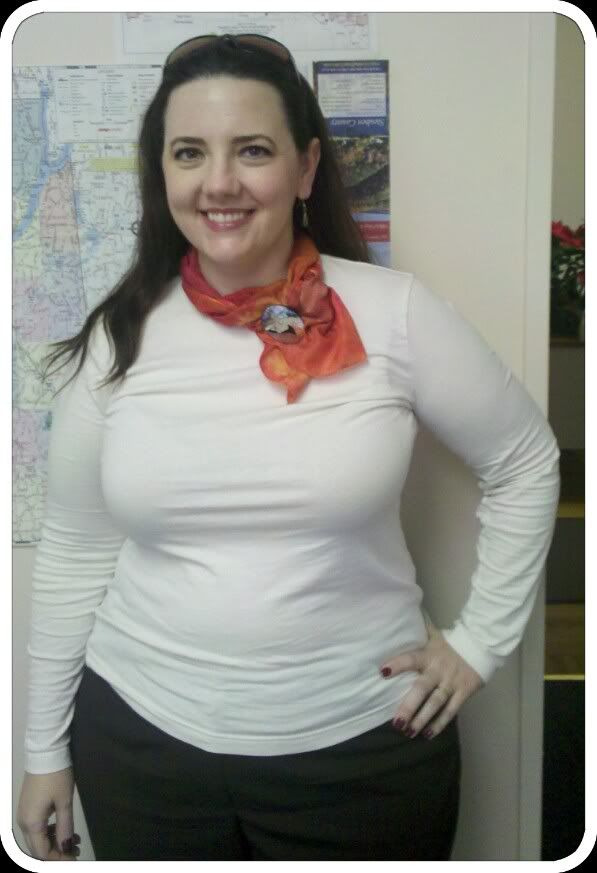 I have had this scarf and this pin for a really long time, but can't remember actually wearing them!
When I first received the pin, I didn't really like it. But I suspected I might later, so I kept it. I always thought the inlay details were really cool:
I wore my cheapo abalone earrings, because my order for the ones to match my pendant hasn't come in yet. I really can't wait for the new ones to come in!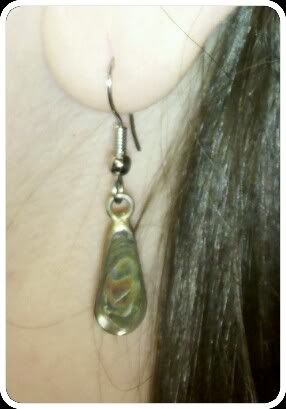 Just a relatively relaxed day at the office... no court= no jacket! And my office slippers: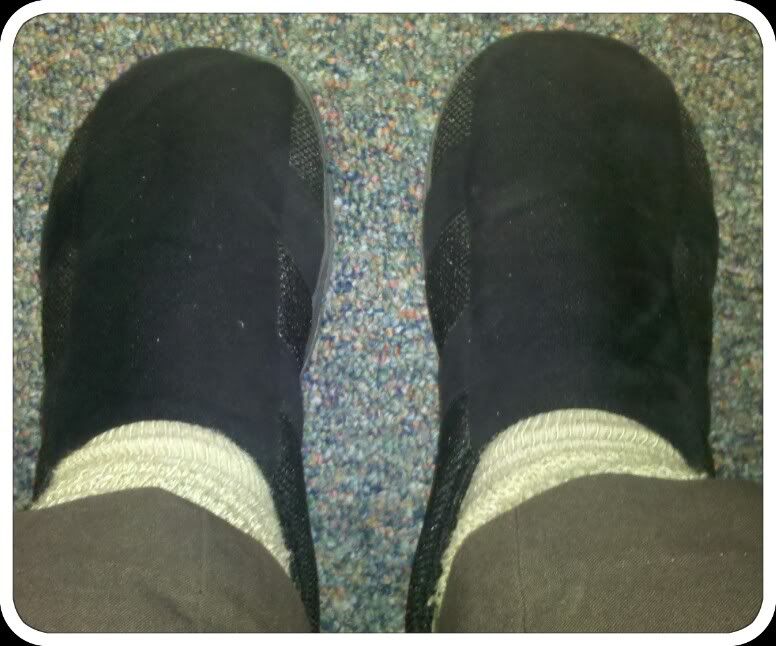 I still think the angle I put the pin at makes it looks like she's staring at my chestular regions....
Top: VanHusen outlet
Pants: Lane Bryant
Slippers: Dearfoams
Scarf: gift from Mom
Pin: Gift from Mom
Earrings: dollar store