A couple weeks ago, I begged Squeaky to take photos with her good camera of my little family. Because the three of us do not have one decent photo together. Stinky got sick the day of the shoot, so we did it today.
I'm not posting the family photo yet, because my brother-in-law is going to work some photoshop magic on it first... bacause we never all get a decent photo together!
But I do have a preview- a good one of just me: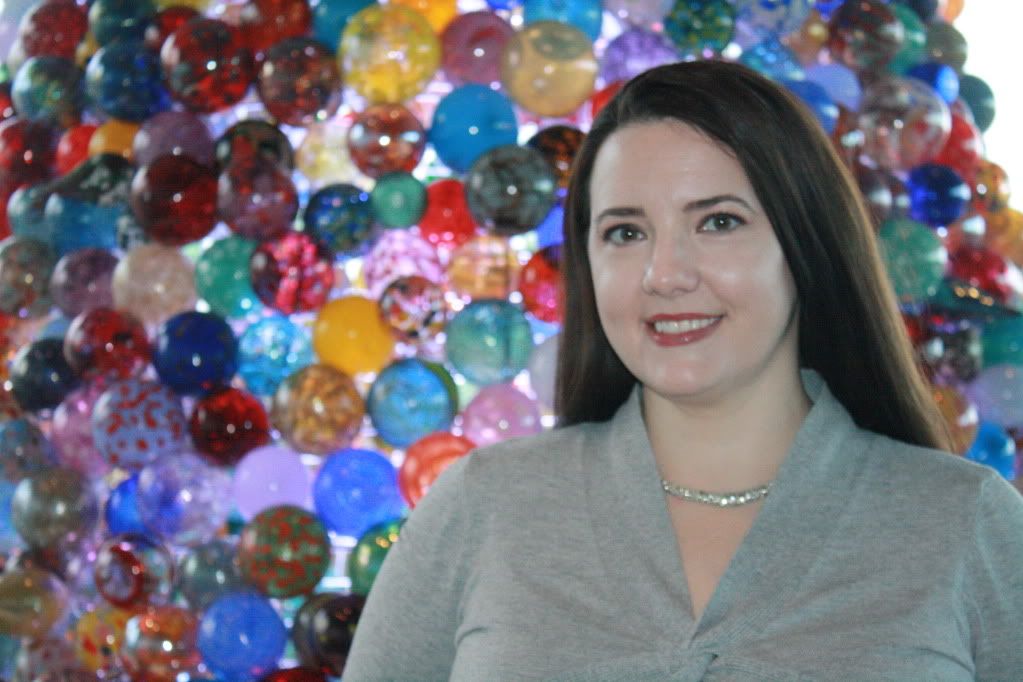 Awesome, right?
Hey Freeda-- How do I make this my header without running my tagline across my forehead? Is this amazing or what?
It's a Christmas tree made completely from glass balls on a wire frame. Fourteen feet high. I think this tree is my favorite thing about the holidays here!
I will post the completed Christmas card photo when I get it back... I'm so excited! B-I-L is a photoshop genius, so I know it will turn out as awesome as it is in my head!
Top: Tribal via Pip's in Cornng, NY
Necklace: Premier Designs (gift from mother-in-law)
Earrings: I don't think they show, but they were a "woman-of-honor" gift from my brother's wedding.