He stayed home sick today, so didn't see me until I swooped into the house for a whole ten minutes before I had to brave the crowds to get some shopping done. He noticed this top combo right away!
Yeah... this photo is after my usual hectic day, then rushing to get the Christmas cards to the post office, then a ton of shopping. I'm a bit frazzled.
This photo reminds me of an old post of Freeda's, where she discusses layering. She was speaking with an employee of some trendy money-pit store, and the salesgirl told her the company requires the employees to wear at least three layers of tops.
I'm starting to get it. This doesn't look nearly so sharp without the jacket.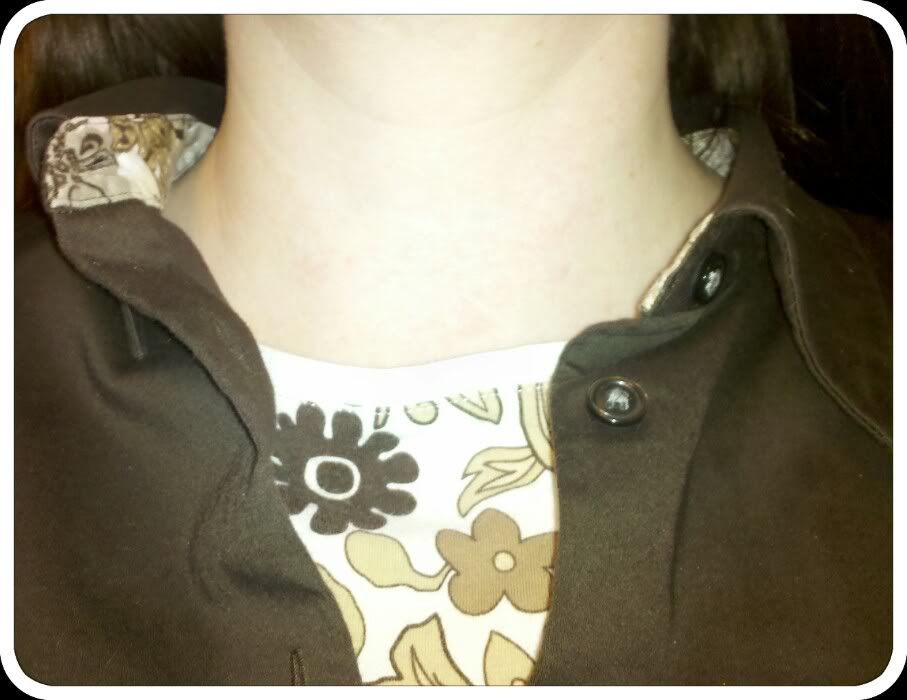 Of course, I'm wearing the top backward to show more of the pattern. I figured I should keep the accessorizing to a minimum, so I could feature the print on the shell.
Shell: Gap outlet
Shirt: VanHusen outlet
Jacket: Talbot's petite
Pants: Lane Bryant
Earrings: JC Penney