For a smaller size- but not before I run a little experiment: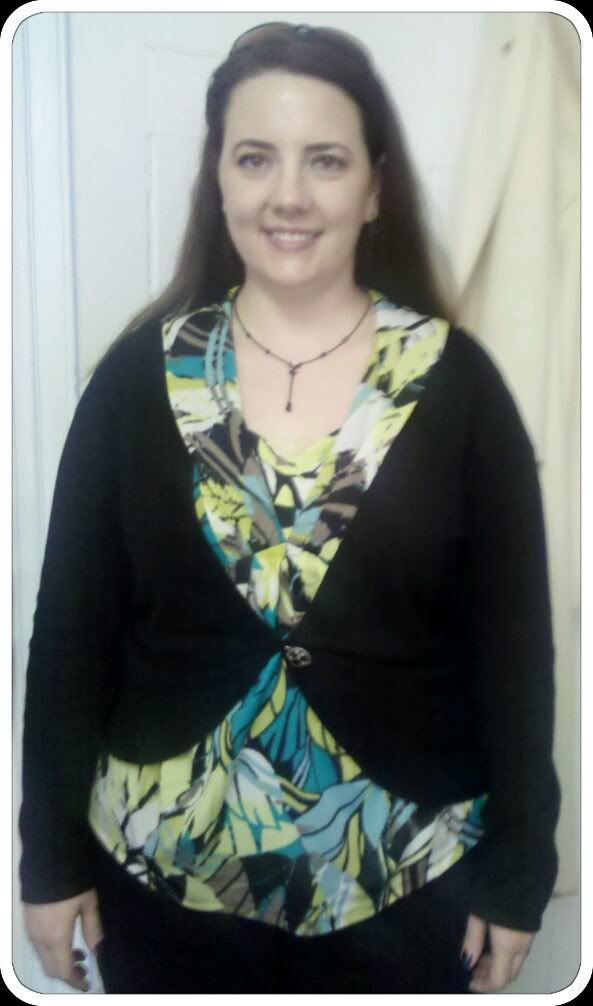 I do like how well the neckline works with my pretty summer
top
, that I've been having a terrible time
adapting
to winter: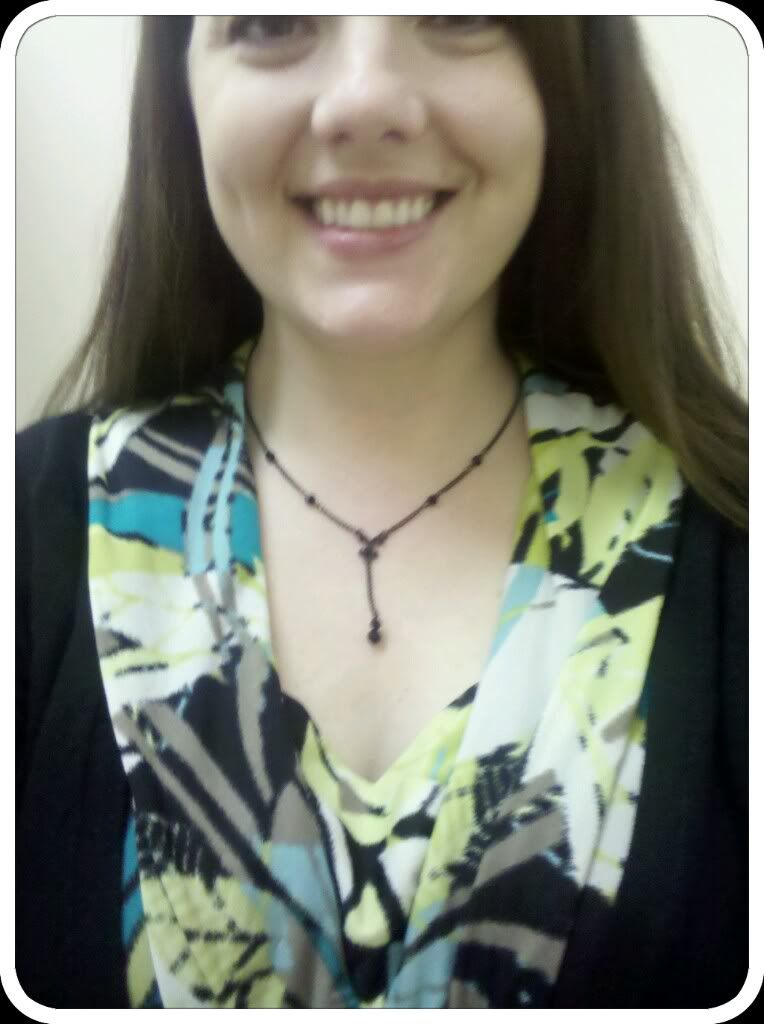 Wow, I've got enough luggage under these eyes for a cruise! Oh, well...
I wasn't sure if the necklace was too much, but I haven't worn it in a hundred years, so thought I'd try:
Too Goth-y for the colorful print? I even wore the *gasp* matching earrings:
I think this top and sweater combination has promise... now I just need the smaller size. It's on it's way- I just called HSN for the exchange today. Of course, it's on the way to Freeda's house. They can't just makes it simple. But I'm still excited to get my new one!
Top: Alfani from Macy's
Sweater: Iman gift from Freeda
Pants: why bother... they're ALL Lane Bryant
Jewelry: I forgot... had the set forever