I'm posting Wednesday's outfit... er... officially Friday morning. I've been lost in a forest of paperwork, phone jockeying, and hearings, and didn't have time to get Thursday photos. So I will need to repeat the outfit soon, because I have questions.
Wednesday... ta da!:
I've never worn this top to work because I wasn't sure if the snake pattern was too risque. I think it can pass... especially because the jacket tones it down.
I've also never worn these two necklaces, hooked together, long like this. I don't normally like long necklaces- they bug me- but this wasn't distracting. I thought it looked interesting under the jacket.
A closer look at the goods: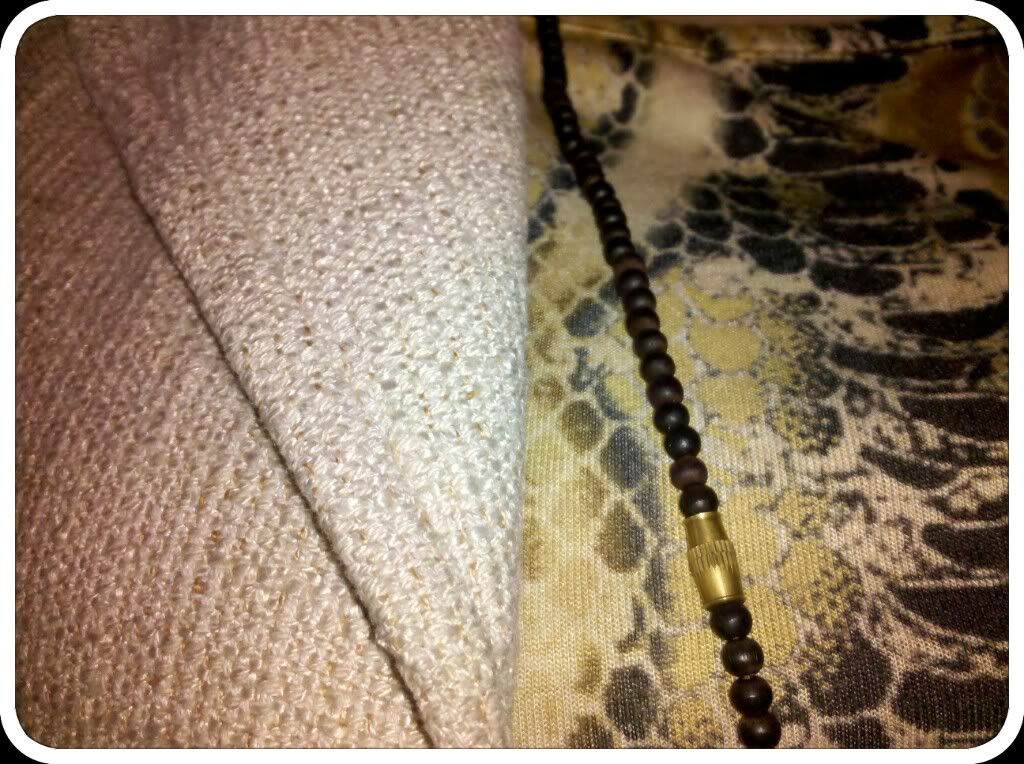 The fasterers are so subtle I don't mind them showing.
Between the snakeskin and the wood, I figured I would continue a nature theme and go with stone earrings to complete the look:

Top: Mercer Street Studio
Jacket: Talbot's Petite
Pants: Lane Bryant
Necklace: gift from a friend
Earrings: art show in Kalamazoo, MI